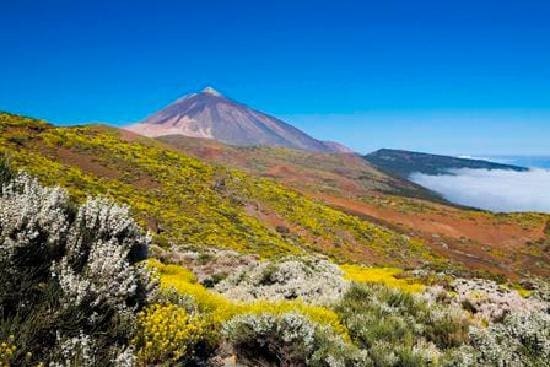 If you're after a holiday with beautiful scenery, places to relax, and fun to be had then Tenerife could be the destination for you. The largest island amongst the Canary Islands, Tenerife combines beautiful landscapes dotted with rural towns, and bustling activity in the larger towns. Ready to cater to any kind of holiday-maker, it's no surprise that the island has proved so popular in the past. And now, with cheap flights to Tenerife available from airlines like Fly Monarch, Jet2 and Thomas Cook, the proposition of a holiday on this idyllic island seems all the more tempting.
For those who enjoy activity, hustle and bustle in their holiday, the larger resorts of Playa de las Americas and Los Cristianos contain many bright clubs and bars to provide a lively nightlife. They are, however, geared solely towards tourists – you won't find much of the island's own culture here. If you're just looking for a fun, carefree holiday with lots of partying then this could be the place for you. If, on the other hand, you'd like a more relaxed holiday where you can experience the culture and traditions of the island, then there are many areas to explore that are less geared towards tourists.
The countryside of inland Tenerife is lush and exciting, with many possibilities for eager walkers and cyclists. Explore the National Park of Las Canadas de Teide for the choice of twenty-one walking trails, along with a cable car that ascends to the peak of the mountain. There are also many organised inland 'safaris' for those wishing to discover Tenerife's landscape, or you can arrange various boat excursions from the southern harbours on the island.
If you don't fancy staying in one of Tenerife's busier resorts like Los Cristianos or Puerto de la Cruz then there are plenty of alternatives where you can stay in villas or apartments throughout the island. It's worth bearing in mind that the island is very much an island of contrast – the north is where you will find the greener and more luscious regions, whereas the south is dryer and more arid but better known for its beaches. When it comes to exploring the natural landscape, Masca has become a popular destination in Tenerife for those eager to avoid the 'resort' lifestyle – it consists of deep ravines interlaced with lush green flora which accompany the winding roads. The houses in the village perch precariously on narrow ridges of dramatic rock formations, making Masca one of the most picturesque spots in Tenerife.
Whether you're looking for a bustling holiday complete with fun activities and vibrant nightlife, or a more laid-back slice of idyllic island life, Tenerife is bound to have something that appeals to you. Check out www.canaries-live.com for more information on all that can be found on this beautiful island and flights.monarch.co.uk for cheap flights.