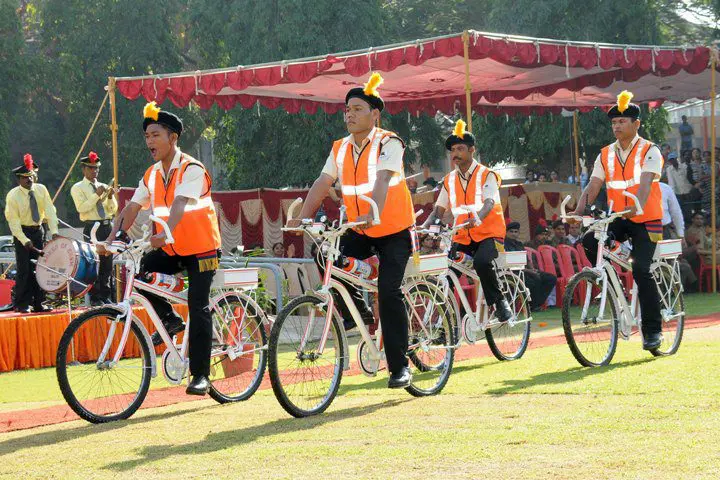 In a step seen to assuage angry students of MIT, MU authorities have kick-started LOVE campaign in the campus.
As per the campaign,the campus patrol men ,who are perceived to harass the students ,will be seen in Benetton outfits from tomorrow. The move comes after yesterday's meeting between MU officials and MIT students held at Quadrangle, MIT.

MU official Dr.Joseph Kony said, "In the meeting with MIT students,most of them complained about harassment by the Campus Patrol men. So we've decided to put an end to this practice. We love and care for our students. From now on,we assure you Campus Patrol won't harass our students. As a symbol of love, campus patrol men will be seen in Benetton outfits from now on."
Also the name of Campus Patrol jeep has been changed to Dove from Eagle.The jeep will sport a 'dove motif' on its body. Dove is the symbol of love and peace in many communities.
The latest move from MU authorities has been met with derision from students. "WTH! I didn't expect this kind of silly move when that official kept on repeating WE LOVE YOU at least a dozen times in the meeting. If they seriously love us,they need to do away with Campus Patrol altogether. It's an unnecessary drain of funds," opined an unconfirmed student on the condition of anonymity.
P.S : All facts in this article are made up but you already knew that, didn't you?