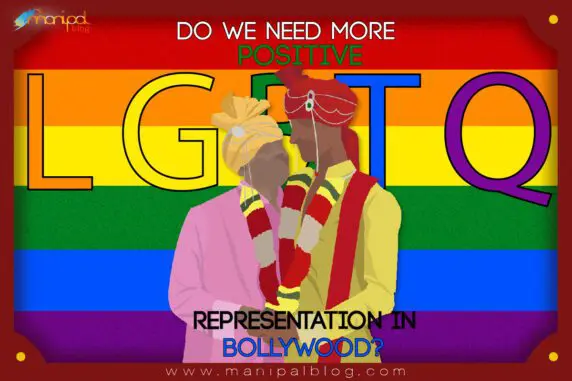 In 1996, Deepa Mehta directed a movie called Fire which talked about two women falling in love. The Indian crowd being themselves revolted against it and banned the movie from the theaters. The cast and crew were threatened and shamed for making an art piece so real that it could jeopardize the Indian culture and the Hindu religion. 
Even though this movie is a perfect example of positive LGBTQ representation in Bollywood, people weren't reciprocating; nevertheless, Bollywood started acknowledging the LGBTQ community
There has been a bad reputation of Bollywood humiliating the gay and transgender community. Homosexual representation in mainstream movies, for the most part, showed how the female protagonist of the story has a "gay best friend" in tacky and colorful clothes with an evident body language and a mandatory scene of them flirting with the mainstay;
While the transgender representation is only limited to them dancing at weddings or going to the houses of newborn babies for blessings. They have been shown as out of frame characters, made feel alienated, and majorly a laughing stock.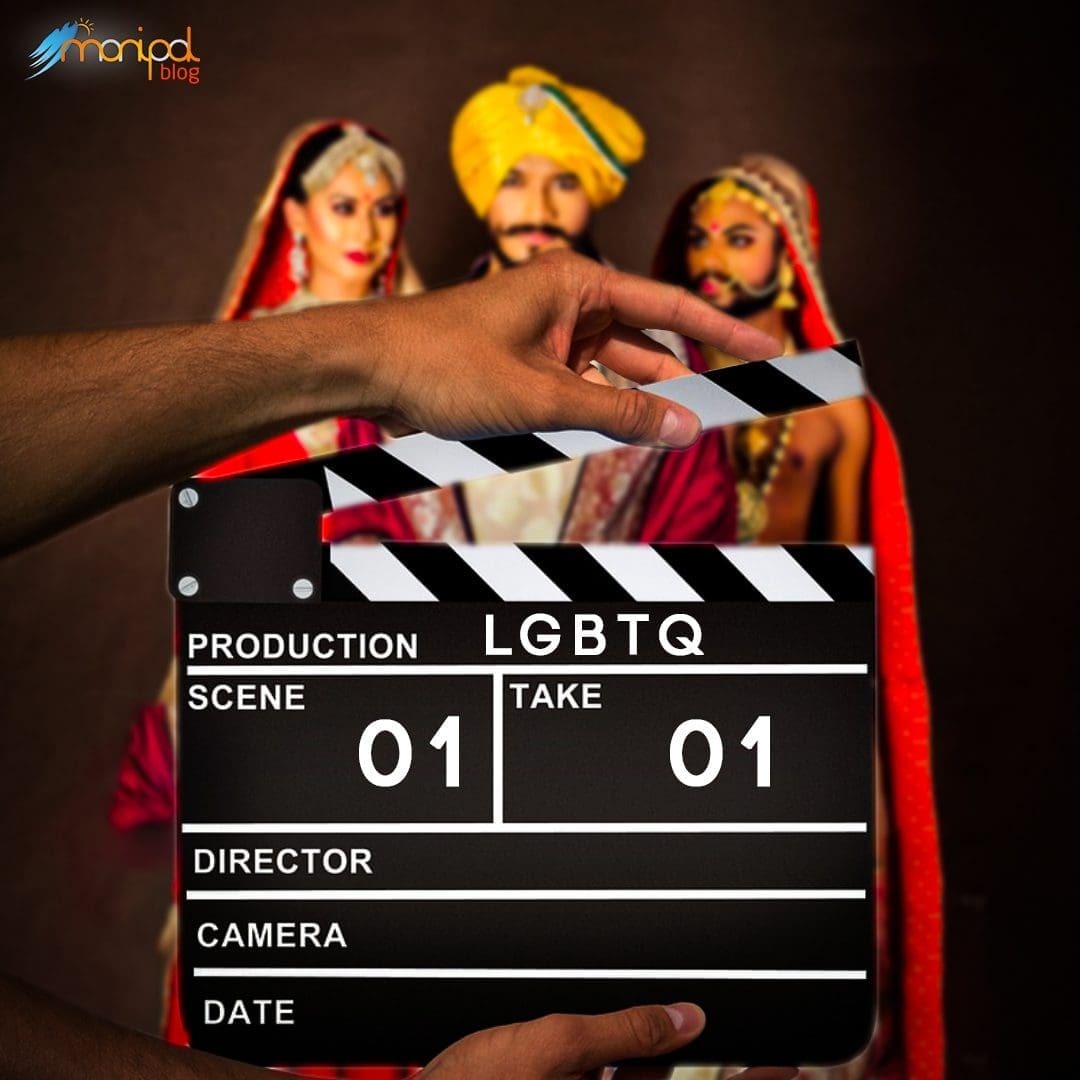 Normalizing LGBTQ representation is an arduous task and can only happen when we educate the audience.  "My brother Nikhil" a 2005 release is a story about patient-zero of AIDS in Goa; the feature film not only talks about a same-sex relationship but also educates. Underdog Bollywood movies have been coming up with brilliant stories, but they only have their exposure towards a small audience.
LGBTQ Representation in Mainstream Bollywood
it's high time mainstream movies start normalizing same-sex relationships and show emotional complexities faced by the community. Bollywood needs movies where they show a gay couple like any other common couple that existed.  The Indian audience still looks at the LGBTQ community as a cult, and being a member of it as a sin, being in the rainbow spectrum goes against the laws of nature and maligns Indian values. Society has always questioned their existence and looked at them as a sexual minority, making the community feel out of place. 
Despite the influence Bollywood carries to impact people, they haven't shown any active participation. The first mainstream Big Screen ever acknowledging the LGBTQ community was Dostana. It portraited Gay homosexuality and made a joke out of that subject. 
After the ruling on section 377, Indian media, in general, got a breathing period, which made way for the LGBTQ community to wave their pride flag higher and with assurance, Bollywood has started discussing the community, but it's still not a fair share of alter in their attitude and respect towards the community through proper LGBTQ representation.
On a positive note, films like Ek Ladki Ko Dekha to Aisa Laga, Aligarh, Shubh Mangal Zyada Savadhan, Kapoor and Sons, Margarita With A Straw, and many scripts have stood out for the actual positive LGBTQ representation in Bollywood, and yes, we need more of this.
About the Author – Sana is a Writer, theatre artist, photographer, and a chai enthusiast. She scribbles and makes poetry too.