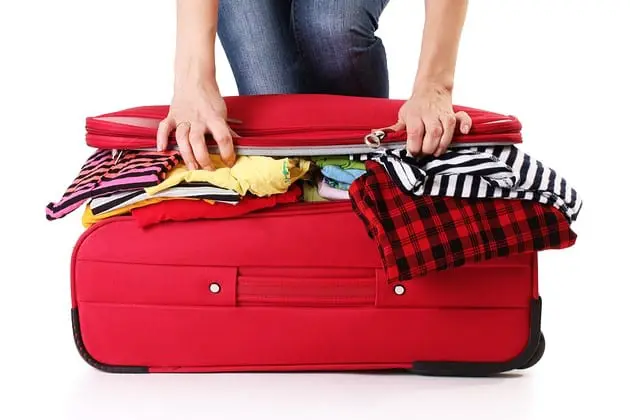 To be in one of the international study abroad programs can be one of the most exciting things that you can do in your college career. You get the unique chance to see different cultures firsthand, immerse yourself in a foreign language, and foreign customs. Listed below are some tips and lists of what students studying abroad usually take with them on their study abroad program.
Tips from Students Abroad
Check with the airline for the number of bags that you can take as well as the size and weight of each piece of luggage.
In your carry-on bag, make sure to carry your more essential documents (arrival instructions, visas, and passports), medications, valuables, and even a change of clothes.
Tie a strong piece of rope around your suitcases in case the locks break.
Put a coloured ribbon or rope on the bag to help identify it in the sea of similar bags.
Study Abroad Travel Clothing: Tips
Don't wear a belt for your flight, they'll just make you take it off at X-ray.
Pack an additional pair of walking shoes.
Bring at least one professional looking outfit in the case of you possibly having a job interview/internship.
Pack no-iron, drip-dry, durable clothing on your trip, unless you're absolutely sure of laundry facilities at your destination. Even then, don't trust your most delicate dress to an untested cleaner. Best to leave it at home.
Darker colours will not show dirt as much as lighter coloured clothes.
Bring multi-seasonal clothing with you that can be layered in cooler/colder climates.
Dress according to the country you will be studying abroad in, as people in foreign countries will often dress more formally then we do here in the United States.
Toiletries: Tips
Do not overstock on toiletries. Many items will be readily available in cities abroad.
Transfer fluids from breakable containers into shatterproof containers. Seal the lid with tape and place the container in a Ziploc bag to avoid any leaks.
Bring enough prescription drugs for the entire time abroad.
Bring a pair of additional eyeglasses, just in case of breakage or loss.
Miscellaneous: Items to bring
$100 to $200 in the country's currency for when you arrive.
Map of the city you will be staying and/or visiting.
A guidebook of the places and countries where you will be travelling.
A photocopy of the information pages of your passport. Leave another copy at home.
Access numbers and international calling cards.
An international cell phone that works with the local carrier.
The telephone numbers of the credit card companies in the case your cards are either lost and/or stolen. More than likely, toll-free 800 numbers will not work outside of the United States, so bring the local number.
Playing cards or a book, as you will more than likely not have a TV.
Extra batteries and power supplies for your mp3 player or similar device.
Currency converter or plug for your electronic devices so they can work in your host country.
A journal for your personal writings.
A camera to capture your memories.
A couple of pairs of sunglasses.
An umbrella.
A travel sewing kit.
A money belt.
A portable alarm clock.
A note card for Fahrenheit and Celsius conversions.
An address book of family and friend's important numbers.
A smaller travel bag for short trips when you study abroad.
If you decide to bring your laptop while you study abroad, make sure to look into international converters at your local electronics store, or check with the computer's manufacturer for a compatible adapter.
Your education advisor's email address, phone number, name, and address.
Bring some utensils, a Swiss Army knife, and/corkscrew. You never know when you will need them. However, be sure to put these in your checked luggage, not in your carry-on as airport security will confiscate them