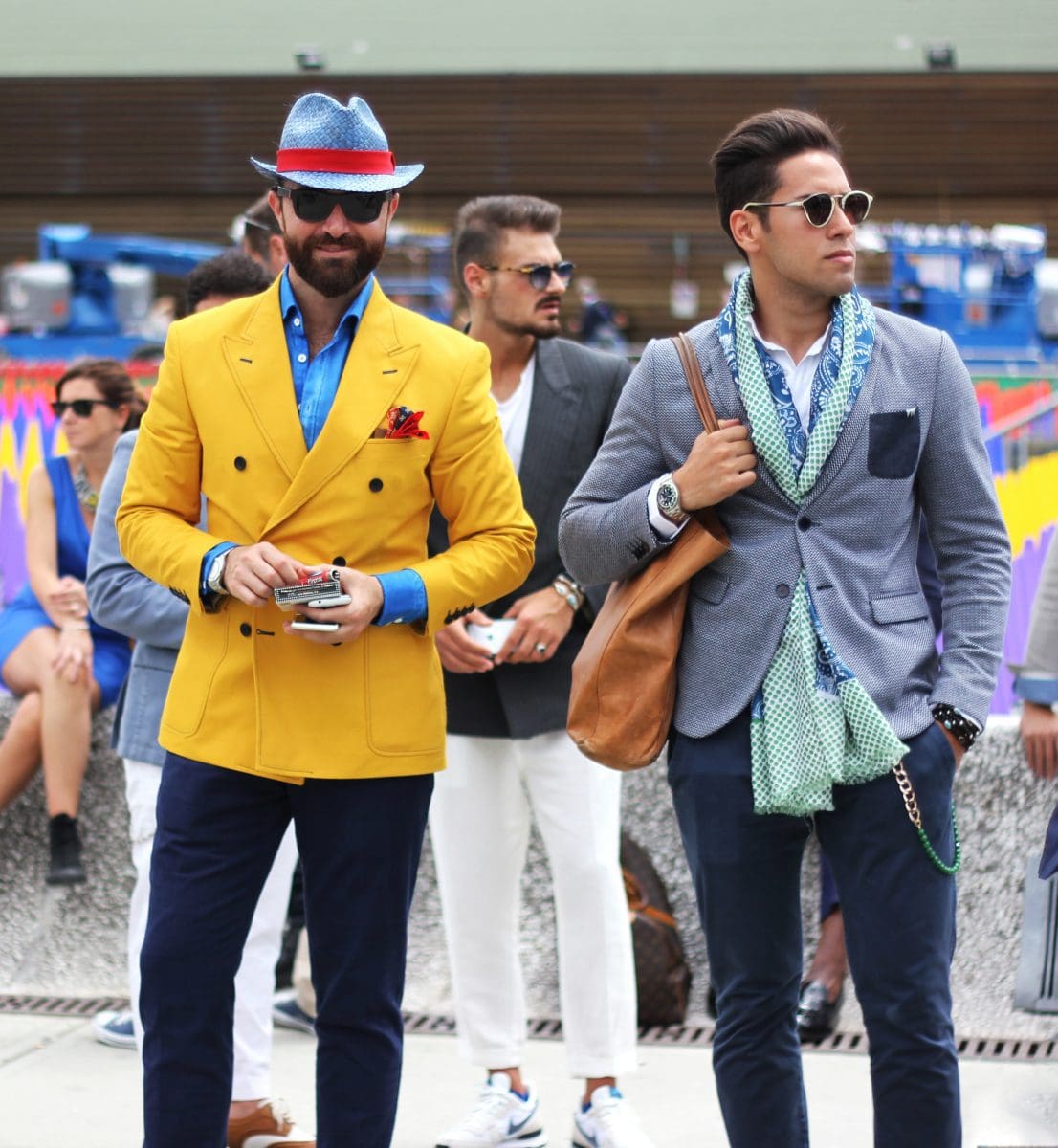 Fashion sense is the only way to appear unique amidst the rest. With all the work and busy lifestyles, pacing up with the latest trends can be a daunting task. If you're a guy, the styling game gets a little more difficult. The trends keep on changing with time. By the time you fetch the ones in trend, there's already an upgrade.
Matching the pace of ever-changing fashion is quite easy. All you need to do is keep a check on it and get the versatile items. You don't need to buy anything. Sit back and know more about the trendy items. Further, try to create the outfits in mind using the same.
Here's a list of the trendy items in 2019 to save you the trouble of searching for it. Keep reading and find out the new things you need in your closet today.
Light Wash Denim Jeans For Summers
Are you bored of pairing up the basic dark denim and bottoms with almost everything? Guys need to keep their denim game strong. You can achieve this by getting some light pair of denim. Along with the appeal, light denim is easily pair-able with absolutely anything. Be it a white tee or a black crisp shirt, light colors work best with every item.
If it's a casual meeting, pair up a polo t-shirt with the denim to look attractive without efforts. For a formal outing, you can always out on a dark blazer over your light denim. So, upgrade your wardrobe with this trendy bottom now!
Fetch The Brown's This Autumn
During autumn, you need something that matches with the falling leaves and golden hue. For the second spring of the year, you must buy some brown colored clothes. One of the items that's a must-have for this autumn is a brown suit. Pair it up with a white shirt and dark bottoms to complete the look. You can also accessorize it with a nice brooch and leather watch.
The brown color palette has so many shades to choose from. From clothes as light as a beige to as dark as chocolate, you can choose amongst the diverse range. You can also experiment with a brown shirt with a pair of light denim and a chain watch. With the brown shades, you can create effortless outfits in no time. So, go ahead and shop for the autumn.
Rock The Winters With Stylish Scarves
As soon as the winters arrive, you can't help but stay inside the house. But, have you ever thought of the stylish ways to beat the cold? You can easily neutralize the effect of the cool breeze with a classy and warm neck scarf. Also, neck scarves are quite versatile. They go with absolutely any outfit, be it a solid tee or a shirt.
While shopping for the scarves, go for evergreen colors. Animal prints, brown shades and black are some of your saviors. You can also buy some light shades like white or beige for the dark outfits.
Create Attractive Looks With Patterned Pants

Whether it's a birthday party or a get-together in the rain, you can always style patterned pants. If you wish to shop on a budget, buy the patterns that go well with the clothes you own. Make a list of the clothes you have and decide which bottoms work with them. Rather than pairing up your patterned bottoms with just one shirt, wear them with multiple items.
You can rock your new pants with anything. From a solid tee to striped shirts, patterns go well with a variety of clothes. So, don't forget to fetch this latest trendy item as early as possible.
Don't Forget The Accessories
While shopping for your events, you tend to forget the most crucial items i.e. the accessories. Did you know that a basic watch can transform your look as a whole? Some other accessories like bead bracelets for men and silver rings are the latest trendy items. With a leather watch, decently complete the outfit.
Get hold of the trendy sunglasses like aviators to protect you from the sun. It also creates an astonishing appeal and highlights your features. With the right clothes and accessories, you can achieve the outfit goals that you seek.
Bottom Line
With the right clothes, you can create an attractive vibe and achieve your goals in no time. Remember to invest some time every day reading about the latest trends. Further, fetch the items that you can and create a seamless look. Getting dressed isn't about putting on clothes, it's about styling your fashionables in a creative manner.
For creating a gentleman like an image, you need to dress up accordingly. Ripped denim and torn tees won't make you look attractive. What transforms your appeal is the decency in your outfit. So, make use of the latest trends and fetch the gentlemen-like attire now.