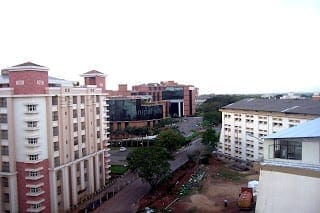 With the ongoing Utsav celebrations in the campus, a surprise development which went unnoticed by the students and staff of the various institutions was the Income Tax Department raid on the University offices and residence of the Chancellor Dr. Ramdas Pai.
Isn't this a really shocking development? Just a month ago, everyone was hailing Dr. Ramadas Pai as a visionary, when he was receiving the Padma Vibhushan award from the President of India and now this demoralizing news of impeding an Institutions progress! We respect the Pai family for bringing revolution in education and becoming a leader in the education sector. We are sure Manipal will tide over this problem too! The Manipal name is something everyone looks up to across the world.
While it is being termed by the University officials that it is a routine inspection, many critics are maintaining that this is the result of bad financial dealings pertaining to admission of foreign students. Ironically with regard to Manipal institutions, their fees structure is more transparent and published in their website as against any other private institution in Karnataka. In fact, they clearly say that the only source of funds for them are the fees paid by the students. All students pay the same fee and the fee structure is listed on their website.
What do you think will be the outcome of this?