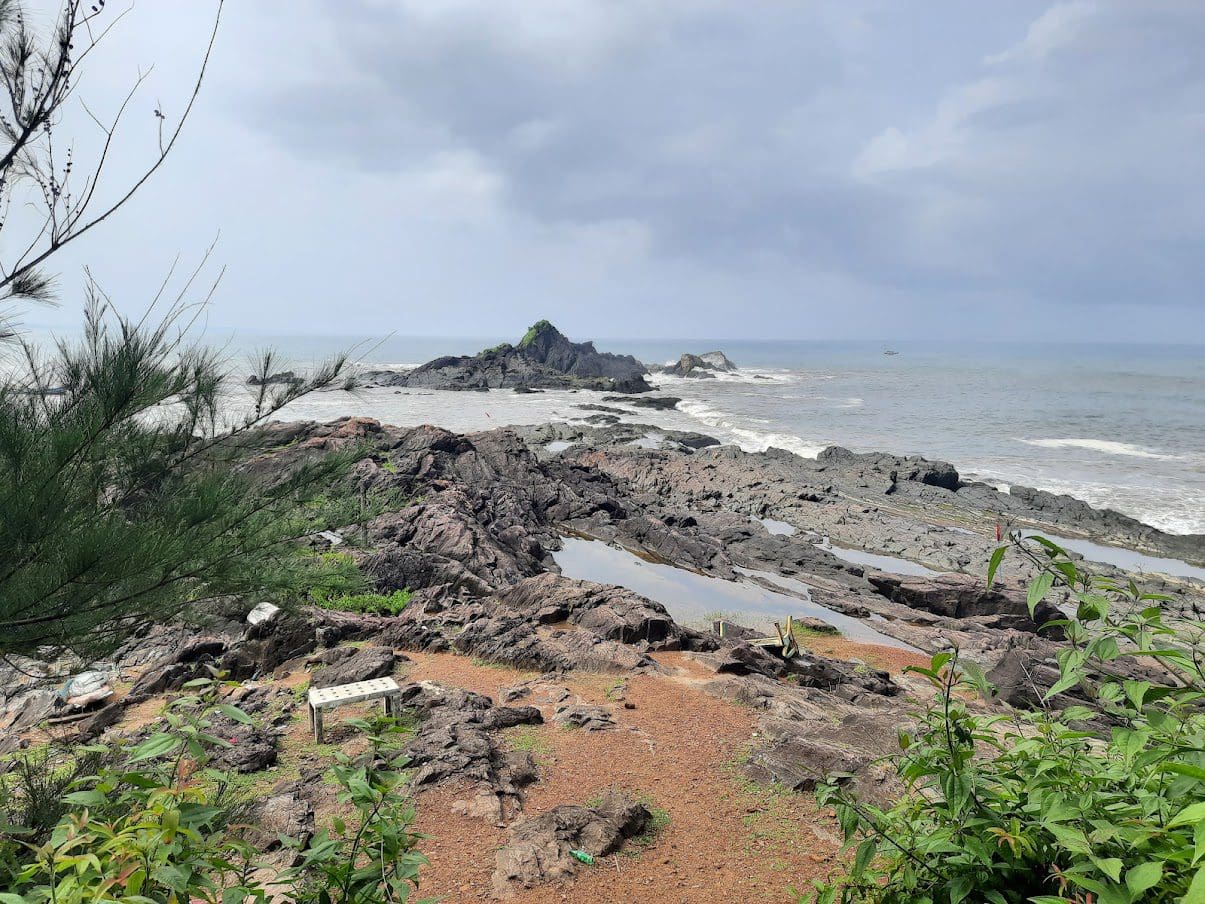 Now that you have most probably figured out that you can visit Kudremukh from Manipal during the 1 day weekend and still end up with an amazing experience with lots of memories, you might be tired of going to the hill again. Or perhaps the backache you got from completing the trek is making you lean towards a chilled out evening at a nice beach far away from Manipal. Or perhaps you are longing for travelling in a train. Or there is a long weekend and you want to go somewhere with your friends and chill out. The reasons for going to Gokarna from Manipal can be never ending. However, long weekends in Manipal ends up really fast, faster than you can scream "Mighty Mighty MIT" at times. Thus, it becomes your responsibility to make the most of all the time you have here. And let's be honest, Manipal experience cannot really be complete if you haven't been to Gokarna. So, buckle up for an amazing weekend at Gokarna and read on!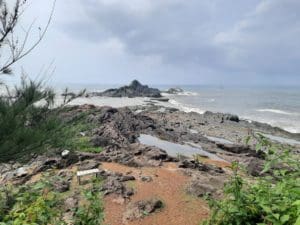 Even though having a four wheeler is always an option, the ease of reaching Gokarna through rail or even bus overshadows paying a bomb to go to Gokarna via personal vehicle. And let's be honest, trains are fun, especially short distances. At a distance of around 180 kms, that is traversed in 3 hours by trains, it is the most lucrative choice on the table. With tickets in 2S and sleeper class costing around 150 and 300 respectively, it is a no brainer. If the train timings are not that suitable for you, there is the option for going to Udupi bus terminus and taking the bus to Kumta, followed by another bus from Kumta to Gokarna. The option to travel by bus would take around 4 hours and around Rs 350 per person in total, so it's definitely worth it if the timings suit you. One of the best things about Gokarna is how it can be a one day trip as well, which will require you to take the 7 am train from Udupi station and getting on any train or bus before 5pm, that will make you reach your hostel in Manipal right on time for perm. However, to completely soak in all that Gokarna has to offer, it's always recommended to stay for a day, while staying 2 nights might be the best option if you are looking to visit the temple as well.
Upon getting down at Gokarna station, there is a long walk ahead of around a kilometre after which you reach the main road. You can skip the walk and directly go for an auto from the station itself which will take you to the town / hotel / shack of your choice. However, I personally find the walk to be refreshing, along with the factor that reaching the main road gives you the option to take a bus that will take you to the town for a fraction of the cost that the auto would charge you. However, autos themselves are quite cheap, with the minimum fare being 30 and unlike many other places, the autowalas don't do daylight robbery by charging exorbitant amounts from the hapless traveller (Yes, in Manipal).
If you have a hotel / hostel prebooked, you should head there directly and dress appropriately for your day out on the beach. Hostels are some of the most fun places to stay and given the choice, I will take a hostel dorm over a private room at a hotel in most cases. However with a large group, it's better to choose a hotel over a hostel and you will be spoilt for choice with the massive amounts of option you will have at hand in Gokarna. Some of the most lucrative options comes as beach shacks providing dorm rooms or private rooms at a reasonable cost.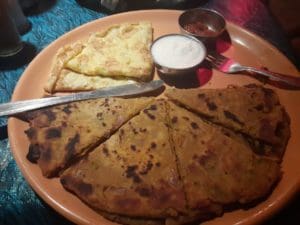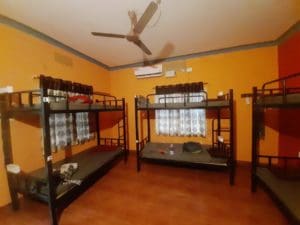 The many beaches that Gokarna has to offer has their own charm, however trekking over all the beaches is one of the top things to do in Gokarna. However, if the prospect of another trek is haunting you or you just want to chill by the beach side, having a leisurely meal at one of the many shacks in all the beaches can never hurt. Om beach is the most popular with tourists, with the other beaches like Half Moon beach and middle beach having comparatively lesser footfall, but still remains as amazing spots to spend time in. With an amazing nightlife (A lot like Manipal, huh?) and great places to chill out and drink, staying over for a night or two in Gokarna is where the real fun is at. Sitting by the shack, seeing the sun set over the Arabian Sea while having a scrumptious spread infront of you is an absolute delight. Props if you are visiting with your friends and have good company, or you are able to make friends at the Dorms or shacks where you are staying. While this is not something you would want to miss out on, it's certainly tough to get a break from your hostel at Manipal. Especially if your parents are the strict type, always thinking you are up to no good in Manipal. In such cases, you can spend a good few hours at the beach and by 4pm, you should make your way back to the bus or train station for Manipal. However, one should always make time for shopping at Gokarna.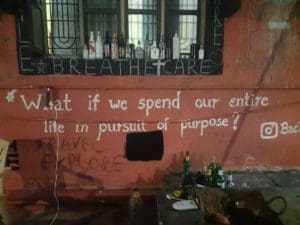 Gokarna is an important religious spot, so despite of your views on religion, you can choose to visit the temple, which may consume a large chunk of the day. Being a hippy haven, Gokarna is also home to some amazing markets, the main one being situated in the main Gokarna town. With steal deals for comfortable clothes that would help you combat the heat in Manipal and pretty dresses and other accessories, the market is one place that needs to be visited, even if you don't plan on buying anything. The market is also co-incidentally very close to the bus station, where you can take a bus till Gokarna railway station or take a bus to Kumta, from where you can get direct buses to Udupi. Thus, you can always have an excuse to go shopping in the beautiful markets (though after visiting for the first time, you will not need any further prodding).
All in all, once you figure out how to reach Gokarna and how to come back, you will find your own ways to enjoy the place. So, what are you waiting for? Get your sunscreen on and pack your bags for the Goa of Karnataka right away!