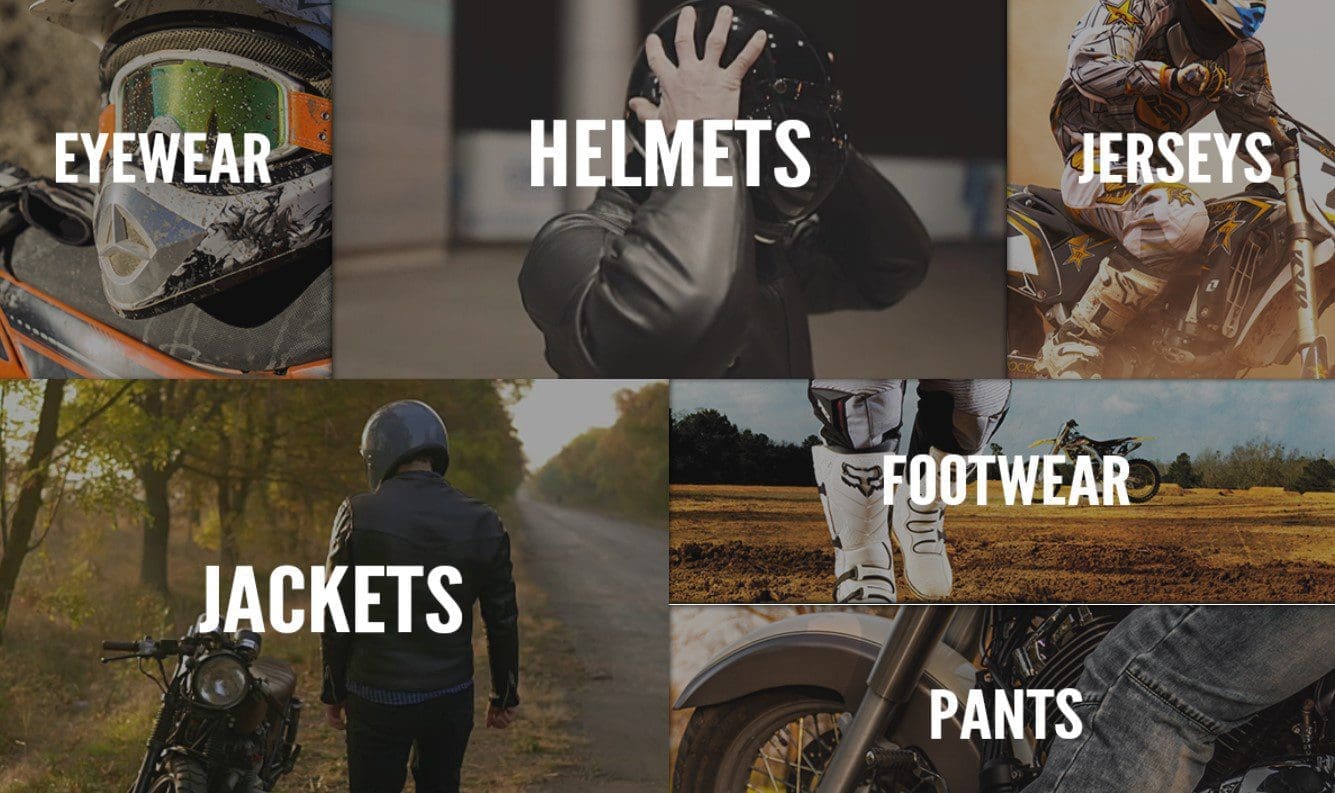 The use of riding gear can go a long way to save a motorcyclist from sustaining severe injuries during a crash. Although some riders overlook the need for riding gear, it's still worthy of reckoning that certain types of riding gear are an excellent return for buyers' bucks.
Ranging from brain impairment to bone fractures and skin abrasions, some of the effects of bike crashes are so grave that a safety-conscious rider will agree that he really needs at least the riding gear with the minimal components to save his life. While using riding gear might not prevent the occurrence of bike accidents, it's still evident that outfitting yourself with the appropriate riding equipment can save you from the severity of crashes: perhaps, having a well-fitting and protective jacket can prevent your skin from getting ripped off severely during an accident.
People who don't heed the caution of wearing helmets and specific other crucial riding safety tools are overly prone to losing their lives, and many cases of road deaths have resulted from riders' failure to use gear. For safety purposes, riders in some countries are mandated to use safety gear incorporating at least a helmet. However, this might not be enough to save a rider's life during a serious accident that may affect several other body parts including the ankles, the shoulders, spine, and elbow.
Whether riding for a sporting purpose or for usual day-to-day activities, having the appropriate riding gear is a proven way to avoid inconveniencing yourself, the public or other riders. For instance, some people who ride along off-road courses protect themselves with plastic armor against the mishaps that might result from colliding with other motorists, sudden falls, ramming into road barriers and getting stuck with debris rolling off the wheels of the bikes ahead.
Depending on their types and the components they pack, several varieties of riding gear can be more effectual than each other in serving the safety purposes for which they are used. If you must make the best out of any safety gear you're wearing, ensure its components –such as protective motorcycle gloves, boots, pants, helmet, and motorcycle jackets –are all made of the appropriate material. You should care about how much impact any of these components can resist: perhaps, how well the boots can protect your feet if you suddenly fall off your bike and dash them against the road.
Importantly, a safety-conscious rider should care about getting protective leather rather than the one designed for more of fashion. While cowhide leather can be useful, kangaroo leather seems much better for its sturdiness, lightness, and flexibility. Also, bikers' jackets are usually made of artificial fabrics such as Kevlar or Cordura. Some of these jackets are likewise fashioned out of leather but what is more important is that they are typically well padded to protect crucial bodily parts such as the shoulder, spine, and elbow.
In conclusion, endeavor to have the kind of riding gear best suited for your riding activity. Whether your country's riding regulations compel you to use these safety accessories or not, it behooves you to wear them so that you may reduce your likelihood of sustaining severe injuries during accidents. Likewise, do well to browse the internet for information on buying proper riding gear and include certain other essential accessories in your riding gear as having only a helmet might not be enough to maximize your safety.