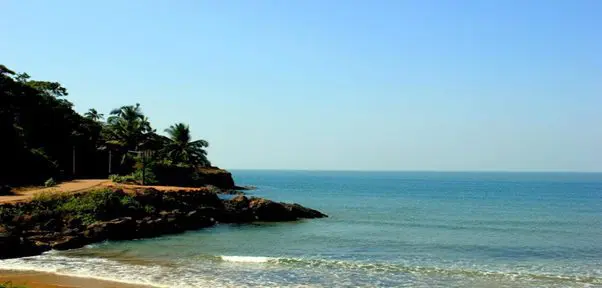 When you find yourself living in the hostels, rented flats, hitting the classes in the morning, when you grab the last bite of breakfast to rush up to the classrooms, when you see blocks of scrapers vending education, and around them the place covered with lush green nature encompassing hills and valleys, where you can find the serenity of a lake embracing a temple and a Gurudwara to coming across coffee, romance and music at night, and among them, blocks, docks, Cocks and Mocks, you should know you're in a different world in itself, a world called Manipal. Situated between the Malabar Coast of southwest India and Western Ghats, and about 8 km from the Arabian Sea is an ecstasy – Manipal, a potpourri of nationalities, languages, cultures and love.
"Education is the greatest single factor in freeing India's talent for service to our country" – with this vision of Dr. T.M.A. Pai in 1953 to turn the stark hilltop into a zestful existence, there was no looking back from then on. Today, you might hardly find a discipline which Manipal is not prepared to offer. Year after year, as the Manipal University and other institutions around grew, so did the industries here spread across the spectrum of education, real estate, food and beverages, tourism and transportation, to further enhance the lives of the people.
Snapshot of future evolution
Thanks to Infrastructure:
Manipal today boasts about its various accomplishments along with its sister city Udupi. To hint a few:
Better housing facilities for students and faculties by developing new estates.
Increment in the number of restaurants, confectionaries and coffee houses giving the inhabitants an additional variety.
Better water drinking and sanitation facilities across Manipal with implementation of new projects by way of Public Private Partnerships.
State of the art laboratories and libraries.
AC luxury Buses to Mangalore which runs for every 20 minutes from Manipal.
The sex ratio and the per capita income of people in the district been reported as the highest in the state of Karnataka.
Last year in 2011, Udupi CMC, Kundapura TMC, bagged the top slot being the best maintained city municipality and town municipalities in the entire state of Karnataka.
Boom in the real estate prices.
It is no denial of the fact that with an increment in the scale of infrastructure, a little amount of cost is being borne by the descending greens. Come on, even America was a 'terra incognita' until Christopher Columbus' discovery. But it's also seen that a lot of barren lands lying untouched are getting converted into commercial spaces. The best part of Manipal is that it has taken exquisite care to strike a fine balance between maintaining its scenic beauty and growing infrastructure.
It is warranted by the following flowchart:
A recent report on air pollution control status revealed that out of 514 inspections conducted in Manipal and Udupi, just 15 complaints were received. The waste comprising of organic and inorganic materials, segregation is done automatically through a process. The solid waste raw materials are put into waste speed bugger and later into blue tower for undergoing pyrolysis. The outcome is fuel through which the power is generated directly. The by product of the process is ashes that can be used for cement plants to manufacture ash moulds besides being used as fertilisers. When that was not enough, MU has now taken up three steps:
 The existing oxidation pond is being enhanced to improve water quality for reuse.
Pre monsoon and post monsoon calculation of water table at rainwater harvesting areas for empty bore wells.
All air-conditioning solutions to encompass automatic flow control, carbon dioxide sensors, sequencing of chillers included in the building management systems.
Hence these collate as an eye-opener of the fact that urbanization in Manipal has done a lot of good which cannot be dominated.
Shifting Gears:
From the morning waves rising in Malpe and Kappu to the night ending in Dominos or Deetee, the town has seen a brilliant mix of sand and grass. The belief with which Manipal was uncovered and still moves on is, the spirit of development.
A mother which makes no discrimination among her children, embraces with warmth when they come, sings lullabies, prepares them for the defining heights of their future times and helps creating the stories which they leave behind to cherish for the years to come. Thy mother, you shall be beautiful, no amount of scrapers shall deter your beauty, in your arms, we prosper – Amen.
PS: People talk about Wall Street, but yes, even our Mani never sleeps 😉