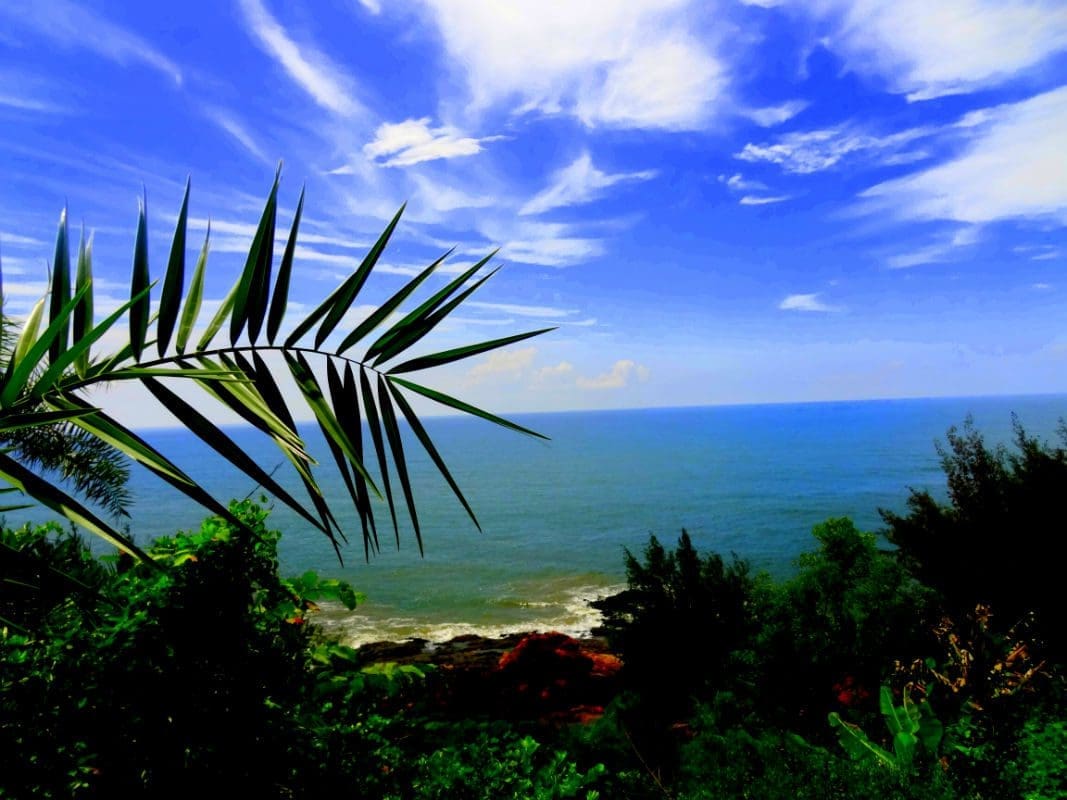 Gokarna is a small and remote holy town, with two of India's most secluded and pristine beaches nestled nearby. Travel to Gokarna to get a feel for what Goa was like in its heyday, in fact it is popularly known as mini-goa.
MUST VISIT-
Kudle beach : The beach offers a panoramic view of the Arabian Sea with hills on either ends of the beach. It is set amidst a green konkan coast and the road to the beach is a scenic one as well. The place is specially beautiful in the evening and you can sit at the beach till dawn and no one will bother you. There was a group of tourists who had a bonfire set up and anyone interested was welcome to join them.
From super simple 150 Rs rooms up to 1500Rs private houses for families, all are just at a  stone throw distance from the beach. Regular daily meeting of almost all tourist in the area during sunset  brings people back to Hi(a)ppy times.
Om beach:Walking behind the namaste cafe you can see this beach. It is in the shape of OM. As the name says, what you see is a not so rough sea which clean and pristine. There are water sports to engage you or just take a long walk. Enjoy the bliss is what I can say!
MUST EAT
NAMASTE CAFE: Namaste cafe is on the Om Beach and its priceless sitting there looking at the sea, while enjoying reasonably OK food. Sea food is good at this cafe, as is fixed breakfast, and of course ginger-lemon-honey black tea! Pancakes (plain or with honey) are good too. People at the hotel and at the cafe are nice and pleasant. However, service is slow. One more aspect I liked about the place is the people working there, they look after the guests very well and advice them about the tide in the sea and warned many people about the danger of going on to the rocks on the beach, would love to go there more often.
Old L.A. Pizzeria: As the name suggests they serve some wonderful wood fire pizzas. We tried the Olive, Mushhroom, Cheese (and tons of other toppings that I can't remember right now) Pizza and it was yumm. It was quite big (enough for two) and just Rs. 85. We also had the noodle soup there which was rather tasty and filling.
Overall it was an amazing experience and you should definitely visit it over a weekend.
Post your comments in the section below. Send in your reviews/suggestions at  [email protected].