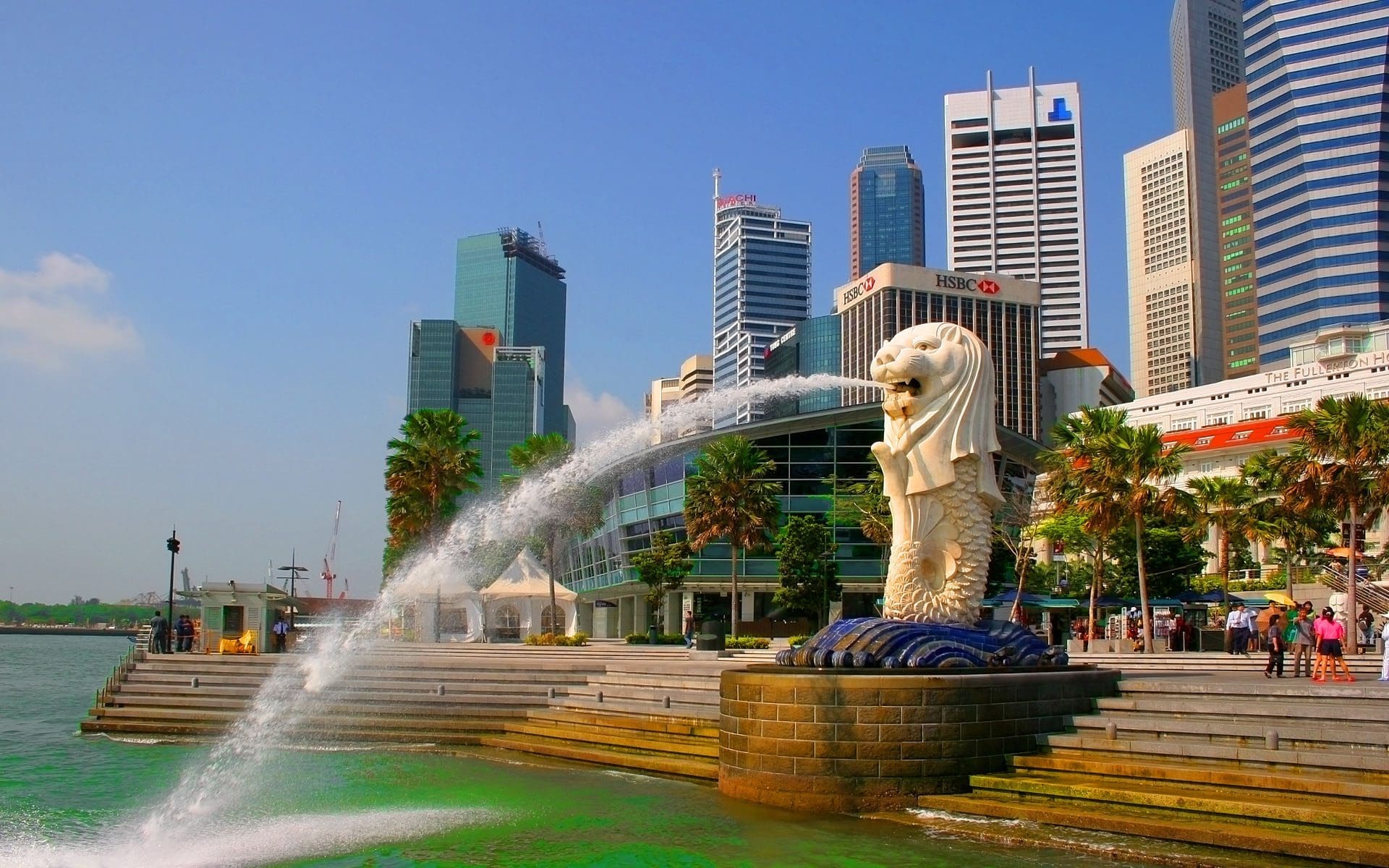 Singapore is a vibrant, multicultural, cosmopolitan and sophisticated country.  It would make you spend a lot, but it is a beautiful place to visit and worth all the money spent there. Singapore can be taken as a model for other cities in the world, owing to its cleanliness and its stringent rules and regulations.
There is so much to see in Singapore, but there are a few places that are never to be
missed. Here are some of these places:
Jurong Bird Park– The Jurong Bird Park in Singapore is the largest bird park in Asia Pacific. It is a haven of 5,000 birds from 380 species. Enter the bird park and you enter paradise. On entry, one gets enticed by the colourful macaws.
The birds of prey are kept in towering enclosures where these kings of the skies (eagles, hawks, vultures) soar high. The flamingo pool, one of the most photographed sites of the park, looks amazing with orange and pink coloured flamingos. A walk into the waterfall aviary would make you feel as if you have just entered an enchanted forest, with the birds chirping and the sound of the waterfall.
The bird shows in the pool amphitheater are a stunning visual fiesta that brings together the largest collection of birds and colorful costumed characters together on one stage. One can see talking birds, birds riding bicycles, jumping over loops and so much more.
Singapore zoo – From Bagheera, the Black Panther in Jungle book to I.R. Baboon from
the cartoon I Am Weasel, all sorts of animals could be found here. The animals are strategically categorised in different zones inside the zoo. For example, giraffes, lions and cheetahs are placed in Wild Africa while the orangutans, baboons and other monkeys are located in Primate Kingdom.
The best highlight of this zoo is the Night Safari. The Night Safari starts at 6pm. Flash photography is prohibited so as not to blind the animals. We just need to sit back, keep our eyes and ears open and enjoy the tram route as it takes us to the different nocturnal animals from all parts of the world. Animals like the Greater Asian Rhino, water buffalos, hyenas, wolves, tigers, elephants, hippos can be seen. Some of the animals are so close that you feel that you can almost touch them.
Creatures of the Night is a spectacular show, showcasing various nocturnal animals and
one of the biggest surprises was when they announced that a large snake was hidden under one of the boxes on top of which the audience was sitting. Everyone promptly jumped from their places and lifted their boxes, and yes, a large python was found under one of the boxes.
Next week, we take a look at the island resort of Singapore-the Sentosa Island.