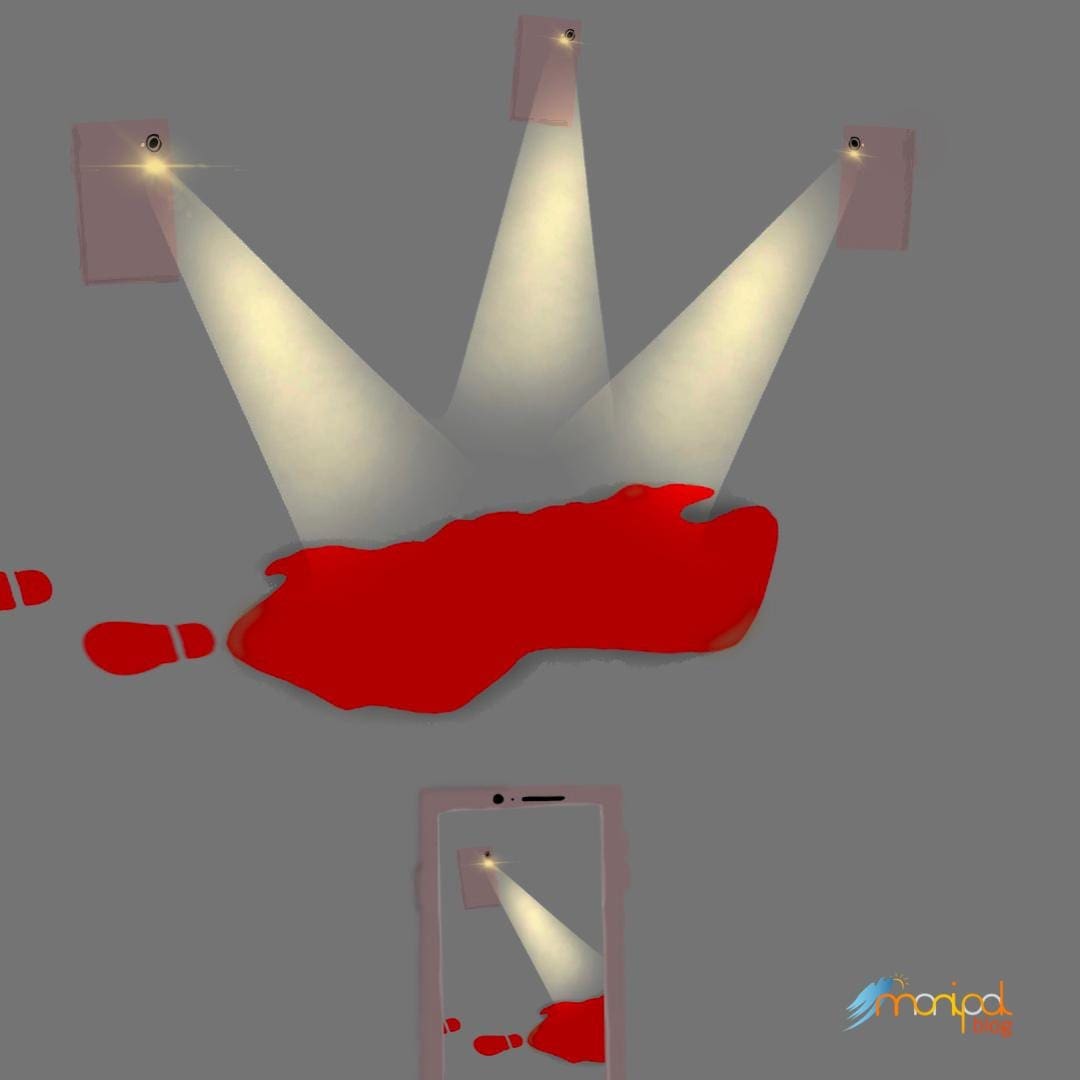 Trigger Warning: Violence, murder, domestic abuse
The Crime that Often Keeps Repeating
On 10 April 2021, a gruesome incident took place in broad daylight that shook the nation's collective conscience. The incident transpired in Delhi, where a man allegedly stabbed his wife to death.
Why? Because he wrongly suspected his wife of having an illicit affair when she was working at the hospital all this while. The accused in question, later identified as Harish Mehta, worked at a marriage bureau. Harish was unhappy that his wife, Neelu, continued working at the hospital despite asking her to quit the job and manage the household instead.
Neelu was firm with her decision and continued working. And then one day, while Neelu returned home from work, Harish ambushed her and stabbed her until she was declared dead. His reason for murdering his wife, around bystanders? He wanted "to end his pain" of suspecting his wife of having an extramarital liaison. But as reality paints a different picture, she was regularly working at Safdarjung Hospital in Delhi.
The Video that Jolted the Society's Missing Conscience Awake
While the brutal, spine-chilling incident took place, someone on the street had captured a video of the same, which later circulated on the Internet. The controversial video explicitly showed the accused stabbing his wife in broad daylight. To a greater dismay, the video also showed people on the street casually passing by, not stopping to call for help instantly.
The Tatva, an independent news outlet that claims to unveil critical analysis and unprecedented opinions to the world, posted the same video on their Instagram page. What followed next was a full-blown controversy on Instagram, where several netizens directly reported the post for its graphic content; thus sparking a public rant on the matter.
The ruling argument being how could they post a video of a highly violent and sensitive nature on social media with no content warnings?
To be a Woman, and To be Safe and Sound
As women, we have been cautioned and trained to look at the world through a lens, making everyone seem sketchy and potentially dangerous. Irrespective of us keeping an eye out and taking precautions as women, these crimes still continue. We have grown complacent to this theme of violence against women. It is being discussed in various papers, blogs, and social media every day.
A woman was invaded within her safe space, visible to the entire community, as shown in the incident above. That too by a man deemed to be her life partner. What has our society come down to?
In view of these recurring atrocities against women, the term "safety" is always at the forefront of a woman's mind. So, what is "Women's Safety?"
According to UN-Habitat, Women's Safety includes the following five  points:
Women's Safety involves safe spaces
Women's Safety involves freedom from poverty
Women's Safety involves financial security and stability
Women's Safety involves self-worth
Women's Safety means a safer, healthier community for everyone
The Portrayal of Violence in Media: Irresistible or Insensitive?
Many studies have shown that habitual exposure to media violence may reduce anxious arousal in response to depictions of violence. Researchers found that the more time one spends watching violent scenes in media, the less empathy one feels when exposed to the same in real life.
Recently, it has been observed that the public has grown accustomed to watching graphic visuals, especially in murder or crime dramas on TV, online streaming platforms, and other mediums. On top of that, an increasing number of children are playing video games that are rather aggressive in nature.
So, when visuals of an actual crime surface on social media, most of us are rarely surprised because such crimes have been recurring incidents in the country. As a result, we have been desensitized to the depiction of violence in the media. 'The Tatva's' decision to upload the video on Instagram speaks volumes about how complacent we have grown to gender-based violence, or perhaps violence in general.
This Isn't the End, and It Won't Be Unless We Take Action
According to the latest National Crime Records Bureau (NCRB) report, the rate of cruelty by husbands or relatives is a shocking 48.8% in Delhi. The net rate for the same of all metropolitan cities of our country stands at 26%. Amongst all the metropolitan cities in India,
Delhi has the highest number of female adult victims of murder. These statistics throw light on the truth all of us are already aware of, irrespective of whether we have paid heed to it or not. Though the motive behind the crime poses a grave concern, the fact that people are indifferent to the graphic nature of these crimes reveals the growing apathy of society despite the escalating numbers of crimes reported in mass media.
Our emotional responses of sympathy and empathy to sensitive and disturbing matters have reduced, bordering on indifference. The endless discourse surrounding criminal activities has become a frequent source of entertainment. It is a subject that has often been sensationalized in mainstream media, leaving the audience to grasp at the ends of half-cooked stories reported by unreliable narrators.
Sensitization Is the Way to Go
Media holds the solution to bring about mass awareness on political, social, and economic issues. However, political and economic news items are often granted more preference over social issues in numerous media channels. Thus, leading to massive neglect of social issues, especially gender-based violence (GBV), which is a widespread problem in the country.
Therefore, carrying out initiatives aimed at sensitizing the media about GBV should be the top objective. Thus, we could have impartial and comprehensive reportage to combat the sensationalization of such news. Besides the media, we as fellow citizens should reassess our psychological response to the matter.
Educating ourselves and those around us about GBV and similar sensitive themes will help in spreading awareness, developing empathy, and sustaining harmony in society.
The story was co-authored by Asmi Sundru and Vaishnavi S Nidemboor, both first year students of Manipal Institute of Communication. 
Featured Image and Graphics by Reyana D'Souza