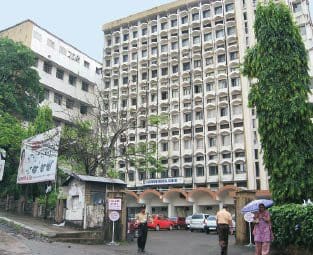 August is a buzzing time around KMC Mangalore, especially around the Lighthouse Hill area where the first year graduates make their way from the well secured confines of Bejai onto the open grounds of KMC lighthouse to join the rest of the KMC community. And since this is also the time when the newbie batch is coming in to occupy those vacant Bejai hostels, here's some shout outs from the lives of KMCites and some tips for all the juniors.
The first thing you've got to learn is that Attendance is the Key to Success. That means waking up early to catch the morning class at 8 am, a whole hour earlier than the 9 am morning classes of first year that most people are accustomed to.
In first year, the routines are relatively easier to follow since everything is located in one area; from morning class, it's down to the dissection hall for the anatomy DH classes. The first thing that hits most people is the strong formalin stench making sensitive eyes water and noses drip. Next comes the relatively overwhelming feeling of seeing a dead body for the first time. Though the cadavers are all shrivelled up and preserved and the PG's do the cutting; it is a good first step towards Forensic Medicine in second year where you actually get to witness real post-mortem autopsies and even actively get involved, though most people choose not to. The DH is a good place to build anatomy foundations before heading out for the lunch break around 12.30 pm; everyone already dreading the thought of afternoon classes from 2 pm onwards.
Punctuality to classes and maintaining good attendance helps tons, especially at the end of the year when some students are detained for not acquiring the required percentage. From every batch, a certain number of students are detained for this; but usually an even larger number fail the final examinations, hence are required to take the supplementary examination a month later. First year and final year are the only two years where failing leads to detaining; while the years in between allow carrying of exams forward. But the teaching staff and academic facilities offered are of a comparatively great level with good teachers and professors. Of course personalities range and some famous names become highlighted to all new students through word of mouth in due time.
In second year, the DH is replaced by clinical postings; where you tag along with seniors in some postings and learn how to take cases and get a hands-on approach. The major problem second year brings for many is the language barrier with many patients. This isn't a problem in first year since there is no direct interaction with patients as we lay foundations. And many try learning Kannada, join classes and the like; but most just do well and good by seeking help from Kannada speaking friends, nurses and sometimes whomsoever possible, while for others, body language is sufficient. And by final year, people pick up enough Kannada words like Nou Unta and the like to combine with the help of the interpreters they provide for the final exams to take cases efficiently.
One rule, be it DH or Clinical postings is the way you dress up. The white apron (coat) is a compulsory requirement, especially during the classes or posting. The required equipments and also decent formal dressing is important. The theory classes are an exception where most people tend to dress more casually.
So, aside from keeping the attendance up and being disciplined when required, life isn't so bad, where there's always time for friends, movies, sports and leisure. Some go roam the beaches and hills around, while others prefer staying in and watching movies. A common site in first year is how boys gather together with their college-provided laptops, whose cost is incorporated in the fees, and play FIFA or CS on LAN networks. Others prefer their own techno gadgets from home, like Ipads, iPods, and even laptops.
As for studying, that depends from person to person. Some study from an hour to 10 hours a day while others study near the exam time only. Some use books heavier than them; while others use guides and notes. Every KMC student establishes a system that suits them best eventually; though the beginning of every semester, at least the first month, is usually a no studying month for most.
So for those heading into first year, in Bejai, far off from seniors and the rest of KMC, the journey begins. For those heading into lighthouse, some in excitement, some in fear due to rumours about ragging and the like, here's the bottom line  This is the point where your professional life begins and your childhood ends; but don't ever let that kid inside die. Take it easy and learn as you go and all questions shall eventually be answered.
Welcome to KMC