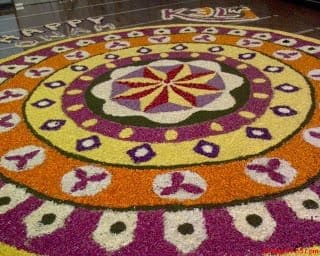 Warm greetings of The Onam to KMC manipal students was given as a huge design at the door front of the central library. , created by skillfull arrangement of flowerleaves, popularly known as 'rangoli'.Its diameter was al most 15 feets!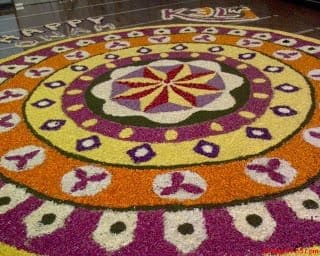 A very gorgeus centre.truly a centre of attraction.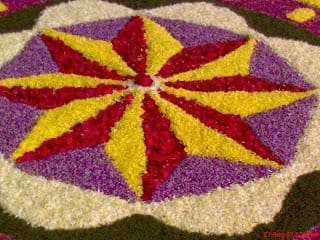 A close up proof of flowerleaves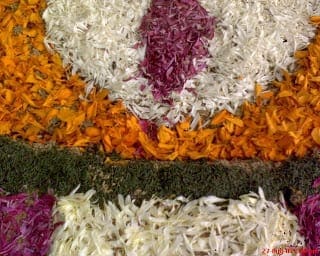 Why to keep wishing words aloft of flowers?