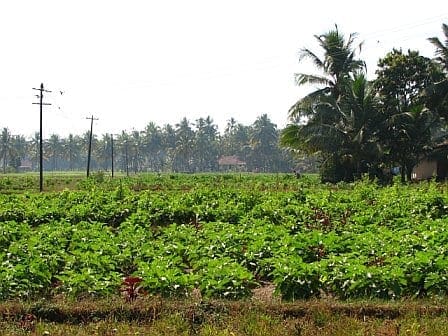 Udyavara is a village located on the outskirts of Udupi at a distance of 5Km south
of Udupi and to the north of Udyavara river. This town is one of the oldest primitive ports on the Tulu Nadu coast. It is referred to as 'Odara' in an ancient Greek writing called the 'Oxyhydrinchus Papyrus'. It was the capital of the Alupas. Many inscriptions are found here.
The palace and fort area, represented by 2 decrepit walls is one of the main attractions here. The inner wall encloses a palace and the outer one has temples and a few business establishments. The Udyavara river flows here, forming small islets. The two segments of the village are known as 'Kote Mattu' on the east bank and 'Mattu Koppala' on the western bank of the river. These two segments of the village are known for the fish, a wide variety of which can be found in the mornings and evenings. Sunday mornings are especially ideal to catch a large variety of tasty fish.
For people stressed out due to work or study pressure, an entire Sunday can be planned here. The morning would be ideally spent fishing and later in the day a visit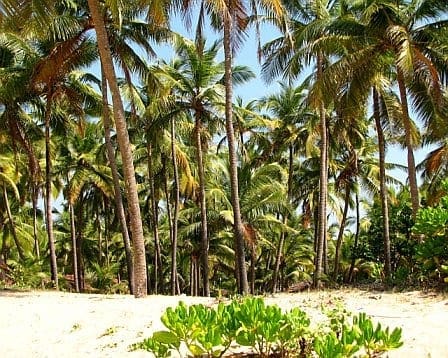 to the beach through the 'Gulla' fields would be just right.
Two kilometeres from Katpadi
lies a village famous for its fields of a green colored round variety of Brinjals called 'Gulla' in Kannada. The fields are a walking distance from the sea shore and is a very pleasant walk. Mattu is the name of the village and the brinjal are termed 'Matti Gulla' and are much in demand among the GSB community of South Canara.
The beach (Mattu Beach) is unspoiled
for the most part and you'll find yourself pretty much alone there with just a few fisher-folk for company. There are no vendors on or near the beach.
An ideal picnic or relaxation spot for youngsters who want to spend their evenings with loved ones. To reach the beach one has to travel by boat.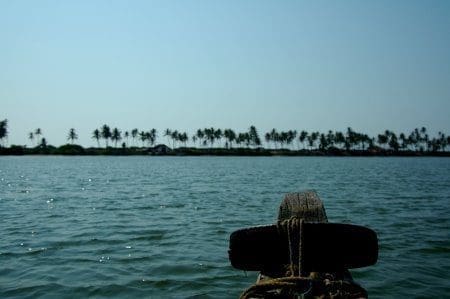 How to reach –
Buses ply regularly from Udupi and Manipal to Udyavara and charge a nominal 5 rupees. And if someone wants to go by an auto-rickshaw be prepared to shell out anything between 100-150 bucks from Manipal and about 50-60 from Udupi.