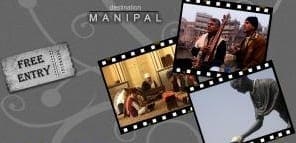 Reputed documentary film-maker Deepa Dhanraj will screen her films and interact with people in Dr T M A Pai Planetarium at 5.30 pm on Saturday, January 22, 2011. Below is the brief description of her work. All are welcome.

Deepa Dhanraj has been making documentary films for the past 30 years. The main themes she has focused on have been women's status-political participation, empowerment health, sexuality and education. Apart from these themes she has worked on education for over 12 years. She has a special interest in the challenges faced by first generation learners. She has created training materials for teachers which have been based on designing training processes and curricula in collaboration with them.
She has also created video lessons for children to teach spoken English, Science and Social Sciences. These have been telecast via Edusat into classrooms in 3 districts in Karnataka.
She has taught video to women activists from South-East Asia. She also has an interest in media theory and has given numerous lectures in various forums all over the world.
She is very passionate about sustainable agriculture and organic farming. A lover of Hindustani music, gardening and reading.