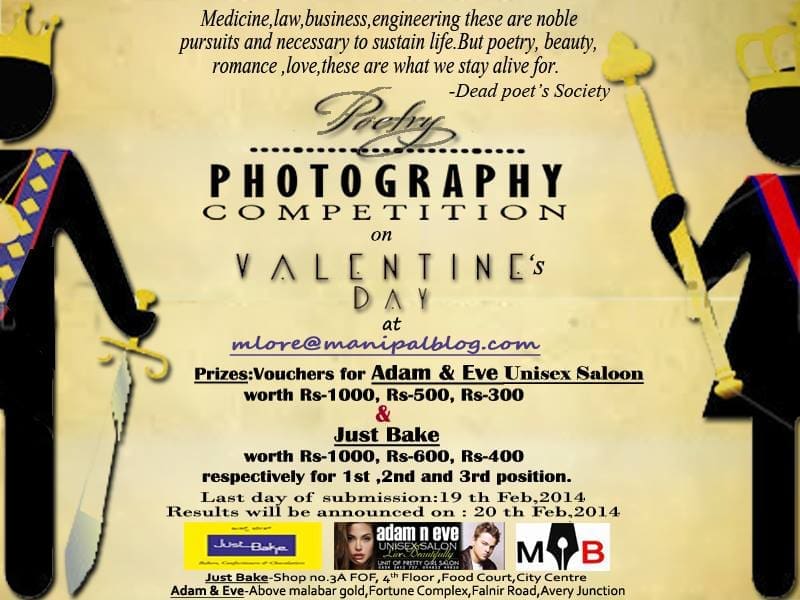 As I wait till the end of time.
What do I want that Isn't mine?
I've everything I want, I am as wealthy as can be.
But why does it feel like I am missing a part of me?
This feeling alone, makes my heart groan.
What can be done to fix this?
What do i not know?
I lay down all day.
My mind saying no.
This day is a very special day.
All men and women, so merry and gay.
I know what I am missing.
What I will miss till the end of time.
That I have no valentine.
About the Author: Rahul Ambati, a student of MIT, Manipal. This is a poetry submitted for the Valentine's Day Contest.