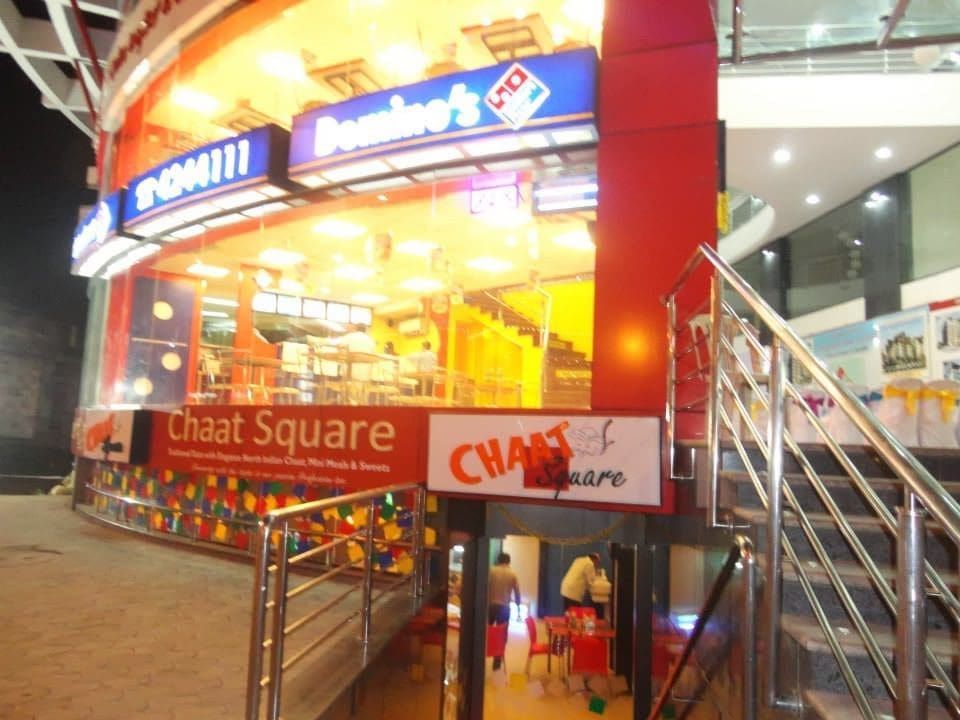 Have you ever dreamt of having authentic Lucknawi Chaat right here in Mangalore? Well, Chaat Square, located at Navbharat Circle, will make this dream of yours come true!
Down the road from PVS Circle and right opposite Ocean Pearl Hotel, a new place has arisen to tickle people's taste buds in Mangalore. Surrounded by a smooth, calm ambiance and a wide variety in its menu, Chaat Square is open to people of different tastes and preferences. Ranging from hot spicy masala items down to pleasing the sweet-toothed, here's our review of this new eatery.
Contrary to the name, Chaat Square specializes in a lot more than just chaats, from entire meals and thali's fit for lunch or dinner, mouth-watering snacks for the evening time, chaats and delicious desserts, down to drinks to top it all off.
A relatively warm evening after classes, 5:00 pm, found me, along with a few friends, strolling down to the Inland Ornate building and headed to this new place we had heard about. The cozy red-walled restaurant and delicate seating arrangement helped us relax, and looking at the pictures along the walls got the gastric secretions flowing.
Hunger pangs made us want to pick everything off the menu, but a wide selection from the different categories left us pondering for quite a while. We started with the Cheese Paratha and Pav Bhaji as the snacks and the Onion ring crispy from the starters menu.
From the Chaat section, we went for the basket chaat, which is listed as one of their specialty chaats, and of course, we had to try the Pani Puri, named in the menu as Pani Batasha. We were recommended to try the Chowmein from the Chinese menu and the Punjabi Lassi as our drink of choice. To top it all off, we ordered Ras Malai, Gulab Jamoon, and Ras Gulla as our desserts for the day.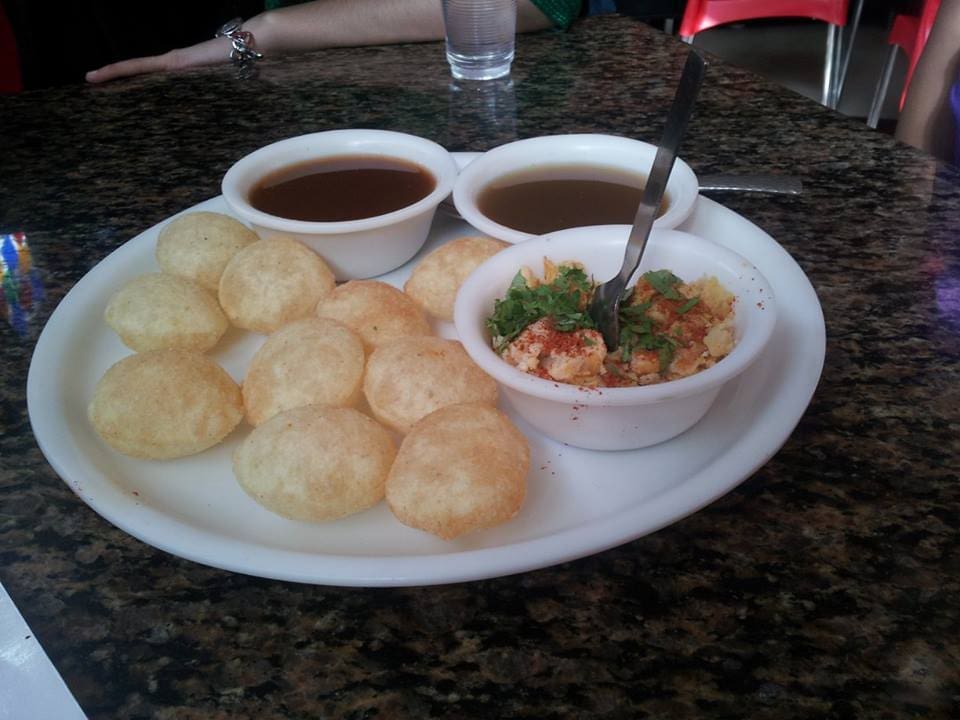 Starting off with the Pani Puri, also known in some parts as Golgappa, the crispy puri incorporated with the aloo mixture and the sweet, spicy pani was devoured within seconds of getting to the table.
The cheese paratha followed, giving us a spicy tinge to our buds before the basket chaat arrived in a beautiful presentation. Our first challenge was how to start off with it, based on how it was so well structured, but once we broke into the blend of aloo tikki, papdi chaat, chana, and different fruits all combined, there was no going back.
The Chowmein was pretty tasty, too, and filled us up with soft noodles and a peppery taste. Due to all the ingredients at the bottom, the Punjabi Lassi did take some effort to sip with a straw. It felt more like a shake than lassi, but it felt like a meal in itself and was quite tasty.
We weren't too impressed with the Onion ring crispy since it was a little burnt and fried without batter, and the Pav bhaji bread was a little sweet for our taste. But all was forgiven when the desserts gave the entire meal a perfect ending, with smooth textures to the Ras Malai and Ras Gulla and the hot syrupy Gulab Jamun. Overall, we sat back in our chairs, abdomens bulging quite satisfied.
Chaat Square has employed staff from different states, including a few from Uttar Pradesh, to get the authentic touch of the North into their dishes. They also have different ways of incorporating masala into their dishes to suit many different tastes. The ambiance and setting is good.
Service is a little slow due to a shortage of staff. But the food and the cost that it comes at is worth the wait. Our personal suggestion would be to skip the starters and jump right in since, with the different items available, it's highly likely to end up with leftovers at the end. The quantity and quality were both entirely up to standard, and we bid farewell with a definite intention to visit again.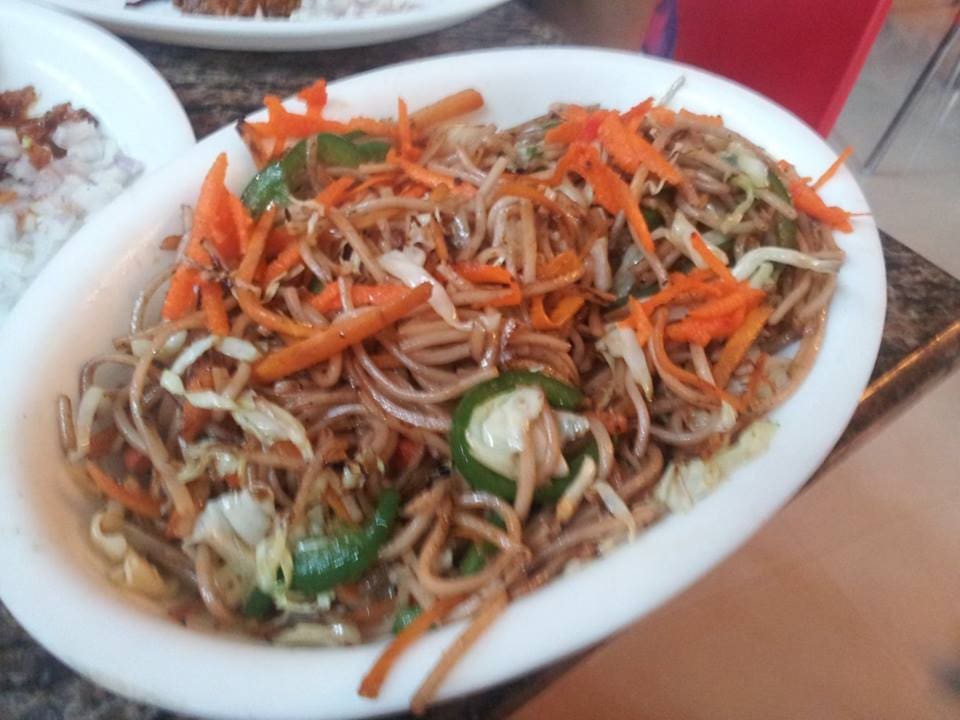 So next time you're looking for a place to eat, hang out with friends, chill, and enjoy while also going easy on the wallet, head down to Chaat Square, where you're bound to get your taste buds tingled!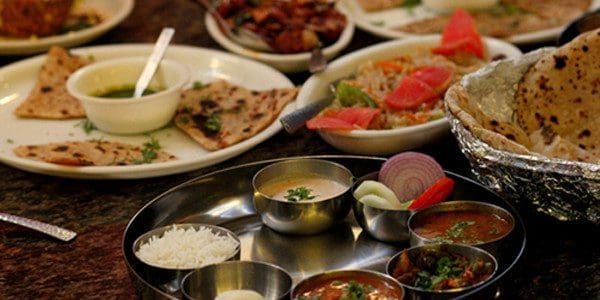 Bon Appetite! 🙂