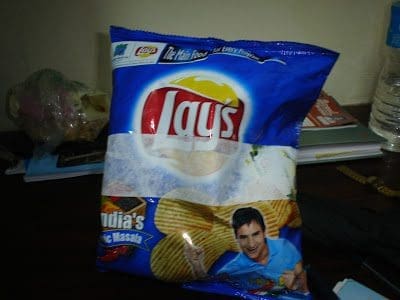 What an odd sounding title! What i mean is that for 3 days i could not lay my hands on a packet of Lays! Oh! That is a lot of lays in one paragraph!
Well it so happened that i was craving for a packet of Lays potato wafers for a few days, as the food in the mess was making me woozy! It does happen after a few days to every decent human being and i am no exception to the rule!
On Thursday Prabhav usually fasts and almost always has a packet of the calorie rich, junk stuff. On Friday i decided to have one of the same, but somehow wherever i asked the packs would have long gone.
Finally i did get hold of one on Sunday and delved into the intricacies of the high salt, high calorie diet.