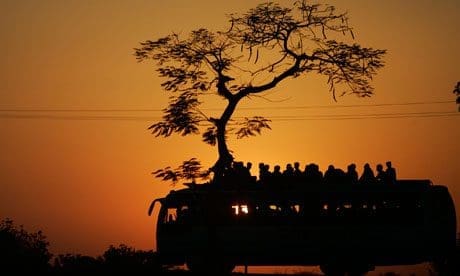 I was standing in front of the Bejai hostel mesmerized by the new place that I have landed upon. It was my first time in Mangalore. Before coming here, I had the slightest clue of the place!  The malls, the locals, the market place awoke all my senses and I felt like a cadet – all set to face the challenges in this new chapter of mine.   Living alone and that too far away from home simply equalizes you – a 19-year-old –to a great deal of responsibility which includes taking care of yourself, knowing enough local language to survive ( for medical students, well we need to learn more than just 'enough'!), understanding the roadways, knowing how to book bus and train tickets (even flight tickets for some), knowing the best food joints, for those people who have never stayed in a hostel – well there is a big chunk of responsibilities there too! Hence, there I was, with all this and more in my head trying to imagine how it would be, living here for the next few years.
My pensive state was interrupted, when I heard someone shouting from behind. I turned only to see that person coming to me and he started asking me something in Kannada to which, i bluntly replied "Kannada gothilla". He looked annoyed as if I had wasted his time. He then ran towards a bus, which was just about to leave, asked the conductor the same dialogue, which he told me and finally boarded it.  I realized that he was asking me where that particular bus goes. Then I noticed the line of buses, which were filling up with people. Some had people hanging out of it and I wondered how they managed to hold on like that.
Each bus has a route number written on it, in the front and at the back. At first, I thought it was going to be hard. I mean it was completely different to the system, which I was used to, back in my hometown where they had the name of the bus-stops written on a board. But, this system seemed much more convenient since a lot of residents in Mangalore are students who come to study here from different parts of India and outside India. Therefore, if you know the route number of the bus and the places that bus goes to, you cannot go wrong.
Now, I know what you're thinking- "How do we know where to get down?" Well if I have to answer to that, I'd say one word – Adaptation! As long you are here you might as well get to know the place more, the people and the language. Over here, people are friendly. I had trouble knowing where to get down initially. In such cases, I would just ask the person sitting next to me or the conductor to just tell me before the place is reached. Until now, I have not managed to get myself lost. 🙂
The list of the bus' route number and their routes are available online. If you're a newbie over here, you would definitely want to check it out because the auto-rickshaws can definitely put a big fat hole in your pocket! The prices are literally double or even triple! So, if you want to save some of that pocket-money of yours, you better get to know the bus system over here!
Well, hope this will help you adapt more to the place!
If you have any experiences , stories, articles or reviews to share, send it to me, the column editor –[email protected] or to [email protected].
Happy Blogging guys! 🙂