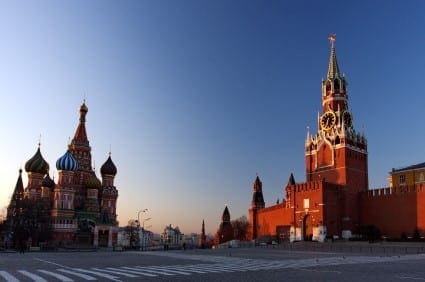 So you are a student, wrote all essays and passed the exams and you are planning a trip to the land flowing with kefir and vodka? It's mysterious. It's alluring. It's expensive. The average hotel room in St. Petersburg will set you back more than $135. That's a single without breakfast. Moscow is even worse. The same room sans morning blinds will cost around $260. In fact, ranked by average price of accommodations, Moscow is the most expensive city in the world. Before you panic or phone in to cancel your flight reservations, keep reading. There is hope, even if you're not heir-apparent to a caviar empire. Consider the affordable alternative of homestays.
During my last trip to Russia, I managed to find a homestay on a legendary street in St. Petersburg and less than a ten minute walk from the Mariinsky Theater for just $44.18 a night, including breakfast. To put this in perspective, the hotel literally around the corner charges $170 for a single. Granted, I had to share the bathroom with my host—but that was only one person, and she happened to be a very tidy, elderly woman. Compare that scenario with the unisex shared bathrooms in your average hostel, and you'll quickly see the value for money is unbeatable! Other perks depend upon your good fortune in hosts, but range from help in purchasing tickets to laundry services for a nominal fee. Put aside your preconceptions, and entertain the possibility that "Russian hospitality" may not be an oxymoron. My St. Petersburg host even regularly asked what meats and jam I preferred before departing on her weekly market run.
This is a great option for men, women, and children of all ages, but particularly for solo female travelers concerned for their security. The host who has given you a key to their apartment or home and has only one room of guests can and will worry about you. They will notice if you do not return at night (in fact, bear that in mind if you plan on heavy-duty partying: this is not the best option for you); and they will typically take an interest in telling you how to enjoy their city while staying safe, which activities or parts of town to avoid, etc. You will also have much more control over your environment than you would in most hostels or hotels: depending on which organization you choose to arrange your stay, you may be able to specify whether you prefer homestays with families, pets, smokers, hosts of a certain age or with specific foreign language abilities, etc. Many solo female travelers will feel more comfortable knowing they can customize their homestays to include only female hosts. In my case, I was very picky: my host was a pet-less, non-smoking woman fluent in English. Being able to tailor your homestay to your needs and comfort levels is like the icing on the cake of affordability.
What's more, you'll be in good company. There is a longstanding tradition of homestaying in Russia. When Rainer Maria Rilke traveled there at the turn of the century, he crashed for several days in the house of another poet and afterwards referred to Russia as his "home." Unfortunately, Rilke failed to make such a good impression on his host, having—among other impositions— compelled the man to build a separate hut for him and his traveling companion. The good news is there are several steps you can take to make sure you are a better house guest than Rilke.
1. Get things off to a good start. Bring a small gift to your host—something typical of your hometown or country. The money you save by choosing a homestay makes up for this added expense many times over, and you will be surprised how far a little gesture of thoughtfulness may go with your host. A goodwill gift should not cost more than ten or fifteen dollars; but a nice stack of pencils and erasers won't really cut it. Try to find something neither showy nor shabby.
2. Once you have walked through your accommodations and feel comfortable with them, pay your hosts in a timely manner and in the currency they request—sometimes euros are preferred over dollars, and rubles are almost always frowned upon.
3. Most importantly, be respectful of their needs as well (i.e. don't arrange for your boyfriend to call the apartment at 3 am).
4. If invited to participate in an activity with your host, try to be amenable so long as it does not interfere with your own plans. In the evenings, my host would often show me photographs from trips she had made throughout Europe. It was a simple, natural way to connect and usually only lasted about fifteen to thirty minutes. Remember, homestaying provides you a unique opportunity for cultural exchange and insight into the Russian perspective. Make the most of it.
Lastly, do yourself a favor and be highly selective in your choice of homestay-arranging agency. Rock-bottom prices may not be the best indicator of the highest quality. For affordable accommodation that won't threaten your health, safety, or wallet, research your options thoroughly and seek testimonials from other travelers who have used these services before. One reputable organization with nearly twenty years in the business is HOFA, the Host Families Association (www.hofa.ru) providing homestays in nearly 40 cities throughout Russia. These agencies often offer multiple services that can streamline your trip planning including the arrangement of visa invitations, tours, and airport/train station transfers for additional fees.
About the Author: Rosa Broughton has been working with writing challenged clients for over two years. She provides  writing and  editing services.  Her educational background in  journalism has given her a broad base from which to approach many topics.