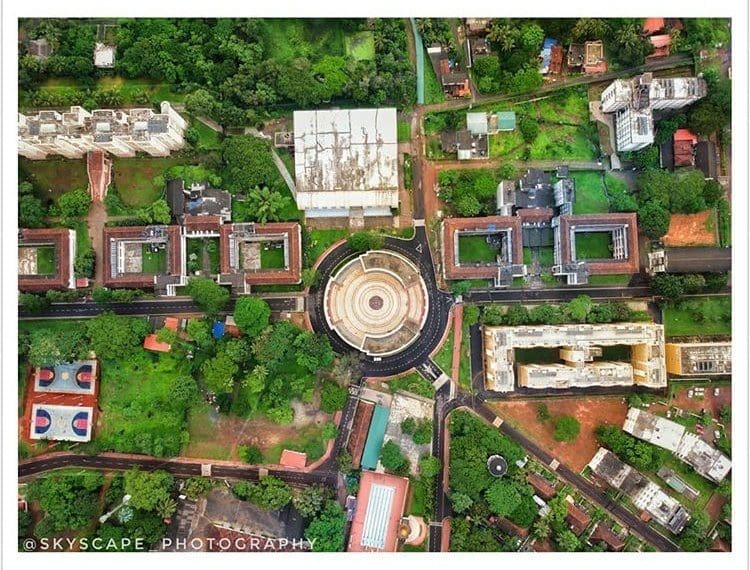 An Open Letter to the Freshers of MIT Manipal:
Dear Freshers,
First of all, congratulations on making it into this college. I mean that. It is not easy to get into this college, so take a moment to acknowledge that all the hard work you've put in has finally paid off. Don't worry about not getting into IITs or NITs. You can still do everything you wanted to do. You are still you, with an opportunity to grow mentally, physically, and emotionally. This is not one of those letters which aim at promoting MIT or pitching it to you guys. The fact that you are here proves to me that you felt the same positive vibes I did when I first saw this place.
So it's been over a week now, and most of you are starting to get used to everything here. Even if you aren't, don't worry. Give yourself some time, and things will inevitably fall into place.
Let me tell you something that you should know, MITian or not: Success demands freedom. Growth requires freedom. No one can be successful unless their mind feels unburdened until their heart feels full, and their spirit feels free. And Manipal will give you that freedom. There is no judgment here. So explore, find your talent. Find your passion. Whether it's writing, photography, dance, music, sports, or academia, Manipal will help you bloom. Don't restrict yourself to societal stereotypes. Don't judge people based on their branches or even on their habits, no matter how hard it seems. Manipal is the place to learn that everyone has something unique to offer to the world. Manipal is the place to figure out what you can contribute to the world. And once you do, the sky is the limit. The resources and opportunities here are infinite. The initiative is everything.
You know what's the only thing more important than not judging others? It's not judging yourself. You're probably living on your own for the first time, you will inevitably make mistakes. There will be times when you'll be confused, frustrated, or just homesick. It's okay. Nothing is the end of the world. Not a bad test, not a bad breakup, not even a bad hangover. So don't be too wary. Make sure you have some fun also. Everybody knows that Manipal knows how to have fun! And if at any point, you feel like you need help, ask for it. There is no weakness in asking for help. From a friend, from a senior, from your parents or even from professional counselors.
Lastly, remember why you came here. No matter what kind of friends you make or however your priorities change, never forget that your parents spent their hard-earned money so that you have a promising future. And I promise you, this beautiful place will make you fall in love with being an engineer. Because MIT truly does have a heart.
Yours truly,
Just Another Manipalite.
Image Credits: Skyscape Photography on Instagram