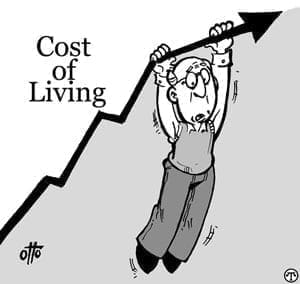 As we've got the 9th hike in Gas (Petrol) prices in 11 Months (Good Job Government) and price has gone up a good Rs 5. Not 1, not 2 straight up 5. Ridiculous.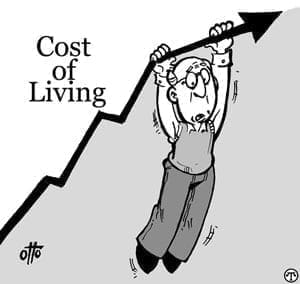 If you recall my post on Blatant Daylight Robbers in Manipal you'll know my feelings on these criminals already. Now once again they've got a "valid" excuse (as if they've ever needed any excuses in the past to jack up their already jacked up prices. If they haven't started today already, they'll do it asap.
Nonetheless, with this the 2nd set of Robberies (half of the restaurants around town) go up. I love this fact that it's a student town and how much all the locals decide to cash in. I mean if it was a tourist place like in Goa or something I can understand. But is it like this everywhere in India? I don't recall anything like this in Canada not even in a place like Ottawa. Hell in Carleton University when I was there students had concessional rates everywhere. Food, transportation. Actually now that I think of it, transportation is cheaper for students almost everywhere I've been to back home. Taxi's, Buses, Trains everything. This is in a place where the realistic cost of living is many many many times higher then India.
Unless I'm mistaken Udupi (6km), Mangalore (60Km) and Bangalore (about 400 km) none of them have these issues. Both have universities galore.
Manipal is becoming more and more expensive to live in. An those people who aren't coming from affluent (or even well enough to do) families, for them it's going to be really difficult. Sad.
Just a thought. Keep extra change from now on if you use one of those.
K.S.