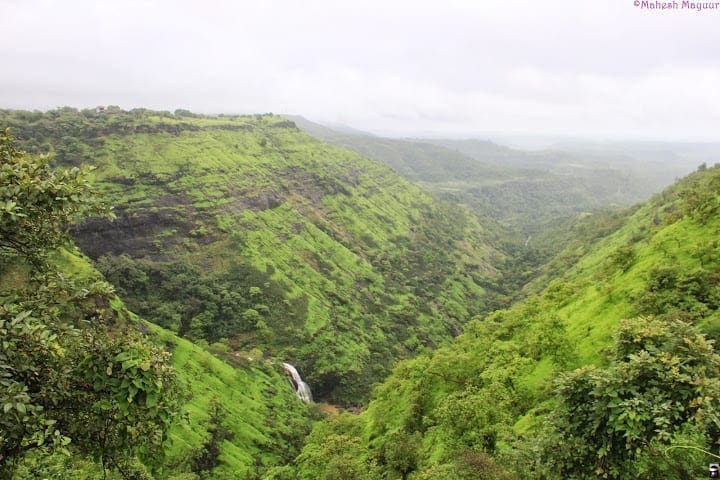 Some days of planning, and finally a road-trip was in store with my best buddies. We set up for a place which had a very small mention in tourist books. But hey,who cares?
All we needed was a weekend escape from all the noise and the pseudo-civilization! Living in a metro can surely suck your blood sometimes! It was time for an escape.
About 144 kms from Mumbai, Igatpuri transports you to all-together a different world. Igatpuri is a great place to go if you like to do nothing but just trekking. There is nothing else to do, just greenery and hilly terrain, and some lakes. A world that sits right in the lap of mother nature, a world having almost zero civilization, a world which u see in fairy tales perhaps!
The journey took about 3.5 hours on the Mumbai-Nasik highway(NH-3), which by the way without doubt the most beautiful stretch of road I have ever seen in India. Sitting on the window frame of the car, sticking my head out and enjoying the greenery all around just can't be described in words!
I remember during childhood days, we used to paint a scene on a canvas, which typically had  lush green, perfectly symmetrical mountains with a river running in between them. Igatpuri is a page straight out of that!
The shades of green on the hills are so pure, so much similar to our childhood canvas! The place is so peaceful, all you'll want is a cup of coffee. Just sit on the hills and relax. There is a high chance your phone won't disturb you, thanks to the poor cellular signals. Sometimes it can be bliss! The Ghats are simply mind blowing.
Waterfalls add spice to this place. Ice-cold water running through the hills is simply heaven.
With a very minimal trace of civilization, once you are on the top of the hills, you'll feel so contended. So full of life. And a little shower can make your life blissful here! It will bring back all the childhood memories, that you wish to relive!
Just two words for this place-Magical, Bella!
Igatpuri is not by any means a fully developed tourist spot. This place has huge potential to be a great tourism spot, but thankfully it is miles away from any mindless construction that may ruin all the beauty and serenity of this place.
How to get there:
Location: Igatpuri is 120 kms from Mumbai and 45km from Nasik
How to reach:

By Train: Igatpuri has a railway station and trains playing between Mumbai and Nasik stop here.
By Road:

Driving directions: Igatpuri is on NH3 (Mumbai-Agra highway).
Buses playing between Mumbai and Nasik stop at Igatpuri.

By Air: Nearest airport Nasik's Ozar Airport which is 65kms from Igatpuri. But Mumbai airport at 135km has better connectivity

Accommodation: As a visitor, you can find decent lodges in Igatpuri at nominal rates.