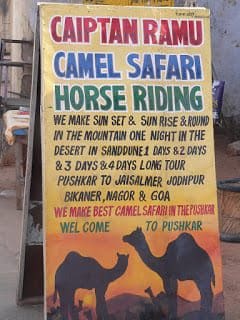 Thank God Shakespeare ji is dead.
Warna toh…he would've died if he visited India abhi…
C'mon, look around you…who in his or her senses, talks in English these days? I mean…English as in proper wala English, you know. Dude, NOBODY. Unless you're mad in the head or something. I mean please okay? What is English without Hindi???? Or even Punjabi or Bengali for that matter?
I feel so sad for the pukka angrez… Bechaare, they have such a sad life.
Okay, for all you people who don't seem to be getting my point…here it is. See, i have HARDLY ever spoken a line without starting it with a 'yaar'. And yes, i've got into a lot of trouble with my Dad for calling him 'yaar' too. But, i mean, c'mon yaar, how can you NOT say it?? And there is this Hindi word called 'jhand', which happens to be my fav word at the moment. (okay, i know what you're thinking Hemant, you are just so chep.) Can you find an English substitute for 'jhand'? No. Okay…i guess 'loser' would just about do..but it does NOT evoke the same feel as jhand does! This new generation of Hinglish speaking Indians do not use the language just as a kaam-chalaau type language. It's their passion. Almost an obsession. And proud of it.
Chalo, count the number of times you receive an sms saying "What are you doing?"… And now count the no. Of times you receive " Ki karing?" or "Kya doing hai?"…and you'll get a solid wala proof ki I am right. Dekha!
Arre, ask Niharika…we went to Don Bosco for a symposium when we were in 11th. There, some of the volunteers told us to check our CDs and pendrives , if they were working on that particular system. So when our turn arrived, we put the CD in, and….started practicing our talk…no, don't laugh…we were not prepared okay? There were two volunteers standing somewhere behind us. They looked at us as if we were aliens and said (can you believe this?)..they said " Excuse me, could you please accelerate a bit?"
ACCELERATE. Yes…they ACTUALLY said that. Oh god. This time it was our turn to look at those 'aliens'. Please….who says that, dude??? Accelerate??? They could've said " Please yaar…jaldi nahi kar sakte kya?"….it would've been so….NORMAL.
Huh. These Angrez de puttars, I tell you.
Guys, socho, what language do you speak when you're with your friends and you guys are vella-ing?? Hindi+English, right??? So, then?
As long as your sentiments are being put across, ki farak painda hai ki you're talking in which language? Right na? Example Sagarika- " Mujhe kheede ke chote bomi aa raha hai" was her dialogue when she was damn hungry! Wow…what an expression!!! I was toh completely fida over that line!
Toh my point: For all official purposes, pure English and pure Hindi and pure Bengali are okay. But for all other purposes, and to lead a normal life, Hinglish, Bhinglish, Bhindi (bangla+hindi)…are NECESSARY.
My lungs would never allow me to breathe if i didn't mix two languages at the same time.
It's in the khoon, now.
So, lets raise a toast….naah, a Patiala peg…to this new brand of Angrezi.