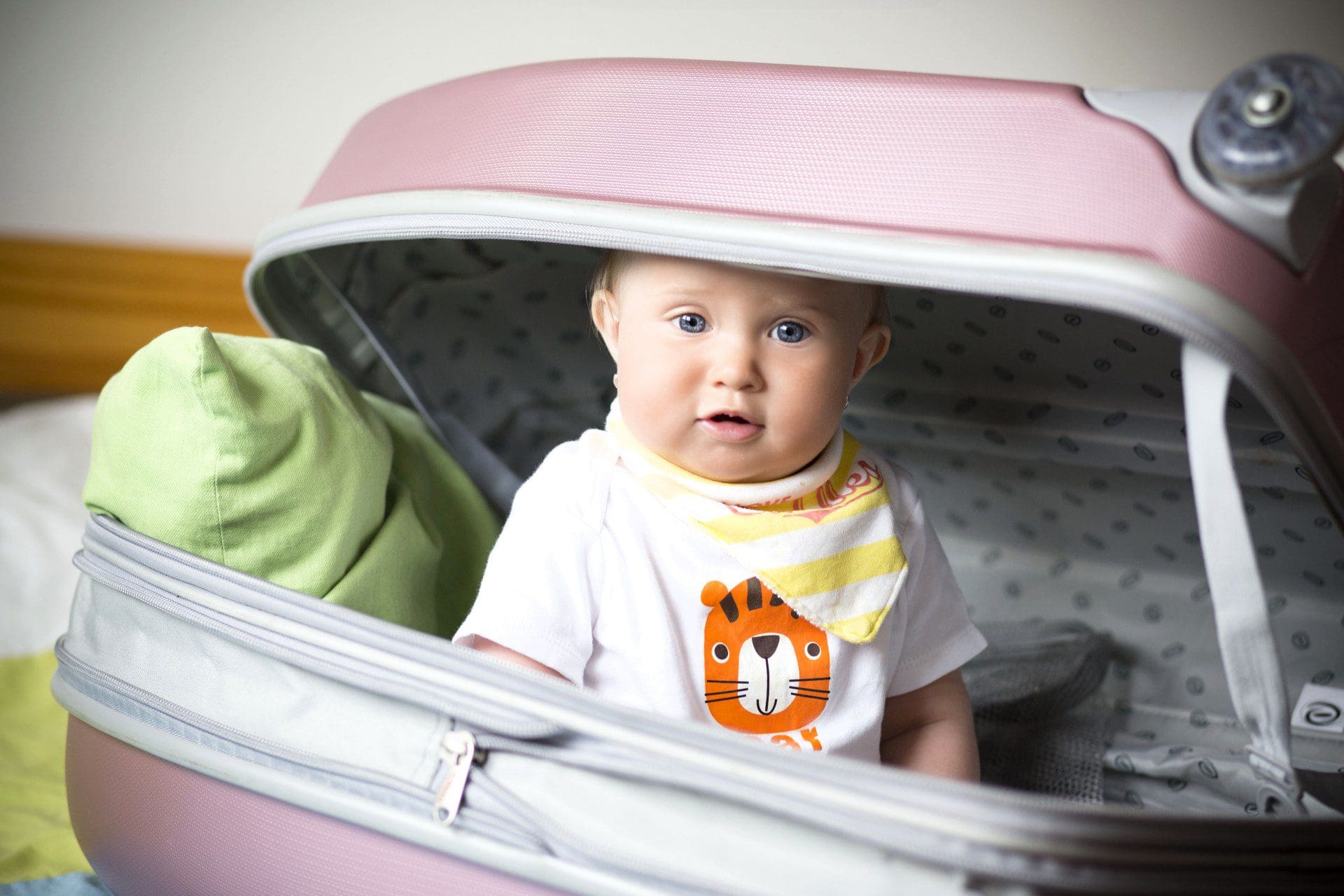 Are you looking forward to start traveling the world with your baby? Are you wondering how you can manage traveling with your baby stress-free?
My husband and I never imagined how having a baby would affect our travels, until we were living it. Like most new parents we were stuck trying to figure out how we can travel with our baby without the hassle of it all.
It mostly seems like babies require so much gear, but the truth is you need very little. Even though having all that gear could make your vacation more accessible, it will make the trip much more stressful. It helps to have a packing list, but if you can pack as lightly as possible, getting to your destination won't be such a struggle. You will be surprised how little you need.
Tips to help make traveling with your baby stress-free
Eliminate Heavy Items
Before traveling, contact the hotel you want to stay in and find out if they provide cribs or travel cots. Make sure to book a hotel that guarantees the availability of a crib.
If you are renting an apartment instead, make sure to contact the host and ask if they can offer a travel cot or whether they can help avail one for you. It also helps to research baby equipment rental companies near you.
Find a reputable rental company that will deliver what you need to your apartment or hotel. If these options are not feasible for you, invest in a small, lightweight travel cot with backpack portability that will you keep hands free.
Calculate the cost of purchasing vs. renting at your destination. If you can find an affordable option on Amazon that could be delivered when you arrive at your destination, that is a good option as well.
Maintain Your Bedtime Routines
To help your baby sleep well while on vacation, we recommend replicating his or her bedtime routine as closely as you can.
For example, if a bath is part of the routine and your apartment or hotel doesn't have a bathtub, purchase an inflatable tub or try using the sink. Or you could wipe your baby down with a warm cloth. If reading to your infant is part of your routine, pack light kids' magazines instead of board books.
Never Miss Feeding Times
If you breastfeed your baby exclusively, then this isn't a significant issue. However, if your baby is formula-fed or is eating solid foods, instead of packing these foods, do research into the destinations and know the formulas or brands available and where to buy it.
However, if you don't want to buy when you get there, or you don't want to switch your formula brand, then you should pack powder formula. Compared to liquid formula, the powder formula is lighter and will take up less room.
If you are staying at a hotel, inquire whether about their kitchen facilities. It helps to have a microwave because you can use microwaveable steam bags for sanitizing breast pump equipment and bottles. You can also check sellformula for more tips on feeding your baby
Create Time To Play
Despite your baby's age, it is crucial to give them time to play. However, you don't need to pack all the toys; you can use this time to improvise and allow them to enjoy their new surroundings.
Luckily, babies enjoy playing with new items like spoons, plastic cups, and straws. They also love interacting with other passengers. Hence, rather than pack lots of toys, bring your baby to the near-by park and let them explore with the grass.
Figure Out How You'll Get Around
Does your destination have adequate public transportation from the airport to the hotel or apartment and to get around? It is essential to research your destination and determine whether you need to pack your car seat or stroller.
If you plan to get around by public transportation or walking, rather than packing your bulky car seat, look into booking seats at your destination or a seat on the flight that will act as a bassinet as well.
Figure out whether you want to carry your baby all the time or use a stroller and decide how you want to get your baby around.