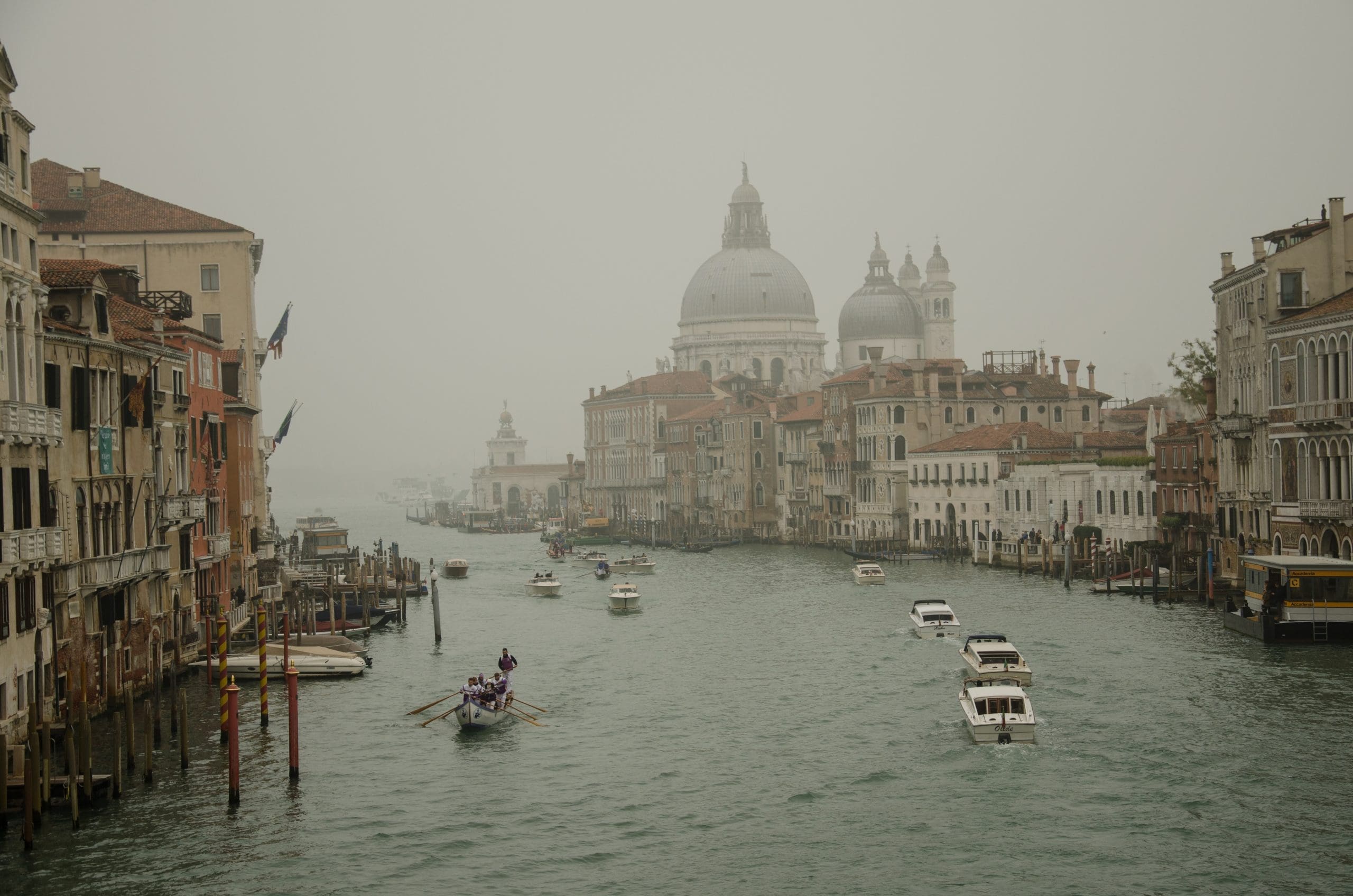 Travel this summer will prove interesting, to say the least. Travel restrictions are affecting everyone right now, and many who had planned their dream vacations are now re-evaluating and even canceling those plans based on what they may or may not be able to do.
Still, if travel restrictions ease, there will certainly be lots of bargains out there, both in airfares and hotel/resort pricing, in an effort to get this industry back up and running.
So, are there some places that you should avoid once you decide on that summer vacation?
The answer is yes. And here are eight of them.
Mexico City
While there are always concerns these days about safety when traveling in Mexico, Mexico City offers a different danger – terrible air pollution. Natives don face masks on a daily basis, and the air quality is so bad on some days, that tourists dare not even venture out.
Here is a photo of the city in May 2019. Air may be a bit better with the COVID-19 issue, but do not plan on it.
Venice, Italy
Venice has long been a major stopping point for any travelers to Italy., with his historic buildings, its sidewalk cafes, and, of course, its canals and gondoliers. In more recent years, though, the canals have become increasingly polluted. Tourists have worn down landmarks, and the city itself is sinking.
Add to this the impact of climate change on this city – canals run dry and then are flooded, and this will be an on-going issue.
Given the problems of both too many tourists and ecological issues, the government is actually considering charging a fee to enter the city.
And Italy as a whole may not be safe from COVID-19 by summer.
Thailand
Exotic and exciting. These are what bring tourists to Thailand. Not to mention its amazing beaches. In fact, there is vast natural beauty in this country. Unfortunately, the country has been overwhelmed by tourists over the recent decades, and that has taken its toll. Along with warmer sea temperatures, the coral reefs have been degrading – so much so, in fact, that the government has shut down large swaths of beaches in an attempt to revive them. You can do your part by not traveling to Thailand and perhaps scheduling a trip to Vietnam instead. It has great beaches and lots of history!
Phuket, Thailand (many beaches now closed)
Certain Places in Australia
This is a country that has been beset by wildfires throughout 2019, especially the popular tourist destination of New South Wales. In this area, thousands of homes have been destroyed, and native wildlife almost decimated. The whole area needs time to recoup, and tourists should avoid it. There are other places in Australia to visit, so choose Perth, Tasmania, or the Great Barrier Reef instead.
Iceland
Here is a country that has not been hit as badly by COVID-19 as others. This is probably a combination of the relatively small population and the fact that the government stepped in early and has tested a higher percentage of its population than any other country in the world. Iceland may be the safest country in the world right now, and there are some restrictions on movement.
The issue with Iceland is cost. While the northern lights, amazing glaciers, and other natural features are really attractive to tourists, they must prepare themselves for the price of a visit. It is the third most expensive country in the world, in fact. A family of four can expect to pay a minimum of $7000 for a week in Iceland.
Until recently, Hallstatt was not on anyone's bucket list for a travel destination. But here's what happened. People began to learn that this small village was the inspiration for the movie, Frozen. And so, the march began. There are actually only 750 citizens of this hamlet and they have been overwhelmed by the sudden surge in tourism – as many as 10,000 a day. The town's mayor is actually asking tourists to stay away. Be mindful that this town is not equipped to handle this incursion of tourists. You will not find hotels, restaurants, etc. capable of welcoming you.
Hong Kong
This has always been a popular tourist destination. There is the island itself, as well as the new territories that move up to the border with China, and of course, the Star Ferry that transports visitors back and forth. Then there are the train rides through the new territories, with lots of stopping points to take in the local culture.
There is a political situation that is not favorable to visits right now, though. The pro-democracy movement, while mostly peaceful, has at times become a bit militant and dangerous. Any visitors should definitely avoid large crowds.
You might want to consider Macao and Taiwan as alternate destinations.
Machu Pichu, Peru
This is one of the "wonders of the world" and of course a major tourist destination for years. Unfortunately, over time, the Andean ruins have been worn down by tourists, and there has been some vandalism. The government is now stepping into curb traffic to the site. Tourists now must have official guides and can only go two times a day. They are strictly regulated and watched. If you want great freedom in touring Andean ruins, try Kuelap – another ancient city with lots of history.
Be Safe and Healthy
Summer, 2020 will be a difficult travel year. Many of you will make the decision to cancel any travel plans; others of you will make the decision to take advantage of the bargains out there. There are many resources for you to explore as you look for information, including best websites with experts who can do the research. Eventually, we will return to normal. And hopefully, the information in this article will help guide you as you make your plans.
Author's bio. Daniela McVicker is an experienced writer with a degree in social psychology from Durham University. Daniela is primarily focused on writing about self-improvement. She has authored a number of insightful and motivating articles like "Making The Right Choices Every Day" and "7 Steps To Open Yourself To New Opportunities & Possibilities". You can check her last review of Trustmypaper.