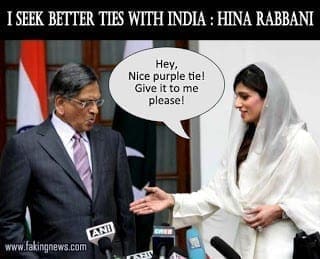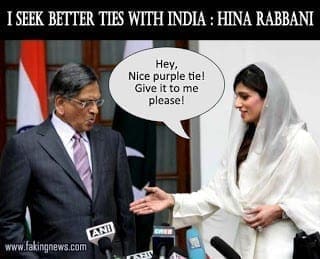 Excerpts from the meet
via fakingnews.com
In an announcement made earlier in the day, MIT is all set to prolong its two month-long holiday in lieu of the ongoing Indo-Pak meet. "The Indo-Pak meet is quite a defining moment the history of India, for SMK and in the history of Birkins. Ever since the meet has started, it is all that the students (and some professors) can talk about, right now, we deem it prudent to postpone the re-opening of major colleges in Manipal." expressed a stern Grag Kum Krum.
"The University has been following the meet and it's outcome closely, and we want the students to do so too" sources cofirmed. Many of the students are following the Hina – Krishna Tie stories closely since the past few days.
"I really want to strengthen my relations with Hina. This is inspite of accusations of her being a weapon of mass destraction." maintains Foreign Minister S M Krishna, who claims to make the best out of the Indo-Pak meet. "I seek better ties with India" – an animated HRK expressed her desire in improving relations between the two countries.
This announcement has come as a bolt from the blue for the students. "I dread not having to go to college for a whole fortnight more, as I am absolutely jobless!" laments Shiva Balath. On being affirmed that he would be jobless in college too, he retorts, "At least I have things to look at. There, I will be busy being jobless!"
On the other hand, some students have already started making plans for the extended vacations. "We are planning a trip to Goa, and intend to party in the name of Hina Rabbani Khar." said a student who did not wish to be named, as he hasn't informed his parents yet. "With SRK, SMK and now HRK, what the heck, I'm making a movie!" exclaimed a student from MIC, rather excited at the various avenues the meet has opened up.
P.S: All facts in this article are made up. But you already knew that din't you?