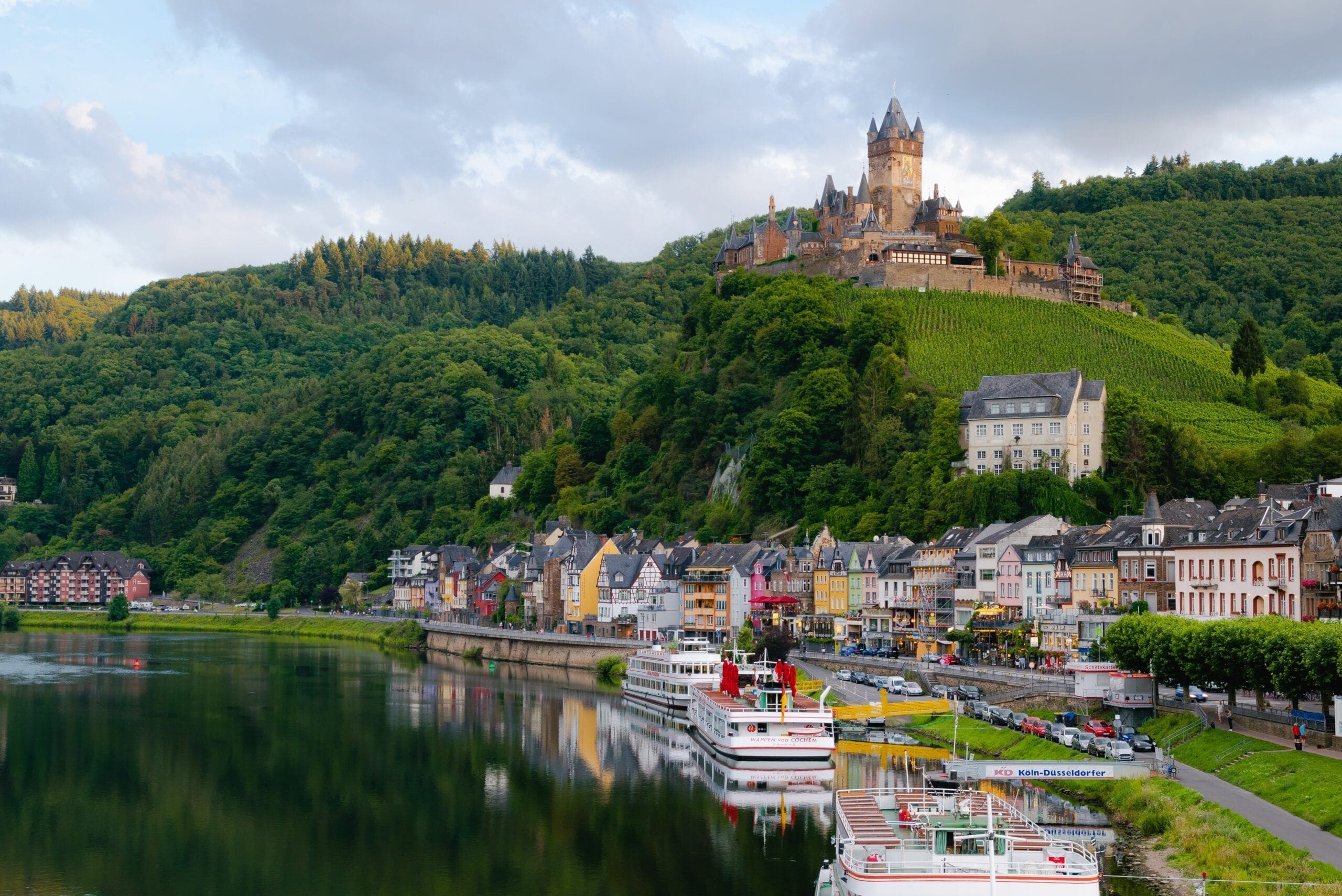 Whether you're a first-timer or seasoned veteran, traveling in Europe can always have its mishaps. It can also be a wonderful, beautiful adventure despite these mishaps. I've had plenty of them along the way and have learned a few things.
Tip #1 – Keep your cool: Trains are going to be late, flights will be canceled and buses/subways will go on strike… it's just the way of the world. But the most important and valuable thing you can do to get your vacation back on track is to stay calm and keep your cool. Someone is going to be much more willing to help you rebook if you're patient and not yelling at them. Girls, a few tears won't hurt but try to stay level-headed. Especially if you're in a country whose language you don't speak, patience will go a long way.
Tip #2 – Inquire about options: Ask when the next train/flight/bus is. See if you can hail a taxi. Try seeing if there are connections somewhere else. For example, if you're in London trying to fly to Paris, see what your options are out of another airport. Or ask a ticketing agent to put you in contact with the rail system. Always ask what your options are.
Tip #3 – Always confirm reservations: Twice in Paris during a metro strike has my car reservation gotten messed up because of a miscommunication. Always confirm. When you make a reservation to be picked up somewhere, have them repeat everything back to you so you're both on the same page. There's nothing worse than waiting for your car to come to get you during Friday afternoon traffic in the rain, counting down the minutes till your flight departs. Trust me, I've done it.
Tip #4 – Study up: I'm not saying buy the Rosetta Stone for each country you're going to, but try to learn a few keywords at the minimum. Learning how to order food in another language is not only helpful but really fun! It's cool to be able to bust out some Italian and impress your travel mates. Obviously, your servers will recognize your novice level, but they will appreciate the effort. And don't be offended if they speak to you in English (or your native language) after you've spoken in theirs- they like the practice too.
Tip #5 – Start Clicking: Investing in a good camera is the most worthwhile thing I can think to do before traveling around Europe. For me, my pictures are my best souvenirs. I don't have to worry about overspending or trying to fit another trinket into my stuffed suitcase. I can take as many pictures as I please and capture my memories that way. When I get home, I can frame my photos and smile as I share my stories with others.
Tip #6 – Wander: Just walk. Put your guide book down and meander the streets. If you're in a city with a river, walk alongside it. If you get lost, that's why there are maps (and on that note, buy a map– they're extremely helpful). Soak all of it in without worrying about what century things were built-in, or who the main architect was. Just take in the beauty of the city in your own way. Obviously, if you care about things like centuries and architects, stop and look it up but don't do it while you're walking.
Some of my favorite memories of Europe are of getting lost and winding our way through the city. That's how we stumbled upon the best meal we had in Venice – because we got lost!
Tip #7 – Don't Cut Corners: If there's something you really want to see in Europe, see it. You're going to have to wait in lines, that's just part of it. I know someone who spent 4 months in Rome and never went into the Vatican. He said he regretted it so much, and he figured he'd have time to do it later so he always put it off. When's the next time you'll be in Europe? If you feel you'd get home and regret missing something, then make time for it. Even if it's a little expensive, weigh that with how you'd feel if you missed it. If you feel you can justify it, do it. It'll be worth it.
Tip #8 – Make Lists: This sort of coincides with the last tip, but research your cities before you get to them so you know what you want to see. If there's a cool park you want to check out, plan time for it. Bring a picnic lunch and kill two birds with one stone. Make sure you plan enough time to do everything you want to! If you're only in a European city for a day or two, you may not have enough time to see everything so plan it out ahead of time.
Tip #9 – Bring Friends: Don't travel with people you don't like. Finding good travel companions can be tricky but getting stuck on a 10-hour European train ride next to someone you don't like can certainly ruin an experience. This doesn't mean an early riser can't travel with a night owl, just make sure you both understand what the other wants out of the trip before you embark.
Tip #10 – Immerse yourself: Take it all in, every last bit of it. Eat the food, drink the wine, listen to music, and observe the people. One of my favorite things to do in Europe is people watch. I see the locals and imagine their lives. They can provide me with wonderful and funny stories that I'll always remember. Each country in Europe is different and each provides its own charm and lifestyle.
I love Europe (as you might have guessed) and there's still so many places left in it that I want to explore. When I went to the Vatican I was sooo done with churches and museums (I was 18) that all I wanted to see was the Sistine Chapel and then get some gelato!
Happy wandering : )