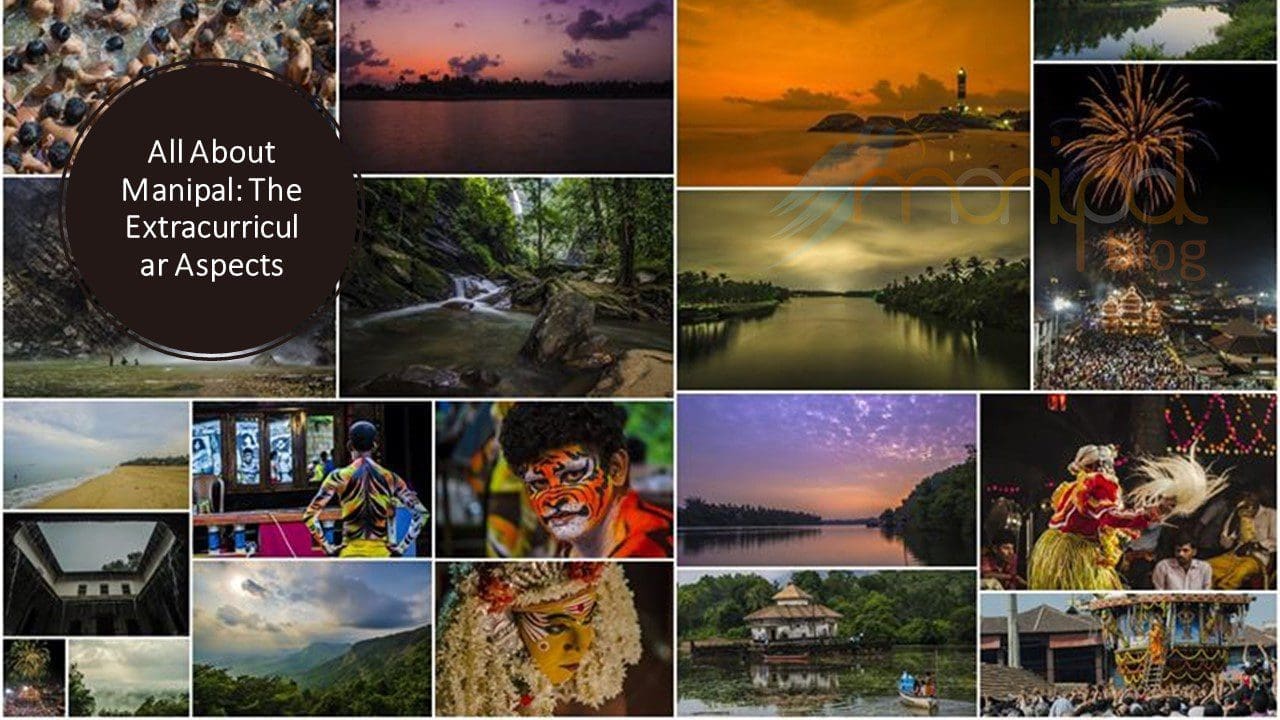 With the hectic work schedule of an engineering student, a great weekend can be like a boost of energy. Manipal University is located at a place where a quick weekend getaway is absolutely possible. There are places you can go to, which would not only create deep bonds of friendship but make memories as every person going to college ought to have.
1) Have a beach trip:
Manipal is a great university in terms of its location. There are two beaches nearby where you can go to sunbathe all day. The Malpe beach is just 10 kilometres away from the campus. It is a beach with clean white sands and beautiful clear waters. The resorts on this beach are famous for their foods, dance parties, and comfortable accommodations.
The second beach is Kaup beach, which is famous for its lighthouse. It is a quiet beach with little crowds and is a popular weekend destination for Manipal students.
2) Visit St Mary's island:
St Mary's isles are a group of islands a little distance from Malpe beach. Some ferries carry people to and fro the island. The island itself can be explored in a few hours. Vasco da Gama is said to have stopped at these islands before reaching Calicut. The islands are basically scattered rocks rising around the beaches in this area. The largest island is around 228 meters and has a coconut garden making it shady and a perfect place to chill with friends.
3) Go to a weekend resort:
Weekends are a time to relax. What better ways to relax than going to a resort. One of the best resorts in the region is the Turtle Bay. It offers a chance of complete relaxation to forget the worries of life. It is a beach resort which has a pristine stretch of soft sand stretching along its borders; the backwaters of the Sowparnika River with their gentle flow and the rhythm of the Arabian waves make for the perfect walks in the evenings. The best thing about this resort is as its name suggests the turtle nesting during the season of winter from October to December every year.
4) Be a tourist: Murudeshwar, Gokarna, Jog falls
Going to a new place is an opportunity to explore it thoroughly. As every place this region too has its own tourist spots a few km away from the campus. The great thing about these tourist spots is they are not one-time visit place. One can go again and again and not tire of their beauty. Murudeshwar temple is a world-famous tourist attraction. It is a modern-ancient temple known for its second-largest statue of Lord Shiva in the world. Gokarna is a beach town that is world-famous for its beautiful beaches and resorts. Jog falls are massive waterfalls near the campus where you can trek to enjoy the beautiful and diverse nature surrounding it.
5) Go Goa:
As every college-going student dream destination, a weekend Goa trip is quite possible to the Manipal students. Goa being just 5-hour train journey from Manipal is a popular destination for students from this university. You can plan a trip to Goa with your friends and attend its numerous festivities throughout the year. The beautiful beaches, the Goan foods, and the nightlife, this a perfect place for a student to go to enjoy.
6) Chill around Manipal University without travel:
For the students who want to chill without travelling too far from Manipal University, there are places you can go to like Scirocco Coffee Valley, Teapot café, Basil café, etc. Moreover, you can have lunches and dinners at the innumerable restaurants in the town or visit some of the scenic vistas within Manipal.