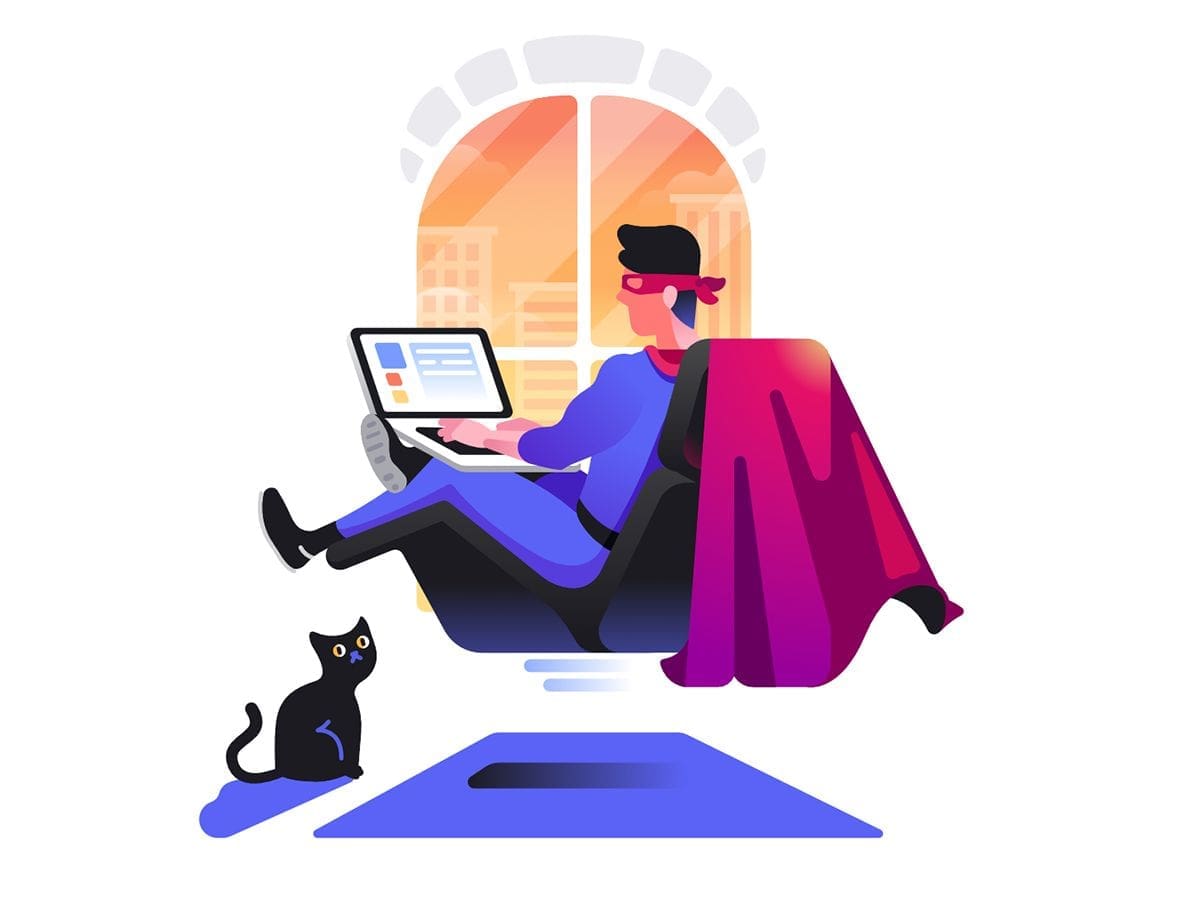 We've tested the most popular anonymous browsers to find the best to protect your identity on the Internet.
It can be difficult to decide which browsers to install with so many to choose from. In testing, the overall speed, ease of use and built-in features are the key factors that I look at to determine which ones are the best.
In this post, I will show you the Top 3 web browsers. Instead of putting them in order of preference, I would advise you to try each of these on your device and choose the one that best suits your needs.
I'll let you know my personal favorite at the outset of the article.
Anonymous Browser: The Benefits
The beauty of an anonymous browser is that nobody can track which sites you visit and which files you download to your computer.
Additionally, state-on-the-art secure browsers have a wide range of advantages:
No one, be it your provider or government, can track your IP address.
Using a secure browser guarantees that your device is protected from network attacks.
They allow you to go to sites that are blocked in your country.
Well, now let's look at the most popular anonymous browsers in 2020!
Utopia: Versatile Solution
Utopia is the multi-functional platform focus on secure and private communication, web browsing, and payments. What is the essence of this first-timer in the world where mass surveillance is banned? First off, Utopia is a decentralized peer-to-peer ecosystem where users remain in full control over their information. A great new initiative that will hopefully bring us closer to a decentralized society where data belongs to individuals who created it, privacy is protected, security is a given, and freedom is absolute.
As for web browser features, Utopia defends you from mass surveillance and ads with Elliptic Curves encryption that protects your privacy and keeps you hidden online. With the help of Utopia, sites that you visit, don't know who you are or from what part of the world you are.
What I like:
Utopia is a one-size-in-one platform with a set of useful tools including an instant messaging service, web browser, eWallet. and email prover.
Utopia specialists use a combination of 256-bit AES and curve25519 high-speed encryption that ensure the maximal level of protection on the Internet.
Windows/Mac OS/Linux support.
The advertisement blockage.
Fast browsing experience.
What needs to improve:
Yep, Utopia is currently available on Windows, Linux, and macOS. BUT! There is no version of Utopia for a mobile phone.
Tor: The Most Popular Browser
Assuming you are not a drug dealer, and you're not obviously being hunted by the government/advertisers/spies/malicious actors, and you want to protect the anonymity of your IP address, certainly, Tor is perfect for you.
Tor is a common tool used by government agents, journalists for defending against mass surveillance. It's called The Onion Router. So basically you're entering the Tor network. It's passing it to another Tor node, to another Tor node, to eventually what they call an exit node going out to the Internet. And it's designed in such a way to make it extremely difficult to track back the person that's using it.
Mind you, this not encrypting your information. It's just to be anonymous so your IP address, which kind of ties you to your Internet service provider, cannot be tracked.
So when you use the Web, there's a different protocol. There's HTTP. There's no encryption. And then HTTPS means it's using Secure Sockets Layer (SSL). Which means it's creating a tunnel between your computer and the server you're accessing. And in that tunnel, it's passing your information, but the tunnel is encrypted. So nobody can see inside. So it protects the transport communications of your activity on the Internet.
If you install the HTTPS Everywhere plugin or extension, depending on what browser you use, what it does is it forces your browser to go to the SSL version of the site. Because a lot of sites out there support both the non-encrypted version and the encrypted version. So your transport is kept confidential.
On top of security, Tor has a full range of goodies – Tor block ads, cookies are automatically deleted when you're done Web surfing, etc.
What I like:
multi-layered encryption;
circumvent censorship;
a minimalistic interface without unnecessary design elements;
no matter what type of device you're on, you will have access to Tor – notebook, tablet, or phone.
What needs to improve:
To secure your anonymity on the Internet, you need to use VPN.
Epic: Anonymous Browser, Based On Chromium
This web browser has a simpler functionality than the previous version. The Epic Browser is available on both Windows and Mac operating systems. Unburned by unnecessity graphics, this web surfer automatically removes sensitive data, history searches, passwords that you use. The special happy thing – all the privacy setups are pre-installed.
There is nothing difficult in using the Epic browser. You download it and start browsing the Internet worry-free from big corporations and cookies tracking everything you do. Moreover, the speed of your connection is the same as if you were using any other browser. Unlike Tor, Epic doesn't use a specialized 'onion network'. The data encryption process is carried out thanks to SSL HTTPS. In addition, the web browser passes all data through several proxy servers.
What I like:
Easy-to-use interface.
Browser experience speeding up.
All kinds of ads blockage.
Epic Browser is compatible with Mac, PC, and Android.
What needs to improve:
Final Thought
Online anonymity is not something that's just for criminals or persecuted individuals. It's important if you don't want a record of your interests, preferences, searches, emails, messages, contacts, browsing history, and social media activity stored indefinitely on remote data centers.