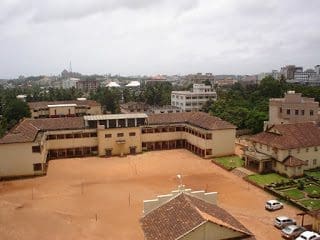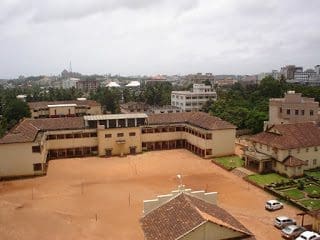 After visiting a few places in Mangalore, we decided to have lunch at Ashwin's place and we were totally blown away by the view from his magnificient home.
This was taken from his 8th floor apartment and is a picture of his high school ground (Canara boys school). In the background is the view of Mangalore city. It is a sprawling city fast growing into a metropolis but still retaining the charm of a small town.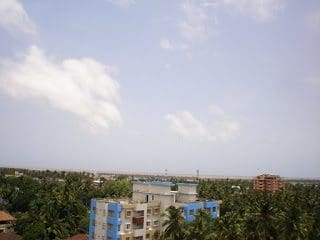 It is not as bad as some of the other metros but is still costly to live in. Greenery is till in abundance and development has not cost the city its tree cover. It reminds one of the Bangalore of old.
From the other end of his sprawling apartment we can have a view of the meeting of the Gurpur river with the sea. The muddy yellow river meeting the pristine blue sea water provides a delightful contrast and we were totally blow away by the scene.
This is a small clip of the surroundings.