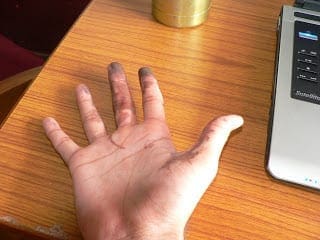 No, not the gastric one.I am talking about one very skinny acidity!!While just observing a chemical experiment being done in our lab, I happened to touch the bottle of nitric acid and silver nitrate one after the another.And the result is in the snap below.A dark brown to black discoloration of skin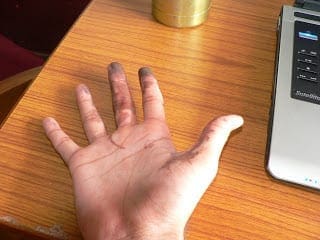 I don't really know, neither I bothered to know which among them really caused this but I am really bothered about what they have caused!!It responds to nothing and it seems I have to wait till these discolored cells are ex foliated!!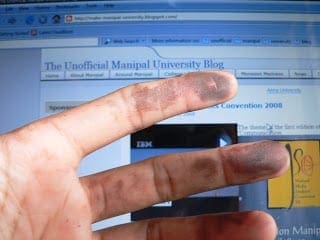 Apart from aesthetic inconvenience I am scared about the amount of nitrogenous substance which I m gonna ingest before the epithelium sheds!