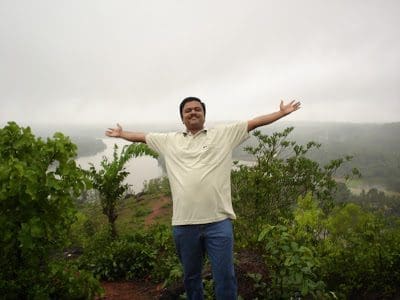 The End Point is a very very beautiful place at the far end of Manipal University campus. Almost 2km away from university main building. When you stand here with the back on road side what you see surrounding you from three sides is the combo of three colours-green, sky blue and sometimes navy blue at distance and will have a great feeling of being hugged by nature.
I could stand there for hours with my hands spread apart enjoying the cool soft wind. I always wish that I would have been a bird.
End point is the favourite place for love birds. (I am not this type of bird even!!:-( ) Of course what better than nature's lap for love.
There are 2 football and 1 cricket grounds under construction on the way to End Point.
I have been frequent visitor of those. So I suggest you to make it your 1st visiting place when you come here and better if you have a GF/BF!!