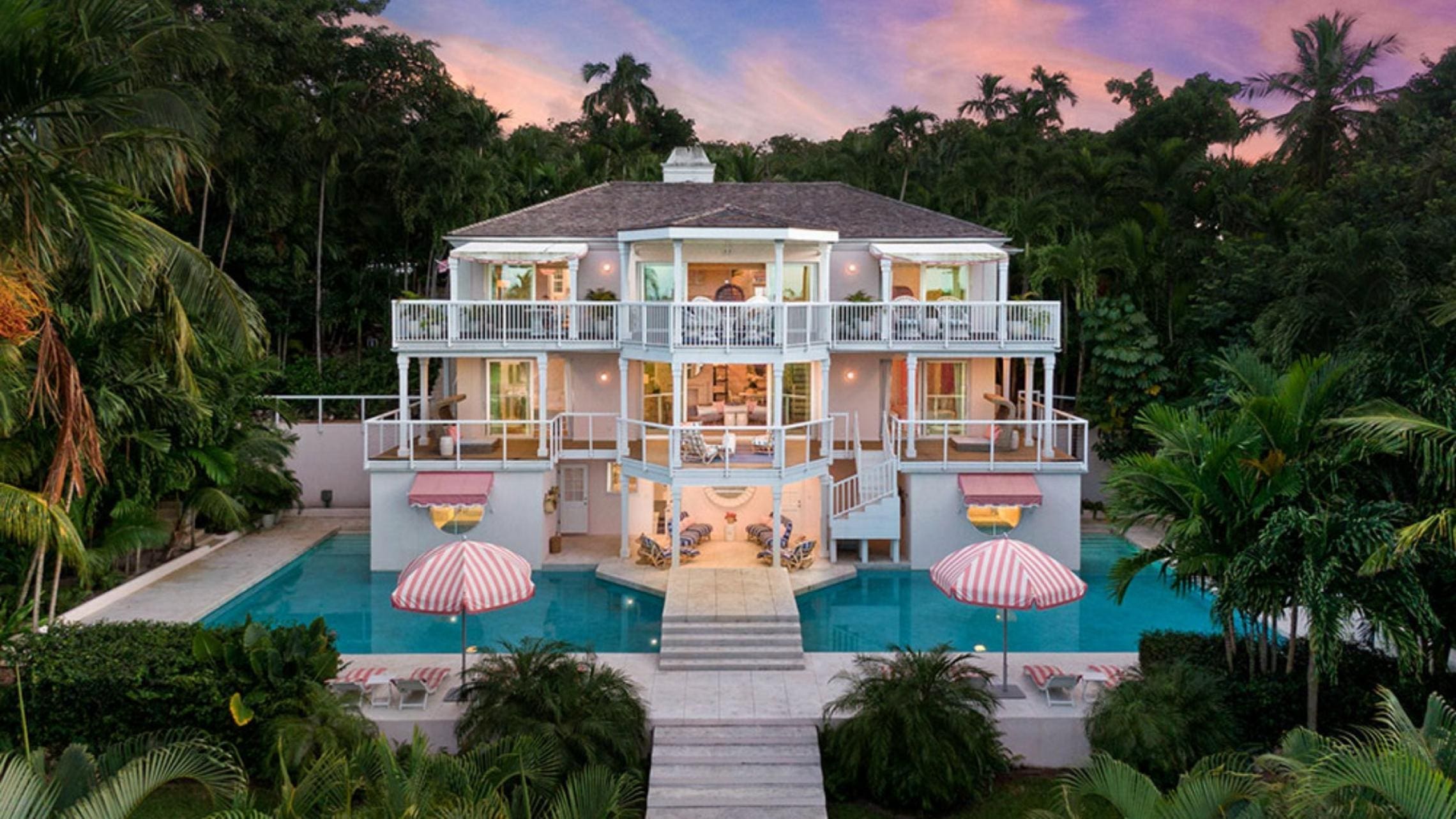 They say that home is where the heart is, and in the case of rich people, where you use all of your money to make some of the most insane living spaces in the world. If you are crazy to find you places where celebrities live!!!
Today we are going to be looking at five insane celebrity homes. You are not going to believe the luxury and extravagance of these spaces.
John Travolta's Florida House

John Travolta's house is part of a private residence next to the world's largest private airport in the world. In other words, you can fly directly into John Travolta's property if you're invited, of course!!!!
Travolta loves his plane. He has five of them!!! These include a Boeing 747, which is like many commercial planes you see on a regular airport.
He also has a good heart as he used one of the planes to bring volunteers and supplies to the people affected by the earthquakes in Haiti in 2010.
Now if he has access to planes and private airports, It shouldn't surprise you that everything in this house is big and extravagant!!
He has a living room called The Great Room, which has tall walls and ceilings with two-floor windows. That allows visitors to enjoy Travolta's backyard.
There is also a pool in a large guest house that is big enough to be called a house itself!! It is fully equipped with a garage for sixteen cars!!!
Penn Jillette's The Slammer

Famous magician Penn Jillette Is the owner of an astounding and gigantic house!!
It shouldn't surprise you that A celebrity magician Would come up with home ideas as crazy as this one and call it "The Slammer."
Jillette says himself that this is the house of a 12-year-old boy with a lot of money!!! With all those colors on his house, you can easily say he's right!!!
This home is in Las Vegas. And it has a movie theatre with seats for 14 people: a recording studio and seven bedrooms.
The floors are covered with cheetah print carpeting, and the interior walls are as colorful as what you would see outside.
Once you are outside the house, you can enjoy some exclusive amenities such as a swimming pool, a spa, and a rooftop balcony from which you can observe the Las Vegas skyline!!
Penn Jillette once said he would make a horror movie in the house. And in the end, he would demolish it in a very chaotic scene!!! But it doesn't seem like he's going to be able to fulfill that dream.
The reason why is because a few years ago, he sold his house for 1.88 million dollars. And he's planning to turn it into a nine-acre compound.
Bill Gates' Smart House

More than a celebrity, he is one of the wealthiest people on the planet.
Of course, I am talking about Bill Gates. And I believe you already know about this house!!!
It was built over for seven years with the help of 300 construction workers for 63 million dollars!! The house does have a name, "Xanadu 2.0", which is based on the movie Citizen Kane, one of Bill's favorite films of all time.
How smart is this smart house, though?
Well, it's smart enough to interact with the surroundings and regulate the interior temperature for everyone's comfort.
The walls of this house are not filled with picture frames for framed art. Instead, Bill Gates uses computer screens to display changing patterns and photography.
The house has a pool with its music system, and there is also a trampoline room!!!
Xanadu 2.0 also has a reception hall for any party that Bill Gates wants to host. And he can easily host up to 200 people in it and serve them food from one of the six kitchens on the property!!
Lady Gaga's Gypsy Palace

This house is not only famous because it belongs to Lady Gaga But because this is the place where Bradley Cooper Came to meet her to offer her the starring role for the film "A Star is Born."
Lady Gaga got this 22 million dollar house back in September 2014. You would probably expect a house this big to have a lot of rooms!!!
However, Gaga's house only has three bedrooms. All the other bedrooms were transformed into dressing rooms and extravagant storage spaces.
There's even a particular space for all of her leather, feather, and black garments.
Her master bedroom is so big that it has two bathrooms, two fireplaces, and a private terrace!!!
Inside this home, you can also find a secret passage that will lead you to an underground suite with a massive wine cellar.  And of course, that's not all. It also has a home theatre and even a bowling alley!!!
Beyonce And Jay-Z's New Orleans House

New Orleans is one of the US cities that has become a popular Spot for celebrity homes. Sandra Bullock, Brad Pitt, and Nicolas Cage are some of the famous people who have owned a home in this beautiful city.
But perhaps the most impressive of them all is the house that Beyonce and Jay Z bought in the city's Garden District.
Beyonce and Jay-Z bought it for just 2.6 million dollars which is nothing if you look at it from the point of view of a celebrity!!!
The house is split into three huge apartments over three stories. There are a total of 22 rooms inside this massive house. And 7 of them are bedrooms and eight bathrooms. There is also a sitting room and a library with huge bookshelves.
And if you like the outdoors, there's a garden on the rooftop, which is the perfect spot for views of the city's downtown in the Mississippi River.
I hope this article will let you know about the five celebrity homes that are just amazing to live in and are filled with luxuries and comforts!!