People are so occupied these days that they are incapable of glancing into their own lives; multiple people are just going with the progression without knowing what we want from our existence. 
Most of us live the lives the way society needs and not the way we want to live. It is necessary to have goals to achieve something in our life.
Everyone has particular desires and milestones to reach before crossing life's finish line. The best way to draft them is by penning them in the form of a bucket list.  
A bucket list is beneficial, concentrating, and it brings excitement to life and what the future carries. It prevents boredom, gives hope, teaches us about ourselves, keeps us young, and most importantly, helps us live our lives to the fullest. 
It is essential to work towards both long term and short term motives. 
Each person has different excitements to do in their life but fails to discover it may be because of several hardships, but one needs to have faith and extreme willingness to fulfill the fantasies. 
There is a famous saying said by Annette white that "It is  never too early to begin a bucket list, don't wait for that  someday that may never come." 
There are remarkable things to do before you die. From visiting London's streets to a road trip to Leh-Ladakh, sand surfing in the Sahara to paragliding over the blue lagoon in Turkey. A road trip through America's national parks and camping in Antarctica. Taking in the winter illuminations in Japan to sleeping under the northern lights in Finland, so on and so forth.  
Sounds fascinating right?  
Among those, a road trip to Leh-Ladakh, camp in Antarctica,  winter illuminations, and sleeping under the northern lights in Finland is something I am curious about.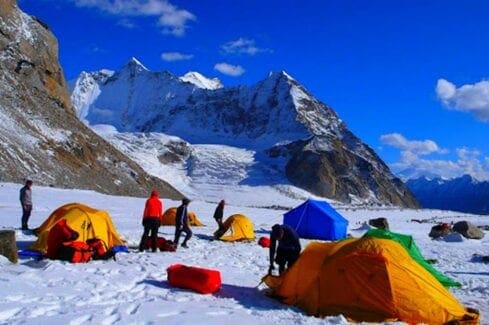 A road trip to Leh-Ladakh 
Leh Ladakh is a region in Jammu Kashmir, India. It is a union territory and constituting a part of the larger Kashmir. The best time to visit is mid-May to October. Roads from Srinagar are open from mid-May as the streets are slippery till then.  Bike trips to Leh-Ladakh begin as soon as the roads are open.  The Leh district contains the Indus, Shyok, and Nubra river valleys. The Kargil district includes the Suru, Dras, and  Zanskar river valleys. 
Northern lights in Finland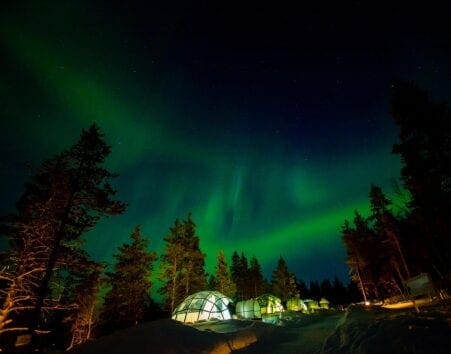 It is nature's most spectacular light show. Northern lights are set high up in the atmosphere. To be formed, they need clear skies without clouds. The best month to see the northern lights is from October to March. The best place in Finland to see the Northern lights in Northern Lapland. Most tourists will make their way up to Rovaniemi or Kakslauttanen.  
Winter illuminations in Japan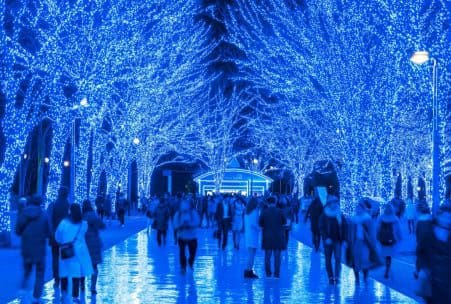 Winter illuminations are called the light festivals over the  Christmas period. This has become an enormous event in Tokyo,  Japan. Every year it displays a breath-taking spectacular scene. They typically take place in November and December, but some start as early as October, and others go on until  February. Travelers have taken advantage of the jolly competition; the illuminations are so famous that lights remain up in the city until February. 
Camp in Antarctica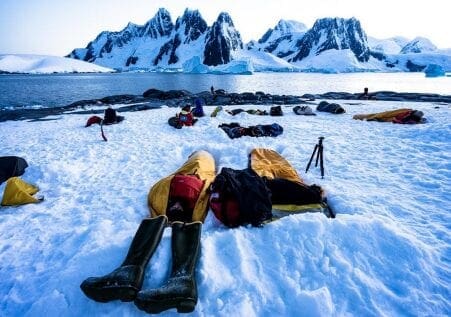 Antarctica, the southernmost continent and SouthPole site, is a virtually uninhabited, ice-covered landmass. Most cruises to the continent visit the Antarctic Peninsula, which stretches toward South America. It's known for the Lemaire  Channel and Paradise Harbour, striking, iceberg-flanked passageways, and Port Lockroy, a former British research station turned museum. The peninsula's isolated terrain also shelters rich wildlife, including many penguins. December is arguably the best month to visit Antarctica, with temperatures approaching their warmest (by Antarctic standards), long hours of daylight, and wildlife active everywhere. 
"In the end, it's not the years in your life that count. It's the life in your years." – Abraham Lincoln.
So what's your bucket list?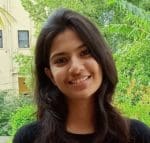 About the Author – I am Khyati Nayak, a first-year student at Manipal Institute of Communication. I love exploring new things and knowing about different cultures. Traveling the world is my dream. I believe that I will complete my entire bucket list before my last breath.