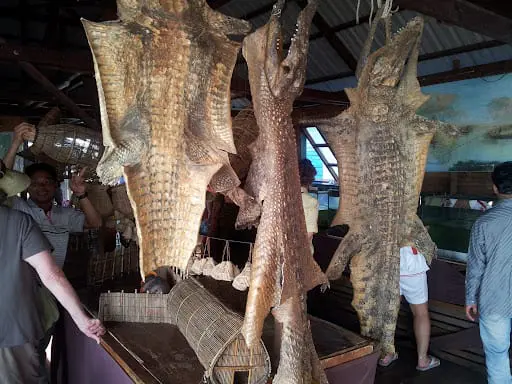 I went to Angkor Wat, Cambodia last Sunday. I can confirm that there is a huge temple there built inside a courtyard where 50 different teams can play cricket at the same time. And they have must have used up a lot of stone to build the temple. hmm… that's about it. As you will notice from my face in the picture, I am not an avid fan of old crumbling buildings.
I once went to Hampi and came back disappointed. Since then, I have outsourced the job of imagining how these ancient monuments must have been in their prime to people in Hollywood. They travel to these places, work hard under a blazing hot sun, build a storyline around these monuments and make a nice movie. When they are done, they invite me over to watch it in air-conditioned comfort on a giant screen which works well for me.
Anyway, there is so much about Angkor Wat on the Net so whatever I say will be repetitious.
But there are a few things which no one seems to have mentioned about
Angkor Wat
and
Cambodia
. These I will tell you. Firstly, if you plan to sight-see in any country close to the equator do it before 9
AM
or after 4
PM
. At noon, all that architectural grandeur is lost on you because your mind is occupied trying to telepathically communicate to your travel companions (using
twin flames telepathy
technique) that if they were to now suggest returning to the comfort of the hotel, you will vehemently second the motion. Obviously you do not have the courage to suggest it yourself lest you be considered a damp squib.
Secondly, when going to Angkor Wat do NOT take people along who are from a part of India that has a lot of temples. This is because they insist on telling you that their temples are better than Angkor. Which puts you off because even if they are right, how does it matter. You are already at Angkor.
In fact, all the fun stuff at Angkor is outside of Angkor in the town of Siam Reap. When you try getting into the front seat of the cab at the airport, you will be surprised to find the driver already sitting there. This is because they drive on the other side of the road. The cabs have a  nifty automatic seat belt system you would have never seen before.  You sit down and close the door. The seat belt comes down and straps you in. Really cool. They have narrow  roads with a bit of traffic but they rarely honk. Every girl in town has coloured hair. If you are wondering, I know it was coloured and not natural because the girls had different coloured hair.
If you see Johnny Walker bottles with amber liquid in them in stalls on the road side, do not buy a bottle and put your mouth to it. The bottles have petrol in them, smuggled in from neighbouring Vietnam since legit petrol is expensive in Cambodia. Do watch the apsara dance. This is the classical Cambodian dance. Imagine six pretty girls doing Bharata Natyam in slow motion to the accompaniment of two high pitched sarangis. This is the apsara dance.
Most importantly, they eat crickets. At night, they put blue lights inside a bucket out in the fields. The crickets come in to take a look and get caught. They are fried and eaten for lunch. Which is why I am not at the table in the picture.
Modern Cambodian history is heart-rending. Through the sixties and seventies they had a tonne of bombs dropped on them. Then a monster called Pol Pot, Maoist leader of the Khmer Rouge, killed nearly a third of his country's people through his brand of agrarian communism. There are some really strange people in India who consider Pol Pot and Mao as great leaders. They were both mass murderers of the worst kind, killing their own people in the millions.
I would suggest you avoid the Killing Fields museum completely since it is very saddening. And if you meet an admirer of Pol Pot, spit in his or her face.
On a happier note, Cambodia seems to have found the answer to global warming. We went to a huge lake called Tonle Sap. And found a large community of people living in boats on the water. There were several houses, a few shops, a school, a large restaurant, a crocodile farm all on large boats on the water. People paddled from one giant boat to another in tiny boats.
And the kids were playing on the water in small aluminium basins and paddles. And the boats had large houses on them with TVs inside. Some people were lazing on their porch in hammocks, others were out fishing. The boat people fish in the lake, farm crocodiles, sell fish and crocodile skin to land people and live their entire lives on water.
When there is a flood and the water level rises in the lake, they go release their boats, rise with the water and anchor them further up. How cool is that? I have a sneaking suspicion that Kevin Costner visited Cambodia before he made Water World. 
Parting Shot – Cambodia: jahan cricket may lunch nahi, lunch may cricket hain.