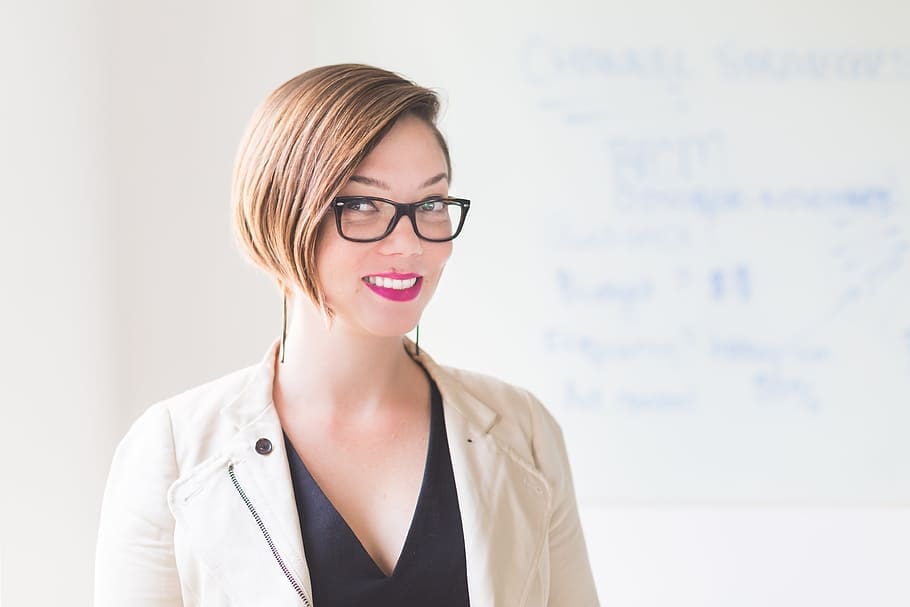 There is no denying that strawberry blonde hair is currently the talk of the town. Everyone is amazed by this bold colour and wants to have a pie of it. By definition, it is a reddish blonde colour that appears pretty polished and pretty beautiful, especially its variations. Most redheads, as well as blondes, have rocked this hair colour and really appreciated it.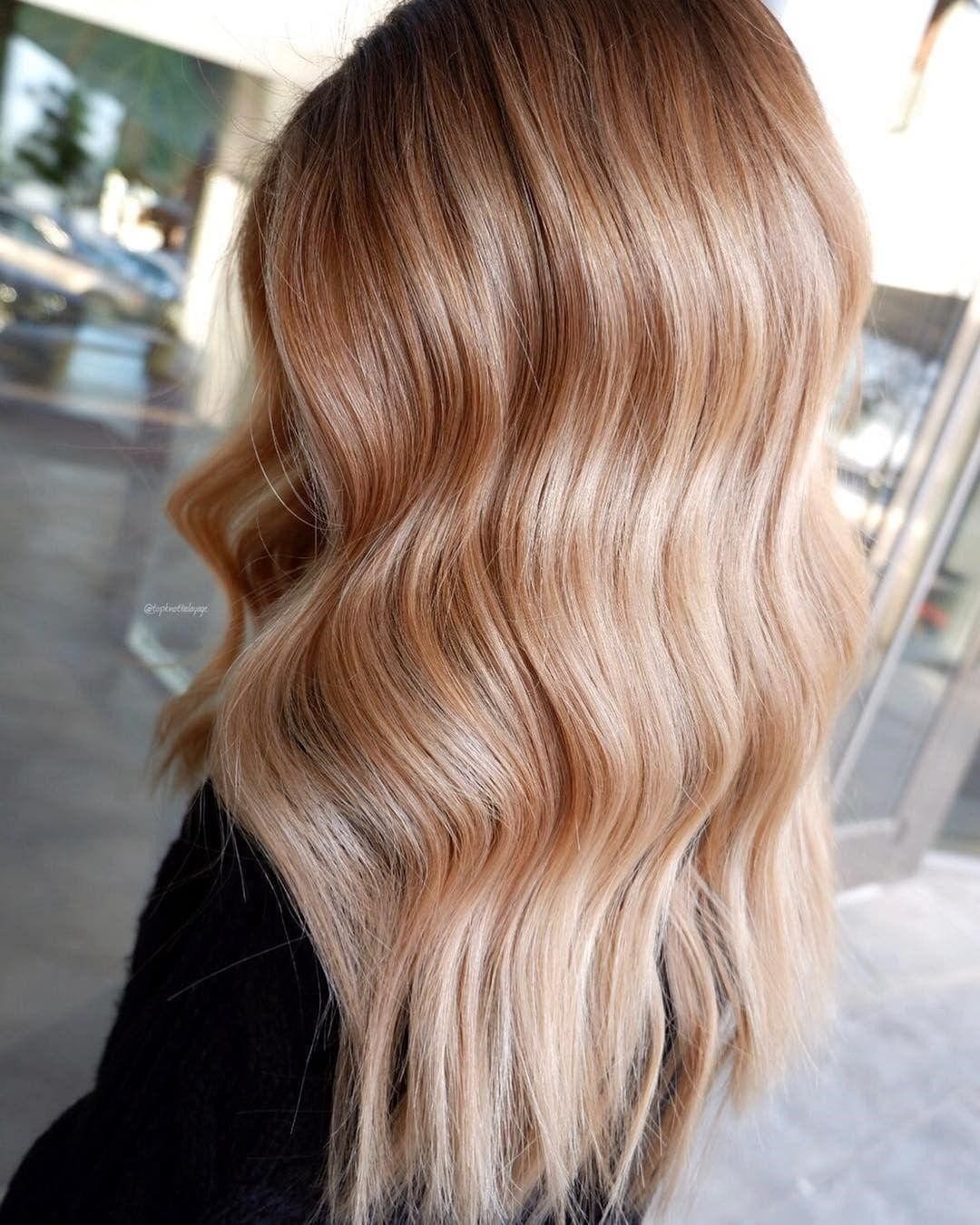 The best thing about this hair colour is that there is a myriad of variations, from dark hues to lighter colours. You are guaranteed that you will always have something to choose from, depending on your preferences. Let us take a look at some of the most amazing strawberry blonde hair ideas we have collected for you.
Strawberry and Red Stripes.
The combination of strawberry blonde hair and stripes of red colour really takes this hairstyle to a different new level. The length of the hair reaches the shoulder length, and as such, it would be an easy style to maintain. The way the red and blonde strikes mix in the hair gives a sharp contrast and still fade together effortlessly to give a great harmonious finish of the entire hairstyle.
Red Shade and Strawberry Waves.
This beautiful dye colouring is a refined and brownish side of the colour spectrum. It is an excellent in-between hair colour for the ladies who don't want to rock a downright fiery red colour or shouting blonde hair shades. The beautiful waves finish in this look is what makes it unique.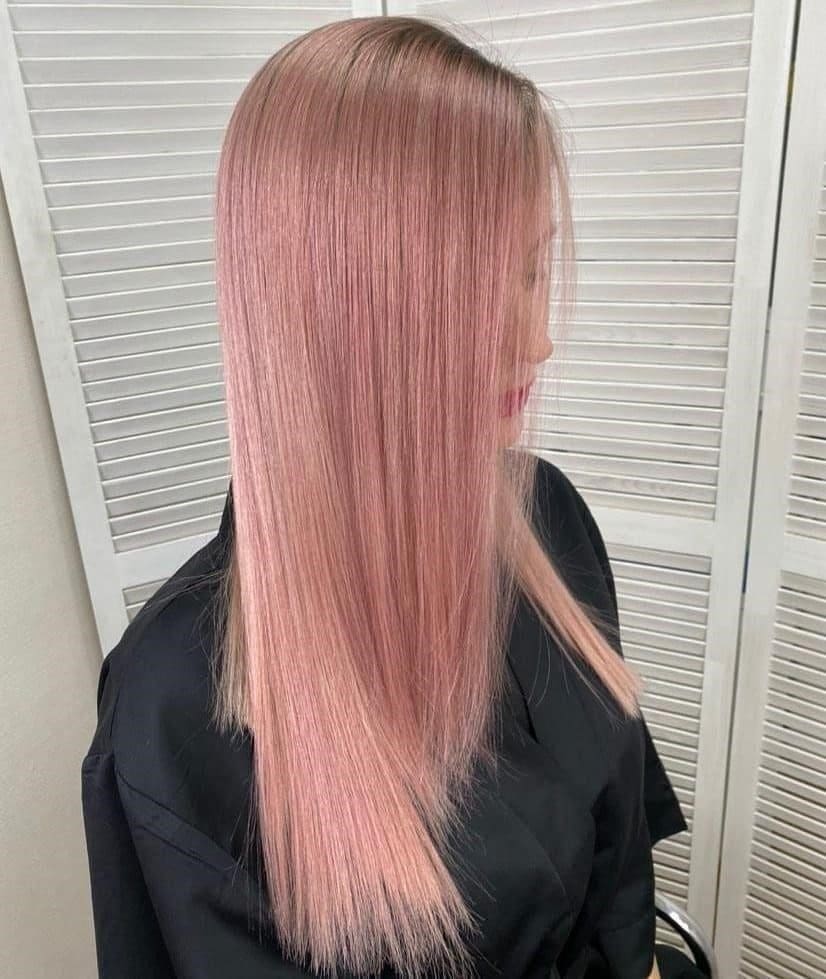 Strawberry Hair Shade and Extensions.
This amazing dye job brings together the dark blonde and reddish shade to give you an amazing hair shade. Reveal the transforming shades with messy side bangs. The ordinary cut and sexy colours male this hairstyle and enviable haircut that can be rocked for any occasion.
Highlights on Brown Manes.
If you are looking for a wonderful and natural finish in your hairstyle, then you want to opt for the light reddish colour on your brown manes. Style the roots with golden highlights for a standout contrast. The light highlights play a role of beautifully highlighting the face gorgeously. In addition, those highlights make your hair appear shinier.
Strawberry Blonde Manes and Layers.
The best thing about long layers is that they are able to flatter any face shape and gives you an opportunity to reveal the finest features of your face and locks. They are styled following on the back of additional glam. The entire style is boosted by the addition of the light blonde hair colour that seems entirely carefree. It brightens the whole appearance.
Golden Blonde Shade.
The defining aspect of this beautiful hairstyle is the shine. This is an excellent hairstyle to choose if you don't want to shade your hair for a bold look. The hairstyle itself is bright, and you don't need to do anything to bring out that boldness. Having natural hair shade as vibrant as this can be amazing.
Medium Strawberry Manes.
If you have tan skin complexion, then you would want to go for the rose gold. It is an excellent colour to use to bring out your warm undertone. This hair colour gives you an opportunity to rock a sophisticated style while still allowing you to be creative.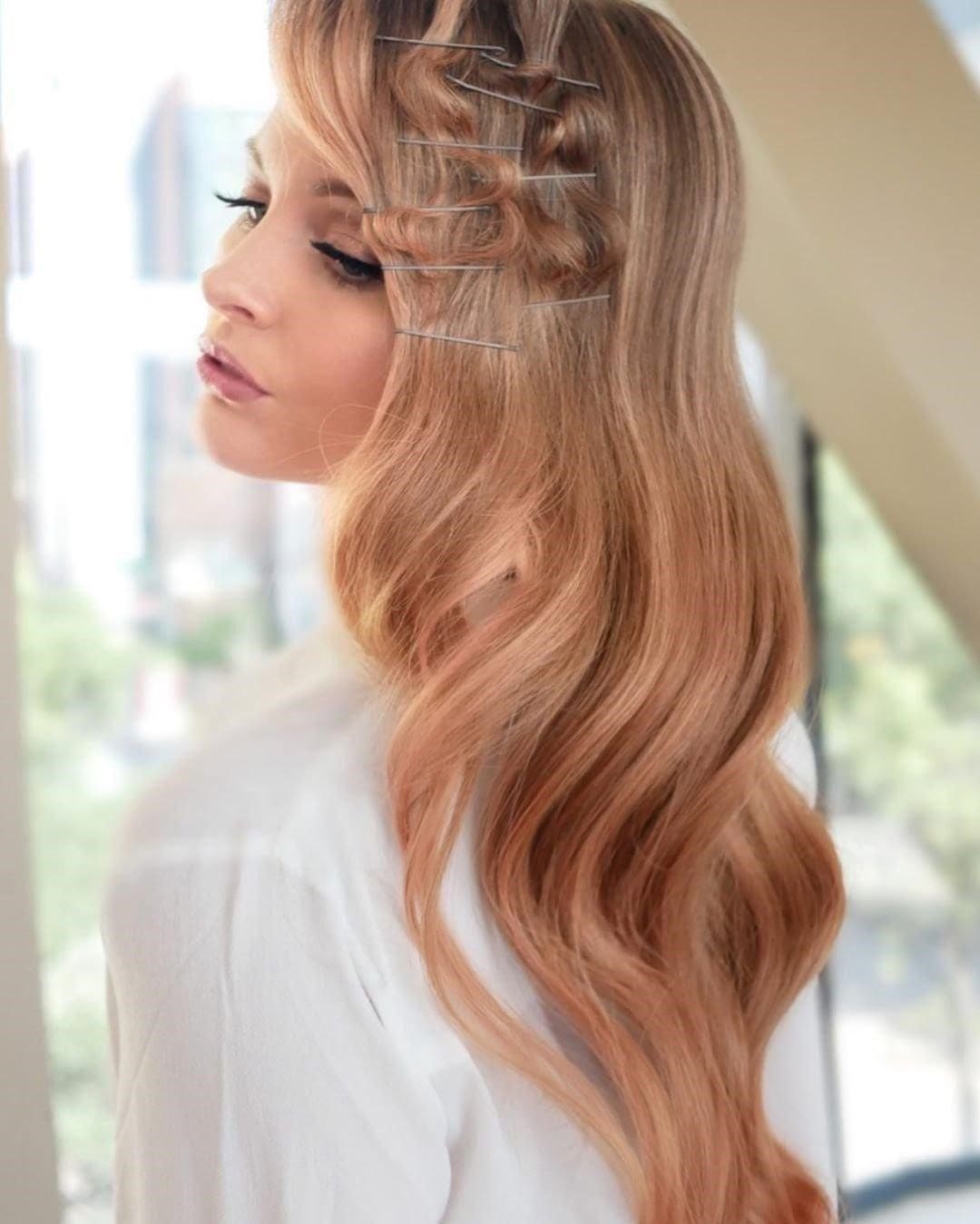 Dark Strawberry Blonde and Subtle Tips.
Reveal your character with the strawberry appearance that begins with dark manes and slowly gets less dark. You will need to style some curls at the tips to enhance volume to your entire style and reveal the colour melt excellently.
Coppery Strawberry Manes.
This amazing blonde hair consists of lots of layered curls. The colour combination is great for ladies with green eyes. Copper is also a great colour that complements bronzed skin tone, and that matches it to the entire look. It is a must-try haircut that will take you from an office to a Friday night party.
Natural Strawberry Blonde Hair.
One of the most beautiful hairstyles, regardless of how you look at it. The hairstyle has angled waves that give an entire look a retro vibe, and the strawberry colour complements the styling quite perfectly without contrasting with it. It is a great look that is sported by most red carpet regulars across the world. You can as well try it out.