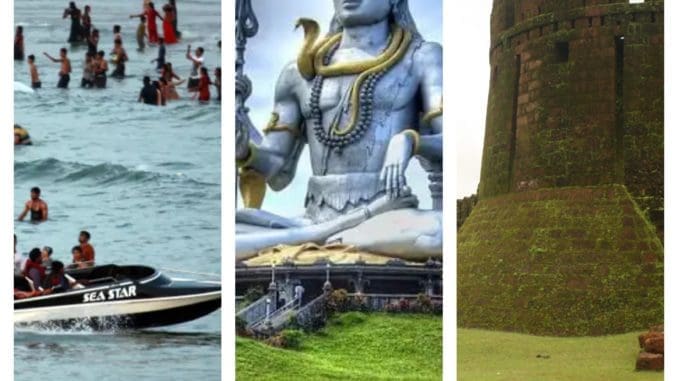 Murudeshwar is beautiful .As far as South Indian tourism hotpots go, it's definitely up there among the best. So, if you're thinking of planning a trip to the South and the choices seem to be too much, do consider starting with this treasure trove of culture and excitement.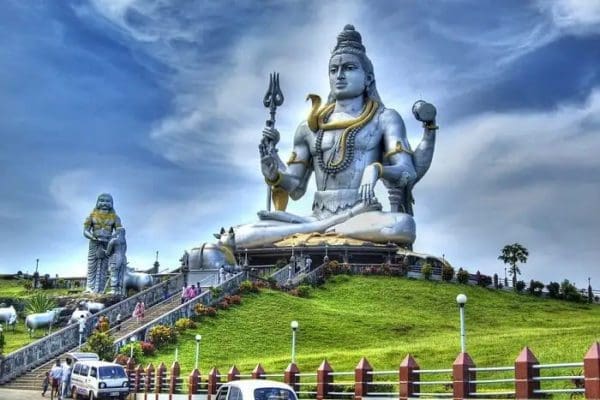 It's located right alongside the Karnataka coastline which makes for beautiful marine vistas and recreational activities that  you can only indulge yourself in while you're there. That's not all either as it's got several culturally significant architectural marvels like India's second largest colossus of shiva, Murudeshwar temple which is one of India's most noteworthy temples dedicated to the worship of shiva, the Idagunji Ganpati temple dedicated to the worship of shiva's ward Ganesha, Bhatkal which is India's oldest port town and last but not least, Mirjan Fort. It's an absolute must see for people interested in religious-tourism, eco-tourism and recreational tourism alike.
Coastline Extravaganza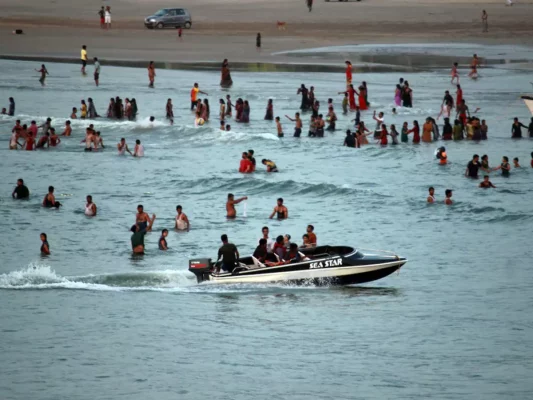 The beaches of Murudeshwar are its biggest locational highlight. They truly are a sight to behold, you gaze upon the Arabian Sea in all its glory and there are a plethora of recreational activities to enjoy. Local Businesses handle all of them so you can put your worry of exorbitant pricing to rest. You have the option to go kayaking, scuba diving, jet skiing and enjoying relaxing ferry trips to keep you occupied. It's best to just set aside a day or two for these when you visit so your day at the beach isn't plagued by scheduling stress.
Its location provides many more benefits besides seaside recreational activities. It's located right in the midst of several other prime tourism destinations so you can conveniently expand your trips to other parts of Karnataka like Karwar, Gokarna, Udupi, Mangalore & Dharmasthala  and have a richer, fuller southern experience than you would otherwise.
Planning The Trip
 Planning trips is a complex endeavour so calling upon a tourism agency to assist you in this endeavour is extremely understandable. The lowest tourism package for Murudeshwar alone starts at around 12,000 rupees and lasts for about 2 days, if it seems like a hefty number don't worry as most of your expenses will be fully covered. Additionally tourism agencies also provide packages for touring Murudeshwar alongside its tourism essential neighbors with the packages going in the 18-20 thousands for 5-6 day long trips. Now the schedules for these are tight but you will be with professionals who have been doing this for a while so rest assured as your experience will be in good, capable hands.
While you plan your trip if you choose to go the independent route do keep in mind that you should probably research the places you visit beforehand as Murudeshwar is a city deeply ingrained in culture and tradition and upholding that is your responsibility as a tourist. For instance the Murudeshwar temple, one of the city's main highlights, has a strict dress code in place for men and women who would seek to enter its premises. For men the rules state that they must be clad in a shirt paired with trousers or a dhoti and as for women the dress code is a saree/half saree with a blouse or a churidar with pyjamas and upper cloth.
As for the question of when to plan your trip to Murudeshwar, the best time to visit is anywhere between October to february. The temperature is relatively lower so outdoor activities are quite pleasant and it's peak season so people are out and about meaning businesses, street vendors, performers etc are all gonna be filling the streets. Alternatively March to June is also a fine time to visit as you get the temperature benefits thanks to the monsoon and while the rain can be an inconvenience you haven't really been to the South if you haven't experienced the monsoon rains here at least once.
There's a lot to this city…..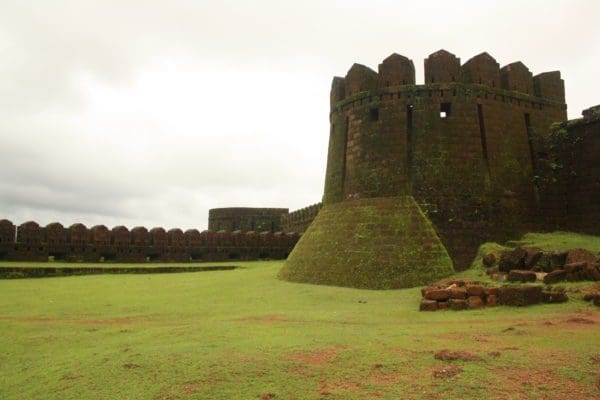 Murudeshwar is a city of culture, it's a city of piety and it's a city of beaches. There's a lot to do here, all the way of experiencing Indian culture at its finest, going on a pilgrimage for the Lord Shiva or just going out to have fun on the beach. This barely scratches the surface as is a mere sumarticial assessment so rest assured your time here will be filled with many curiosities and joys so pack your bags, get your umbrellas and make your way to the beautiful city of Murudeshwar.