DeeTee (formerly DownTown) or more famously known as "Drinking Temple" is an extremely dimly lit pub in Manipal. It is said that the  only source of light here is the happiness in people's heart and the smiles seen on every lad's face as soon as you open the first wooden door. Within its liquor scented smoke-filled, dark interior, there is a warmth of familiarity, the ever flowing laughter of friends and an immutability that endures. Joy, sorrow and everything in between that a student may go through, in DeeTee, there is a refuge.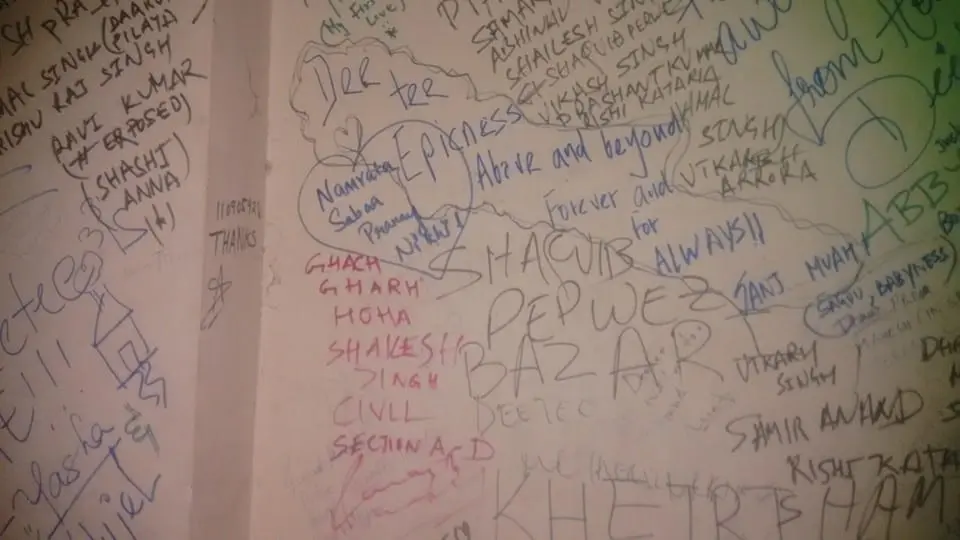 The cream coloured walls with names from all batches scribbled across them, a few posters and the music that drowns out all the noise make some of the most nostalgic memories of college life in Manipal.
It is said that the walls of DeeTee bear witness to almost every possible act possible during college life – hook-ups, sex , banned substances, money, celebration on joining college, celebration on getting a degree, success parties (be it any club , group of friends or even people starting their own companies and list goes on and on) to people drinking in sorrow.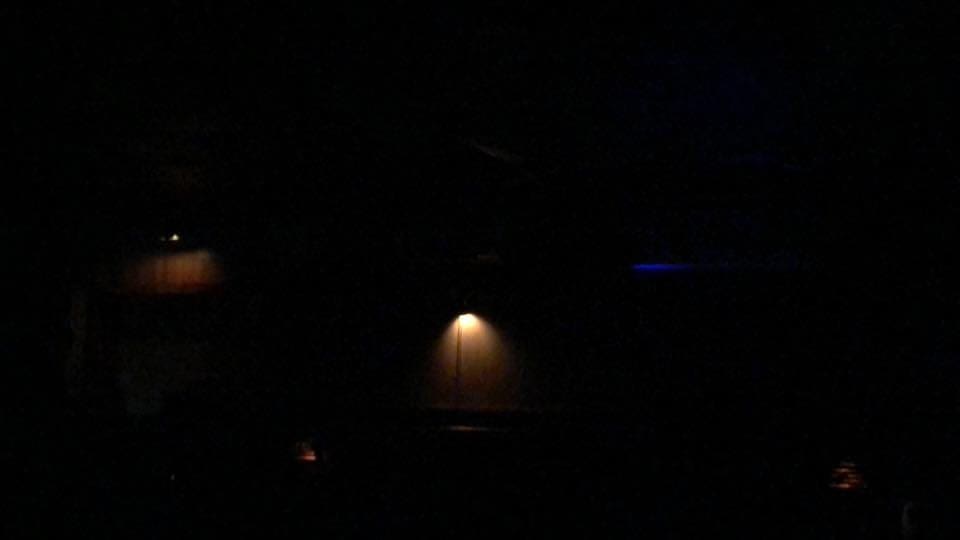 Friends, acquaintances and familiar faces and alcohol, obviously – it can't happen that you go to this place and not find your people. The ambience. It's really dark. There is one small light at each table and it can be switched on and off there itself.
The music . The people– you will find a random guy sitting behind your table is your classmate or neighbour. All the people there will be college going students of your age with the same mindset and most probably has come to drink for the same reason that you did. And the girls too– the place attracts some of the hottest girls from the entire university.
It is often said that Manipal is not a place, it's an emotion, and DeeTee is right in the middle of it.  A friend of mine during convocation went to the place and knelt before the place (after getting drunk for probably the last time there).
I can't say more. See it to believe it!!