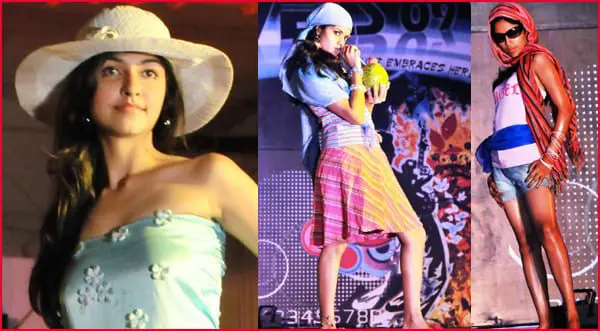 From education to fashion to adventure and tourism, Manipal has some truly amazing and unique offerings and can be considered a 'something for everybody' destination. If you've just planned your trip to Manipal and you're thinking about what to pack then you may be wondering what you should wear. With a unique climate, many travelers arrive a little under prepared, bringing clothing items more geared towards their home country. To help you avoid this, here are some great tips for what to wear and pack when visiting Manipal.
Manipal buzzes with the fashionistas
Everyday Pants
The best place to start is with the clothes you're likely to wear every day. Start with a few pairs of free-flowing pants with a basic print. Nothing that's going to cling to your skin and make you feel uncomfortable during the heat. While leggings have become a fashion favorite, they aren't always going to complement any humidity that you're likely to encounter. The best tip is to choose pants that allow a good amount of air flow.
What's on Top?
We have similar advice here as we did for your pants, and that is to keep the air flowing. Given the wrap around fashion of Manipal's cultural dress, do your best to blend in. Try an oversized top with a waist that be wrapped and tied to the side. To give you some diversity with your looks, check out the range of Groupon Coupons for Lane Bryant which have some perfect items like tie neck halter tops. The tie neck helps to blend in with local fashion while ditching the sleeves to give your arms room to move and more importantly, room to breathe.
Swimsuit
Of course, whether you're on vacation or visiting to study, when it get's hot you're going to want to get wet! As a general piece of advice when visiting any country, it's always best to stay on the prudent side. Instead of packing your skimpy two-piece, opt for something with a little more cover while still remaining stylish, like an updated one-piece. If it's been a long time since you've seen a one-piece, then you'll be surprised at how far they've come. Offering a range of styles including various necklines and skirt options, finding a one-piece that suits your fashion needs isn't the difficult task it once was.
While it's always going to be hard knowing what to pack when you visit a new destination, these three simple tips will be of great help when you're in Manipal. Of course, don't forget to pack some stylish and comfortable shoes, a big brimmed hat and a sense of adventure!