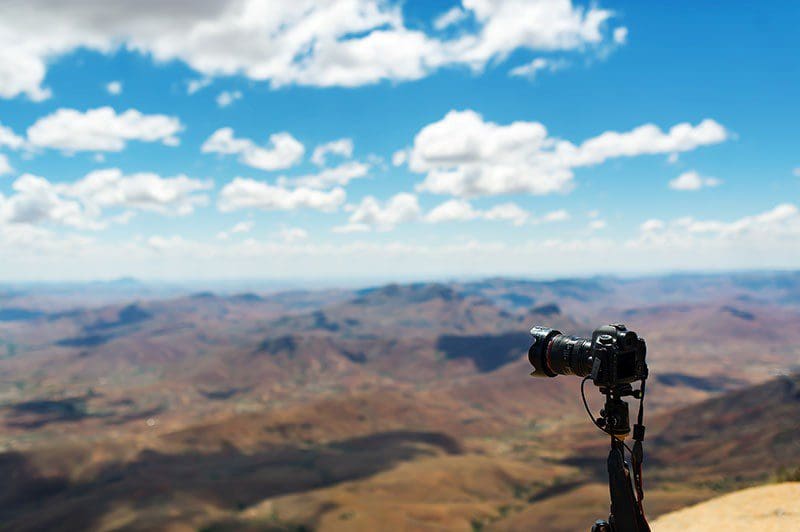 Do you enjoy traveling and making videos on your travels? You know that videography is a viable career, but you are wondering if there is such a job as a travel videography job? Yes, there is. And there are a lot of opportunities to make money as a travel videographer.
If you stick with us to the end, you will discover the four best travel videography job opportunities. So, let's cut to the chase.
Stock Videos
As a travel videographer, you should really consider getting your hands on a steady income. Thanks to the internet and stock video footage websites you can easily do it. As a traveler, you will be able to make amazing videos of local nature, activities and people.
These videos are very attractive to travel agencies, as they use new ones each season to advertise their travel arrangements. You have a plethora of websites specializing in selling stock video footage (Shutterstock, iStokPhoto, Pont5, and other).
Words of caution though, make sure that all your videos are properly edited. If you lack the proper equipment or software, you can always outsource video post processing to a reliable partner.
Food and Cooking
As a traveler you will be able to taste the local cosine, but as a videographer you will be able to capture the making of it. Since the cuisine is an inseparable part of a culture, you should definitely expect your videos to catch the desired attention.
Now, if you have a personal interest in cooking, you can start your own "World Cuisine" type of vlog or you can offer your services to local restaurants and chefs, and create promotional videos for them.
If you decide to shoot travel recipe videos, make sure to bring a tripod with a lateral arm. Those are quite handy for shooting top-down videos that make food seem even more tasty and delicious.
Video Ads
Shooting video ads on your travels might seem as an impossible idea, but let's stop for a minute. Imagine all those hotels, shops, restaurants and cafes you are going to visit on your journeys. If you want to turn travel videography into a job, you have to tap into all of the opportunities.
But shooting video ads for these establishments is not the only thing you can do. You should dive into the local art scene and meet artists and musicians. You can shoot music videos for them. Some of them will be eager to do it for the right price, since not all destinations on this planet have a good videographer ready to work for a reasonable price.
Travel Shows on YouTube
Travel shows are really popular today on YouTube. Since this platform has billions of active users and the main revenue stream comes from ads, building a travel videography career on it is a viable option.
The best part is that you will be able to see what your competition is doing, what is attractive for the audience and what is not. Shooting good videos and making fun and engaging travel shows might get you an exclusive contract with some travel agency or television network.
If you decide to pursue this dream of yours, make sure to get your hands on some serious videography gear. For instance, a drone is a must-have today if you want to capture attractive and engaging shots of nature and architectural wonders.
While these are the best travel videography job opportunities, we are quite sure that there are other creative ways of making money via videography while traveling the globe. Feel free to connect with your fellow travel videographers on forums and blogs and learn about other job opportunities in this field.