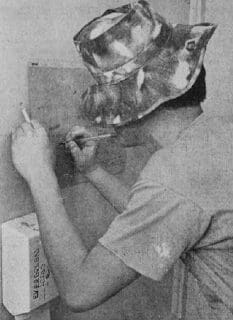 Long, long ago in the land of Manipal there went a lad by the name of Hoogar. This poor boy was known to be a major in the field of Food Court, and he spent a majority of his time there. Any time of the day or night he could be found drinking coffee and watching the fair maidens, who also abided therein.
In Food Court land were wonderful magical machines that gave coffee and sandwiches, rolls, cokes, and candy and took the boy's money. Oh, what fun and excitement it was to put coins into the coke machines und watch in amazement as first the cups dropped down to a designated position, and then the refreshing liquids would bubble to the top of the cup.
Yes. Food Court was quite a place of wonderment. It was known as the place to be and Hoogar found himself so intrigued and busy he found no time for his studies. This was a catastrophe; his professors were upset, of course, at his loss of interest in his classes, but they didn't hesitate for one moment to tell him; "Hoogar, either get on the ball or we'll bounce you out."
They were also quite helpful in directing him to the Library, which he was quite surprised to find. Never before had he noticed the large, magnificent structure, with its solemness and atmosphere of quality. He entered, noticing row upon row and stack upon stack of books, magazines, and other interesting literature. All kinds of books — from pleasure reading and ugh—studying. This was quite an experience for Hoogar. The poor lad almost fainted from amazement!
Poor Hoogar! Such a fate—to be locked up in a room full of books and that atmosphere—what quality? So, Hoogar was forced to make his decision—to study or to be banished forever from the land of Manipal.
Days, weeks, months passed, and every spare hour found Hoogar working and studying hard. And he soon noticed his grades began to get better and better. Each exam that his professors forced upon him became a challenge . . . another notch on the way to the top of the scale.
A miracle! This was the exclamation of his instructors in complete wonderment. A great loss, sobbed his ex-associates. And as time passed, as it does. Hoogar found college to be enjoyable . . . there was good throughout the land of Manipal.
Graduation fell over the land and Hoogar found himself over another phase in his life. He graduated from Manipal land a Gooba-Mooba Choe (which meant with honors in this time).
Hoogar lived happily ever after as all good scholars do in the end of all good tales, but this also shows that there is still hope for you if you pull yourself out of that comfortable chair in Food Court Land or whichever other land you are in, and sacrifice yourself to your classes and to studying.
Remember, Hoogar's fate could be yours.