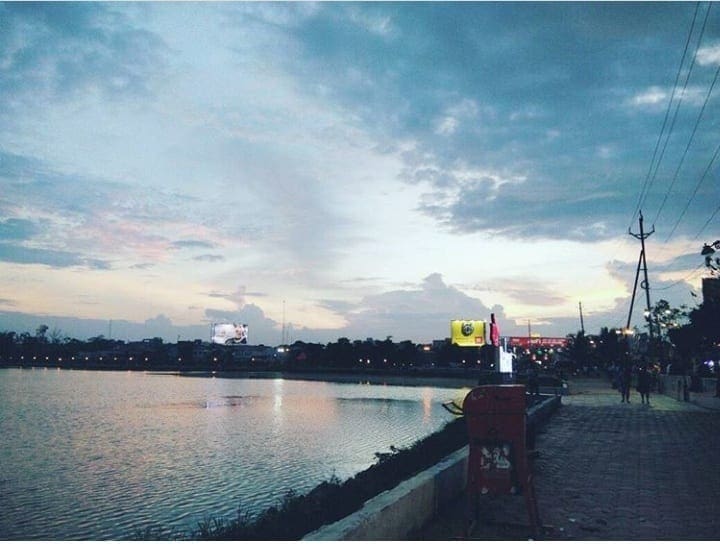 Raipur is the capital city of Chhattisgarh. The state turned eighteen on the 1st of November after its separation from Madhya Pradesh in the year 2000, so as to ensure better development and recognition on the map.
From being an undeveloped and neglected state with unexplored reserves, undermined local population and insurgency concerns to being hailed as the fastest developing state, having zero power cuts and paving way for a smart and planned city, Chhattisgarh has come a long way.
Over the years, Raipur has become a cosmopolitan city as people from all over the country have become a part of the city's population. Everybody brings in a piece of their own but they accept what the city has to offer, with open arms. Being a small city, it offers a busy and hectic lifestyle of a city as well as the peaceful environment of a town. Several malls have mushroomed in the past years giving the people their favorite weekend fix. The nightlife is improving with the increase in number and quality of the clubs.
Naya Raipur is an extended part of the city that is set to be the 6th planned city of India. With better infrastructure, greener constructions and major attractions coming up, it is a smart city in the making. Almost 27% of the area has been demarcated for greenery, cycling lanes are being constructed, green building concept is being implied while wholesome recreational facilities which include water sports, an immersive dome theatre and a boulevard resembling the Raj path are going to begin for the locals. It has also become an education hub with the coming of IIM, AIIMS, IIIT, IIT, and HNLU among other colleges. After the International Cricket Stadium, a world-class sports village is also being developed.
Even though I have lived in the city for only four years, it has given me a lot. From going to the best school in the city to finding my life-long friends over there, I found a home. I didn't like it initially, but everything from its little Marine Drive with the tallest Indian flag to the paintings on the walls, from the narrow lane where my bus stop was to the long drives on the roads of Naya Raipur, grew on me. As they say here, Chhattisgarhiya sable badhiya!