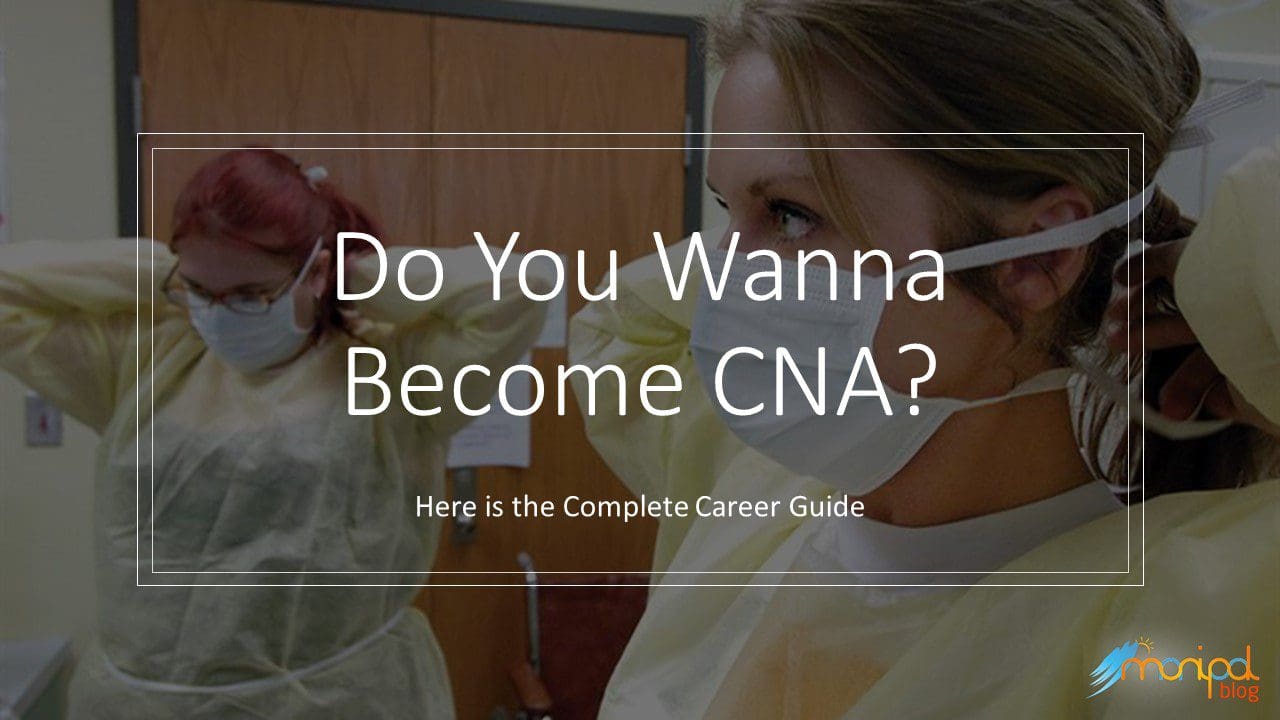 All those individuals who are planning to become a Certified Nursing Assistant (CNA) can surely move ahead with their plans as CNA allows them to have personal and professional satisfaction. Though the working hours in a CNA career can sometimes be long and tiring, there is always a satisfaction that you are helping others. There are unlimited career options that one can explore post completing the course, the main reason for having endless job opportunities are growing demand of healthcare professionals and an increase in the number of population as well. There is an abundant number of students who take the NEET exam to make a career in the medical field.
CNA is a paramedical certificate degree course. The course will help the candidates in developing essential skills and knowledge related to the nursing assistant. Post completing the course, one can get entry-level nursing assistant jobs at hospitals, clinics, and nursing homes. Those young aspirants who plan to become CNA can read this guide that will help them to know more about CNA training classes, career options, salary information, job prospects and much more in a particular way.
CNA Career Basics
CNAs are the ones who take primary care of the patients across a variety of health care facilities and are responsible for assisting them with personal daily needs like bathing, exercising too much more. All these kinds of jobs need to be done regularly, and CNAs help the patients in complete the task as they are physically unwell to do it on their own. By working under the supervision of licensed nurses, CNAs offer personal and professional assistance to the patients in a respectful way.
CNA Career In-Depth
Along with providing utmost assistance to the patients in doing day-to-day activities, CNAs must be compassionate communicators who support the patients in difficult and sometimes painful procedures as well. Since CNAs take care of the basic needs of services like bathing and helping the team to transfer patients to wheelchairs, they must have a certain level of physical fitness.
CNAs act like team players and communicate with other medical professionals and their patients. CNAs need to record and convey important information regarding the condition of their patients with the doctors so that they can recover at the earliest. Today CNAs are found in every health care sector, which includes long-term care facilities, rehabilitation centres, hospitals, and hospices.
In short nursing care, assistants' leading roles and responsibilities include:
Carry out tasks/instructions given by doctors or nurses
Offer meals to patients
Take care of their patient' hygiene (which includes bathing, cleaning their rooms, groom them, etc.)
Arrange required equipment and accessories in patients' rooms
Examining patients' body stats (including pulse, weight, blood pressure etc.)
Administer medications
Communicate politely and humbly with patients and their family members
Take patients for tests and treatment processes
Complete State-Approved Education Program
The training needed to become a qualified CNA varies from state to state, so the ones who are interested in becoming CNAs must meet local regulations before enrolling for the course. The aspirants must check with the commission for Education in Nursing as the course is offered by a variety of institutions, colleges, vocational and technical schools, and online training programs as well across the country.
Usually, the entire duration of the course varies from 6 to 12 months, depending on the institution. Those individuals planning to get training from a health care provider must know that some students have to work at the facility for a pre-defined period after as well post receiving their certification. CNA program teaches candidates to have:
Genuine caring attitude towards patients
Good communication skills
Technical know-how
Nursing knowledge
Dedication and willingness to work for long hours
Be polite and patient with the patients
Eligibility Criteria
The students who have passed 10th passed (or equivalent) from a recognised board are eligible to apply for the course; however, admission into the class is granted based on the norms fixed by the particular institution or college.
Admission Process
Depending upon the institute, the admission process varies from college to college. Some colleges offer direct admission to the course while there is merit-based admission process at some colleges or institutes for the students planning to do the course.
Course Fees
The cost of study in nursing schools differs from institution to institution. The government-owned and aided nursing colleges offer the course at subsidised rates as compared to privately-owned colleges. The fees of doing the course from private and unaided nursing schools vary from INR 50,000 to INR 1,80,000 per annum while it is relatively lesser in case you are doing it from a government-owned institution. Many institutions are offering merit-based scholarships to the eligible students, and the amount of scholarship or grant varies from one nursing institute to another.
CNA Career Prospects and Job Opportunities
There are endless job opportunities that CNAs can explore post completing the program; the professionals can begin their career by joining either a government or private healthcare sector. In most of the cases, Nursing care assistants are appointed by the hospitals (Government and private), clinics, nursing homes, CHCs (Community Health Centres) and NGOs as well who look for the professionals to assist their patients. In these organisations, CNAs are required to work under the supervision and guidance of registered nurses and Doctors. Nursing care assistants can also serve as home nurses for patients who stay at home and need full-time CNA.
Salary
The starting salary depends on many factors such as job location, the profile of the employer, employee skills, college or institution from where the course has been done, etc. Depending upon the factors mentioned above, the starting package for nursing care assistants varies from INR 8,000-10,000 per month. Mid-level positions can fetch a starting packet ranging between INR 18,000 to INR 37,000 while higher experienced nurses can get a whopping amount of INR 48,000 to INR 72,000 per month. Nurses who get employed in foreign countries like the US, Canada, England, and Gulf countries can earn even much higher packages as well.
With the rapid growth in the population along with the requirement for better healthcare facilities, the demand for nurses across the country has also significantly increased. Due to the increasing focus on the community on better health care services, the government has also allowed individual hospitals to start nursing programs to provide education and training to more aspirants planning to do this course. With the booming healthcare sector, doing the CNA course will surely give you a chance to have a flourishing and growing career ahead.