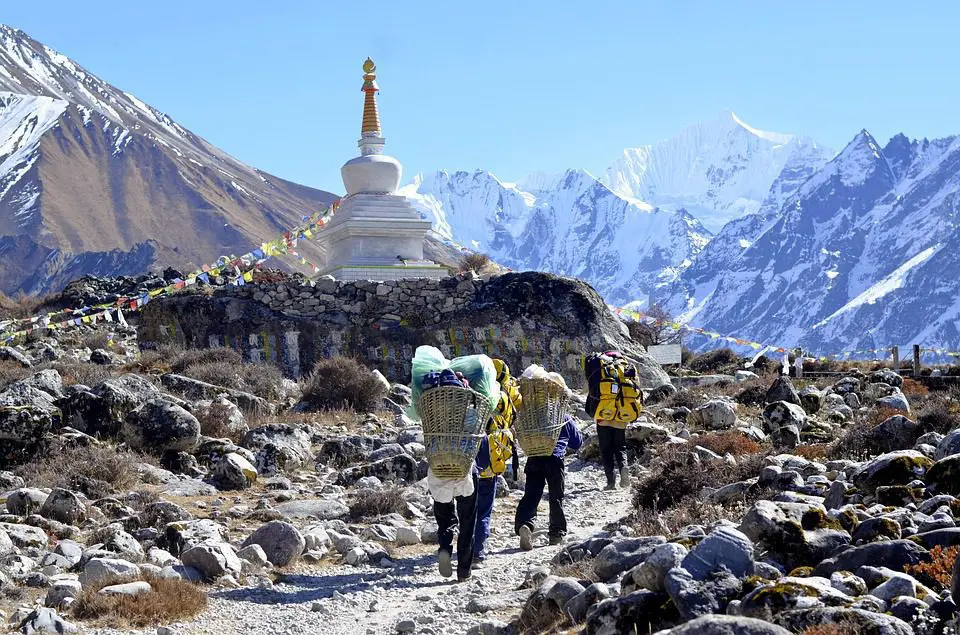 Primarily, Visit Nepal 2020 is done to glamorize the lifestyle of Nepal and make it a touristic destination. Apart from that, there are profuse economic benefits to the country from this yearly inflow and outflow of tourists, thus making the country all the more dynamic. Various people from various cultures interact during the Visit Nepal 2020 tourism festival. They bring ideas from a foreign land, or capture some culturally significant variants of certain ideas and apply its practicality in a new way. This is primarily why the visit is effluent.
The geographical location of Nepal has rendered it open to the very many culturally diverse and historically rich attractions. Nowhere else can one find this wide spectrum of natural sights from gargantuan mountains to Terai plains. Sandwiched between the two countries of India and China, Nepal is a tourism hub of benevolent advantages, both geographically and economically. Thus, the Ministry of Tourism and Civil Aviation has come up with a yearly guide for tourists to visit Nepal.
What can you do during your visit to Nepal in 2020?
There are multiple adventure activities that one can engage in during Visit Nepal 2020:
Air-based: Hang gliding, riding a cable car, paragliding, bungee jumping, sky diving, flying an ultra-light aircraft, hot air ballooning, etc.
Land-bound: Mountaineering, honey-spotting, trekking and hiking, safari, bicycling, skiing, free climbing, golf, pony rides, the royal sport of elephant polo and so on
Water sports: Rafting, fishing, canoeing, kayaking, angling, cascading, jet skiing, and canyoning.
Highlights of Visit Nepal 2020
Other than that, tourists can always send quality time relishing eco-tourism, mainly at the sites of Chitwan, Bardia, Koshi Tappu, Upper Mustang, Simikot, and Manalsu.
If you are looking for something that does not require a lot of commitment, take a village walk. That is bound to expose you to the local culture and cuisine.
Have the yummy food
Speaking of food, try organic farming-based activities, or what is now called agri-tourism.
And when the stomach is full, you can give thanks by making a modest and dainty pilgrimage. There are many interest-based engagements, such as wellness and spiritual retreats.
Explore the spiritual retreats
Speaking of spiritual retreats, perhaps a special mention needs to be made about the land where Gautam the Buddha was born. As such, you can look forward to a soothing time spent with the locals who are unperturbed, easygoing, and equanimous. The specific spot associated with the birth of the Buddha is in Lumbini, which is a sacred place for Buddhists. The many relics and telltale signs the royal dynasty can be seen here to this day. The premises proper of the birthplace are among the ten UNESCO World Heritage sites that the tiny landlocked nation boasts.
The religious event has also made Nepal home to some breathtaking architecture, right from the Ashoka Pillar to the eternal flame.
Get lost into the galore of the highest mountain peaks
As though to complement its spiritual relevance, the country is also home to the mighty Mount Everest among the divine Himalayas, the tallest mountain peak in the world at 8848 meters.
While tourism to Mount Everest, which was first conquered by Sherpa Tenzing Norgay and Edmund Hillary under circumstances that provided not even a tenth of the resources available to the modern-day climber, has risen exponentially in recent years. Even laymen attempt to scale the forbidding peak, though it is not for the thin-skinned. Yet the opportunity to view the highest point from the base camp is a treat in itself.
A paradise for the trekkers
The presence of this natural behemoth has to count among the reasons you must visit Nepal in 2020. Local guides and porters are available aplenty for trekkers, who encounter a wealth of Himalayan flora and fauna that is found nowhere else in the world.
In fact, Nepal has a very dense trekking triumvirate, which comprises the Annapurna, Sagarmatha and Langtang regions. It is a Himalaya zone teeming with secluded and quiet homestays, naturally quaint family-run teahouses, and other delights.