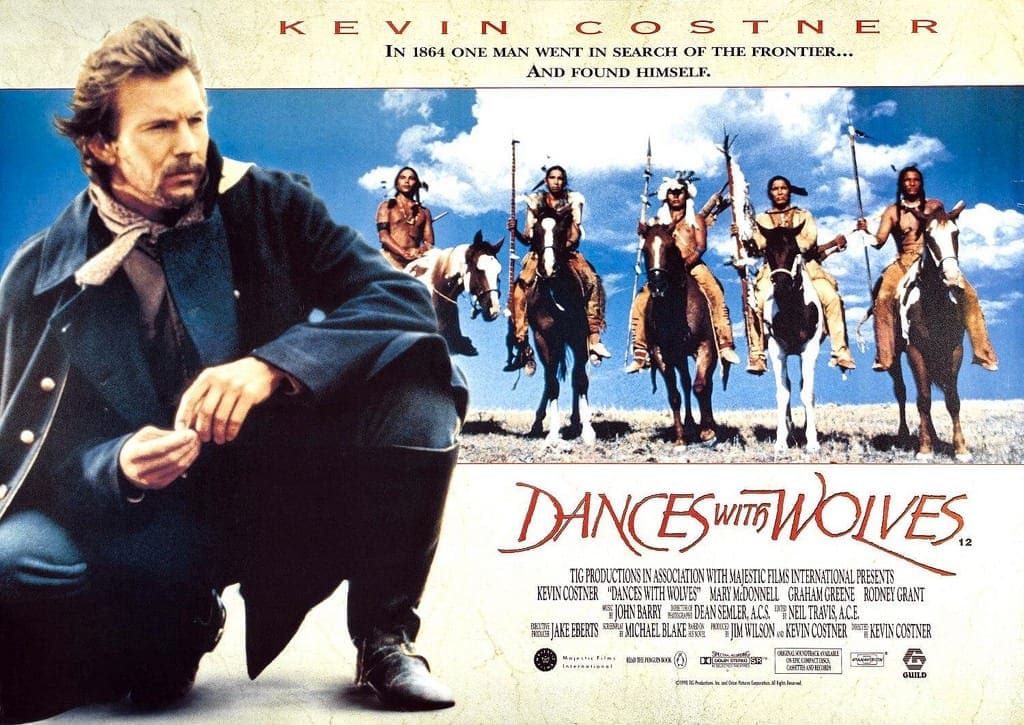 Pale Rider – This movie has a typical plot for a Western so there are no surprises.  It's still a great movie, though, about a group of squatters who are getting run off the land and out of the town by a wealthy rancher.  Starring Clint Eastwood.
The Searchers – A confederate veteran visits his brother's ranch to find that they have been killed by marauding Comanches.  He sets out on a five-year search for his missing niece.  Starring John Wayne.
The Wild Bunch – An aging band of outlaws makes one last score and heads to Mexico with bounty hunters on their heels.  They leave a bloody trail of mayhem and violence.  Starring William Holden.
Wyatt Earp – This movie tried to present a true depiction of Wyatt Earp as not always the good guy everyone thought he was.  It's very well done with some stellar performances.  Starring Kevin Costner.
Butch Cassidy and the Sundance Kid – Butch Cassidy is a dreamer, conjuring up visions of perfect banks to rob all over the country.  The Sundance Kid is his level-headed partner.  Starring Paul Newman.
Silverado – Four unlikely cowboys band together to defeat a corrupt sheriff in a small western town.   The characters make this movie worth it, not just for western fans!  Starring Kevin Kilne and Scott Glenn.
Young Guns – Although it didn't get the best reviews, this movie is actually pretty decent.  The cast and scenery are pretty but they're also backed up by a good plot and a great script.  Starring Emilio Estevez.
Tombstone – This movie has another great depiction of Wyatt Earp and an even better one of Doc Holiday.  It's truly one of the last great westerns of all time.  Starring Val Kilmer.
Dances With Wolves – This is not a typical western and if you haven't watched it, you should.  It's a great story that sheds light on the Native American's struggle in this country.  Starring Kevin Costner.
Unforgiven – This movie was a mass hit when it first came out.  It's an excellent story with superb acting and the best final shoot out scene in the history of western movies.  Starring Clint Eastwood.