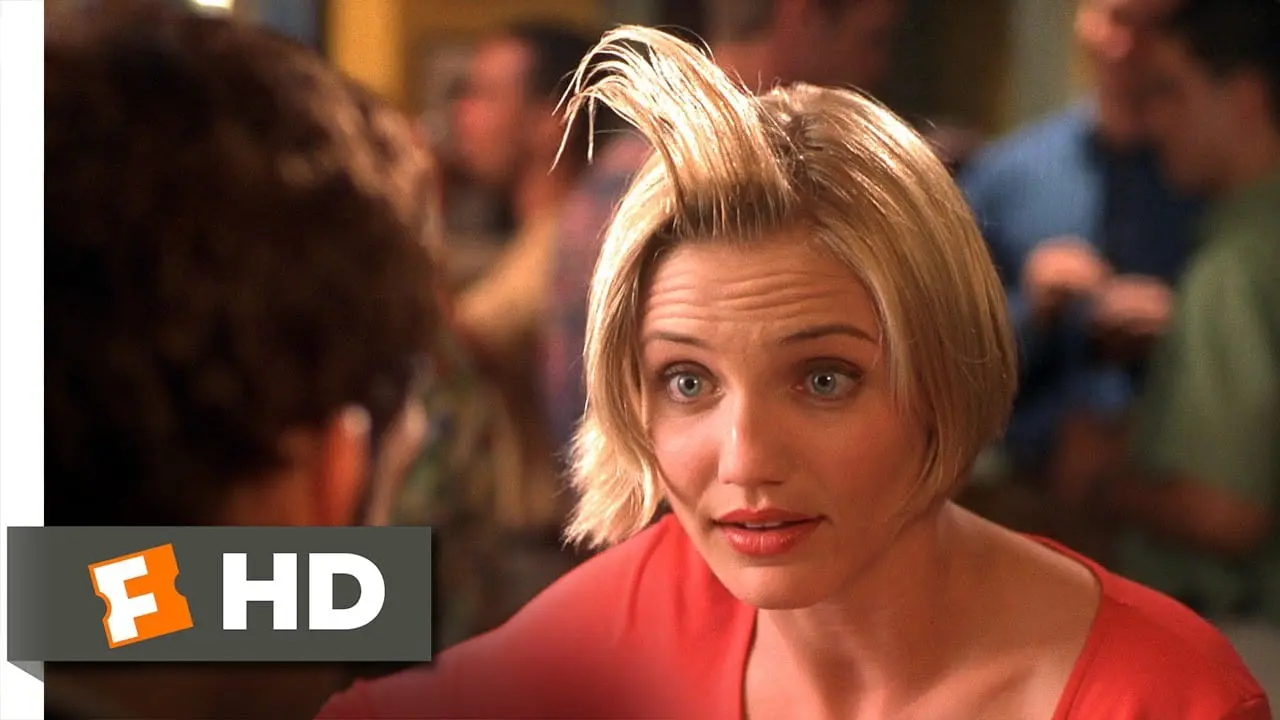 Dirty Dancing – This is a classic film from the 1980's about a resort dancer who teaches a young woman how to break free of her sheltered life.  Even though most people have seen this movie, it's the kind of film you want to see again.  Starring Patrick Swayze and Jennifer Grey.
Ghost – Made in 1990, this is another film that most people have already seen.  It's about a woman who's dead husband speaks to her through a fraudulent medium.  It has it's humorous moments as well as it's romantic ones.  Starring Demi Moore, Whoopi Goldberg and Patrick Swayze.
There's Something About Mary – This is a goofy movie, great for couples with a sense of humor.  It's a great date movies because guys and gals alike can enjoy it since it's not too sappy.  There are a lot of scenes that could "break the ice" on a first date.  Starring Ben Stiller and Cameron Diaz.
Pretty Woman – This is an off-beat love story about a prostitute and a wealthy investor who each bring something special into the other's life.  Julia Roberts gives a stellar performance and you will find yourself lost in the story.  Starring Richard Gere and Julia Roberts.
The Wedding Singer – If you lived through the 80's, this is the perfect movie for you.  A wedding singer helps a waitress who is marrying a stock market tycoon plan her wedding and falls in love with her while he's at it.  Any Adam Sandler movie is perfect for a date but this one is his best.  Starring Adam Sandler and Drew Barrymore.
The Princess Bride – Everyone's favorite movie!  A legend about an evil prince, a mighty giant and everlasting love, this is sure to delight your date.  The special edition DVD came out in 2001.  Starring Cery Elwes and Mandy Pantinkin.
Shakespeare in Love – As you may have guessed from the title, this film is a fictional account of William Shakespeare's love life.  A young woman dresses up as a man to pursue her love of theater.  Starring Gwyneth Paltrow and Geoffrey Rush.
Sleepless in Seattle – When this movie first came out, it was an instant hit.  Men everywhere brought their wives and girlfriends to see this film about a man and a woman brought together by destiny.  Starring Meg Ryan and Tom Hanks.
Charade – Made in 1963, this is a suspenseful thriller about a woman who is being pursued for the money her husband stole during World War II.  This movie is quite romantic although it keeps you on the edge of your seat.  Starring Cary Grant and Audrey Hepburn.
Groundhog Day – This is one of Bill Murray's best movies.  A comedy which definitely has a romantic element, Murray plays a man who is living the same day over and over again.  Starring Bill Murray and Andie MacDowell.