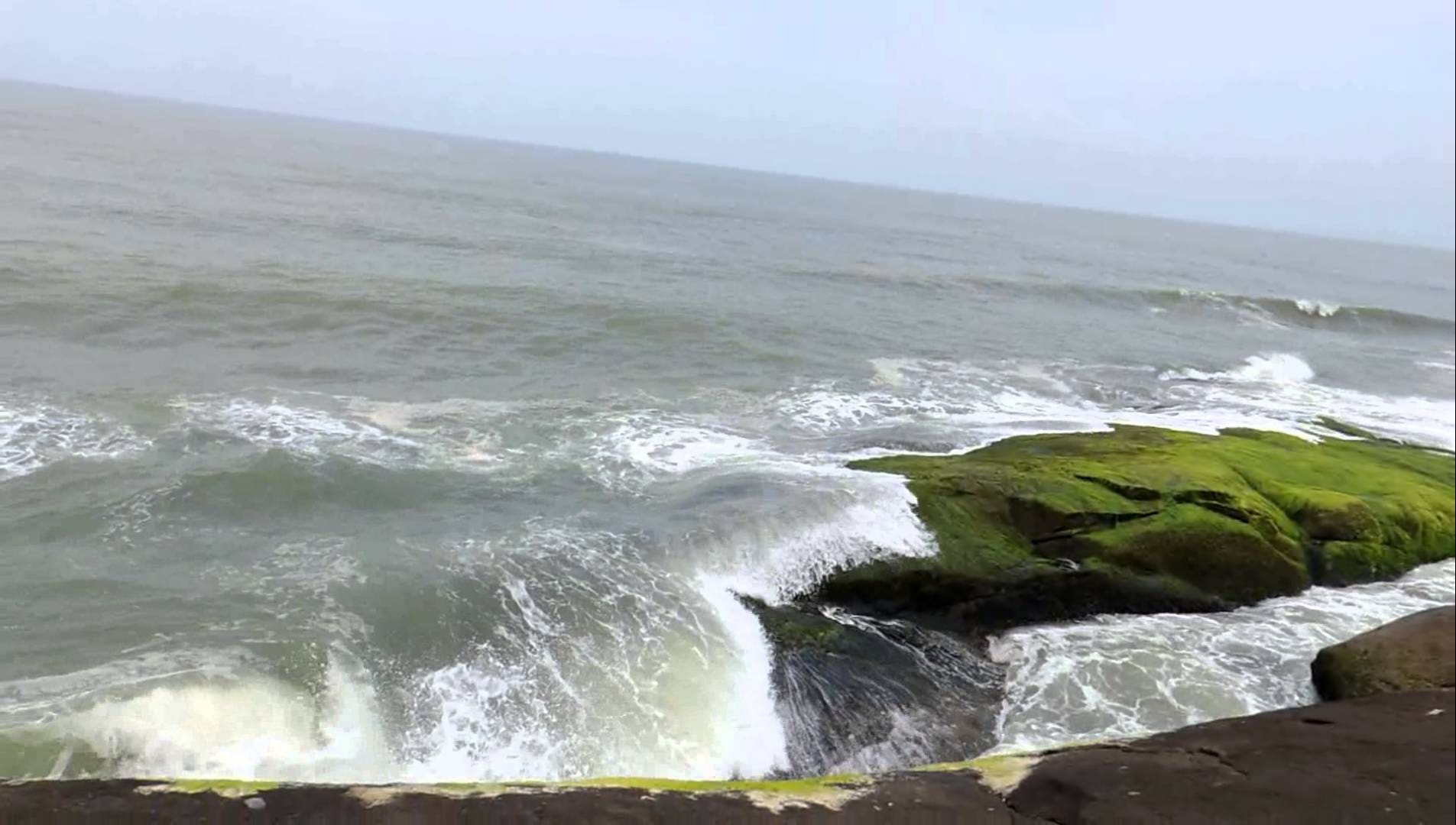 Someshwara beach is located near Mangalore, and it is a pristine beach famous for its view of sunsets. Someshwara beach is located in Ullal at the confluence of the Netravati River and the Arabian Sea. The golden sands, greenery along route from Mangalore, and the coconut palms along the beach make this beach a must-visit destination on the traveller's itinerary.
Someshwara beach is located 9 km from Mangalore city. The beach is close to Byndoor and Ullal towns. Mangalore is well connected to the rest of India by road and rail. The nearest airport to Someshwara beach is Mangalore. Mangalore has a variety of hotels to suit every budget, and accommodation can be arranged at short notice.
The beach is undiscovered by tourists and therefore in a pristine condition. The endless golden sands are ideal for walking or sunbathing. Someshwara beach is famous for large rocks on the beach called Rudra Shile. During high tide, the sight of waves dashing against the rocks evokes a feeling of awe for the power of Nature.
One can climb the Ottinene hillock for a grand view of the Netravati River winding its way to the sea through mangroves.This hillock has lush vegetation and a number of medicinal plants grow naturally here. The Government has announced plans of developing a park for medicinal plants here. This park, to be called Kshithij Nisargadhama, is approachable from Someshwara beach.
The presence of hidden rocks and currents along this stretch of the coast make this each unsuitable for swimming. The sea claims a number of lives every year as unwary swimmers are dragged by the current.
The north end of Someshwara beach has the ancient Someshwara Temple. The temple is believed to have been constructed by Queen Abakka Devi of Ullal. A natural wonder is in the form of the NagaTeertha, a pond beside the beach temple with a perennial underground source of sweet freshwater.