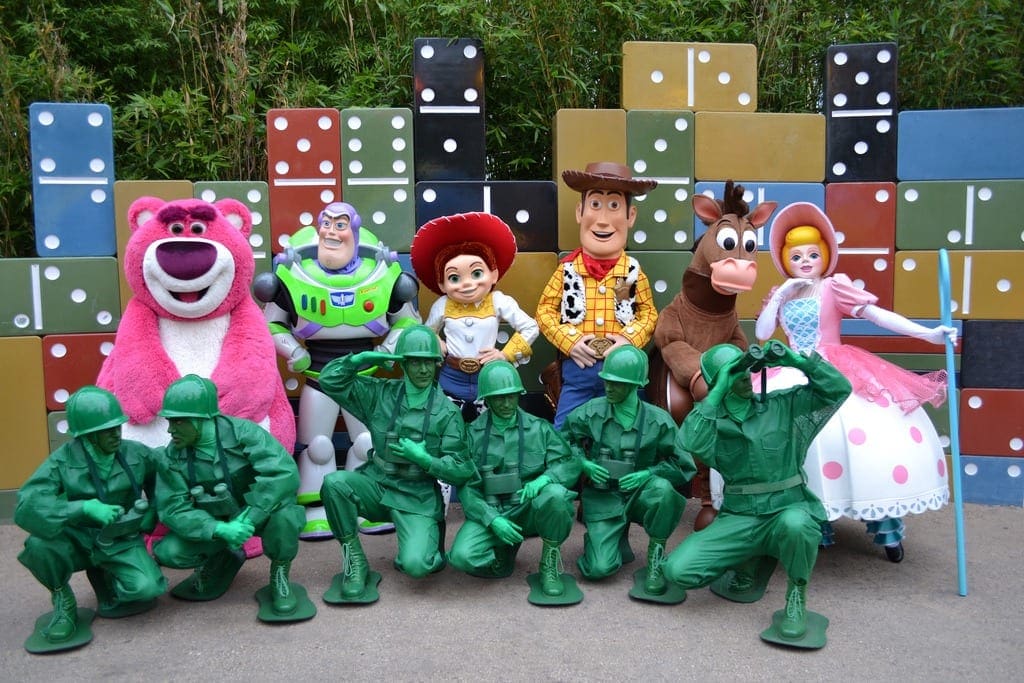 Finding Nemo – With Ellen DeGeneres as the voice of one of the fish, Finding Nemo is a cute and funny story about a little fish who gets captured and ends up in a aquarium in a dentist's office. 

Shrek – A delightful movie about an ogre, a princess and a dragon.  It's got some hilarious modern references and some great music.  The message of the movie is refreshing.

Who Framed Roger Rabbit? – This movie was made specifically with adults in mind as their are many sexual references and some violence.  It still is a great film that mixes animation and real life.

Lion King – This cartoon is still being used to sell everything from cars to cell phones because of it's immense popularity.  A coming-f-age story enjoyed by all ages.

Mulan – Based on a Chinese folk tale, Mulan is a high-spirited young girl who tries to please her parents but always feels like she is disappointing them.  She disguises herself as a man and takes her father's place in battle when she thinks he may be killed.

Bambi – Everyone remembers the first time they say this classic film.  It still has the same effect on children years later.  Walt Disney recently released an anniversary edition.

The Little Mermaid – Another Walt Disney classic you want to watch over and over.  Ariel is the young mermaid who makes a deal with the evil sea which to be with the man she loves.

Aladdin – Based on a book of the same title, this is the tale of love and fantasy involving a street-wise urchin, a beautiful princess and a magical genie.  Robin Williams is hilarious as the genie.

Toy Story – Years from now, this movie will be a classic to a new generation.  It's the story of toys who come to life and their wacky adventures.

Monsters, Inc. – Monsters living in a separate world who get energy from children's screams.  A child accidentally gets trapped in their world one day and the monsters have to try and get her back.